Whoever says traditional reading is dead, hasn't been to Sam Weller's basement recently.


Down deep in the spined jungle of the legendary library on Main Street, a brand new book club has been meeting the last Tuesday of every month.  Bringing in hardcore readers to discuss some of literature's more provocative and interesting titles, and giving others a new perspective that they may not have caught the first time around.  I got a chance to chat with the book club creator Zach Sampinos about the club, books they've discussed, and some other topics that came to mind. ---

Zach Sampinos


http://www.samwellers.com
Gavin: Hey Zach, tell us a little about yourself.

Zach: I'm a 23 year old reader, writer, bookseller from Salt Lake.

Gavin: For those who don't know about it, what is the Hard Boiled Book Club?

Zach: The Hard Boiled Bookclub is an hour of the month, where passionate readers gather and discuss. Hard Boiled may refer to a writer (Bukowski), a protagonist (Mike Hammer), or theme (Twisted City) a Neo-noir gem by Jason Starr. The reading schedule may dip from something cops and robbers to a collection of stories chronicling the absurd.

Gavin: Where did the idea come from to start it?

Zach: I was at Weller's on a Wednesday, and had been toying with the idea for a little bit. I had a few possible names, Motherless Bookclub, riffing off Lethem's Motherless Brooklyn, but this just seemed distant and strange. Then, Wind-Up Bookclub, off Murakami's Wind-Up Bird Chronicle, but this seemed too high-strung. Finally I settled on Hard Boiled Bookclub, playing off Murakami's Hard Boiled Wonderland & The End Of The World. This seemed to capture the sentiment I was after.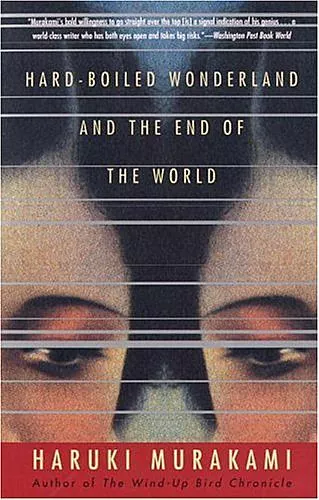 Gavin:
Was Sam Weller's up for the idea, or were they hesitant?
Zach:
Yeah, Sam Weller's, Cat Weller in particular was happy when I asked her if it was a possibility, and she was eager to hear my ideas, this put me at ease.
Gavin:
How did you get
SLUG
involved with the idea?
Zach:
SLUG
called after a few weeks of the first meeting, said they were looking for something like this, it was all very happenstance.
Gavin:
Tell us about some of the books you're reviewed so far and why you chose them. And also about this month's book,
The New York Trilogy
.
Zach:
The Zero
by Jess Walter: A post 9/11 thriller/satire. Which was a blast to hear peoples takes on, a fun read, and a lively discussion.
Well
by Matthew McIntosh: A kick you in the ass and point and laugh at you while he's doing it kind of novel. Unlike anything I've ever read, McIntosh turns traditional storytelling on its ear. It's bold and showy without being boring and pretentious.
The New York Trilogy
by Paul Auster:
City of Glass
,
Ghosts
,
The Locked Room
. All three are baffling and to say I understood every book would be a lie. Auster does this thing where he simultaneously pokes fun at dime back novels, and then pays homage. They're fun books and I look forward to Tuesdays discussion.
Gavin:
What are some local authors you'd recommend to everyone?
Zach:
John Fulton, who wrote
More Than Enough
in 2002. Other than that I'm out of the loop.
Gavin:
What are your thoughts on how local book stores, both Sam Weller's and others, have held up against national chains?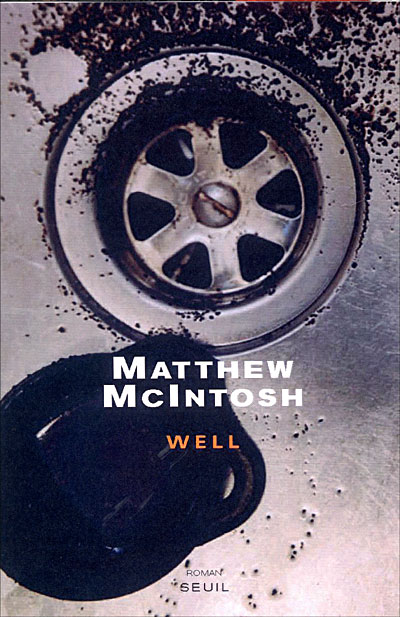 Zach:
Weller's along with other Independents, are holding up like champions against these grubby giants. Entering a B&N is like wandering in to a hospital or a Wal-Mart, I'm not sure which is worse. Either way, you don't want to stay long. Weller's may not have 200 copies of the new
Dating Smart For Dummies
, whereas B&N will. Where B&N beats us in stocking deep, we triumph in customer service and know how.
Gavin:
Is there anything you think could be done to make them better?
Zach:
The Chains, lots. Independents, no.
Gavin:
Do you feel like books are in decline with some being published online, or do you believe there will always be an audience there for a hand-held copy?
Zach:
I think they can publish books in pill form, it's not going to change someone wanting to get physical with a paperback. To thrash around town with, or delicately carry in a tote bag. No flickering screen can change that, no matter how much they reduce the flicker.
Gavin:
What can we expect from the Hard Boiled Book Club the rest of the year?
Zach:
We've got a lot in store, ranging from Willy Vlautin's retelling of a classic to the persuasive hilarity of George Saunders to the perversions of Ryu Murakami. I'm very much looking forward to the next few months.
Gavin:
Is there anything you'd like to plug?
Zach:
Yes, Cringe/Purge at Weller's, submit your high school poetry, art, collages, call store for details!