While the majority of comic and/or games shops have troubles staying open past a decade, one shop down in Provo is turning twenty-one this year


--- Dragon's Keep has been helping provide the Utah County crowd with it's supply of local and national comic book titles for years, while also providing a home for a lot of fantasy and role playing games long before most of the ones we know today were created. And while ownership has changed over the years, the ideals of the store remain the same today as they did in 1987. I got a chance to chat with co-owner Levi Jensen about the store's history, it's upcoming celebration this Saturday, his thoughts on gaming a comics today, and a few other questions that came to mind.

Levi Jensen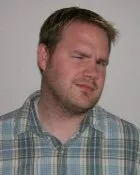 http://dragonskeep.com/

Gavin: Hey Levi. First off, tell us a little about yourself.

Levi: My brother and I own Dragon's Keep together. Although he is not available to tell you about himself he is a great guy. I grew up primarily in Michigan. I loved comic books and Dungeons and Dragons from a young age. As well of course Atari, Nintendo and Arcades. When we moved here Dragon's Keep became a regular place for us to visit and purchase all of our great goodies. I dreamed of owning and operating a store like Dragon's Keep since I was a kid. I always loved the fact that there was a place that people with similar interests as myself could get together and have fun. Eventually I did get my bachelors in accounting and currently I am finishing my masters in counseling. My brother Davidson, has his MBA and currently works in Denver. We both enjoy playing Dungeons and Dragons as well as about any other game including, Magic, Warhammer, other RPG's and a large variety of board games. I very much enjoy the comic industry and have loved many of the classic superheroes of our day, Green Lantern, Hulk, Superman, Batman, Spawn and I could go on.


Gavin: For those who don't know how did Dragon's Keep get started?

Levi: I was not the original owner. It was started by Dave Starling back in the mid to late 80's. It was at first a card/comic shop but as the industry evolved so did the shop. It has been a main stay for Provo for many years.
Gavin: Has the location ever hurt business, or do you feel more like you cornered an untapped area?

Levi: The location is great and only continues to get better as the Downtown of Provo is developed and grows. We have a great location for the local students and a familiar face for those that have lived in Provo for the last 20 years.

Gavin: The shop hits 21 years this weekend, what's that feel like when most shops don't make it past 5?

Levi: It feels great and most humbling. The truth is our longevity is largely because of the fantastic community that supports our store. It is the great people that come play at the store and are so welcoming to anyone who wishes to start a new hobby or restart an old. The collectors, players and people of Utah County are our greatest support and the largest cause for our success.


Gavin: What do you believe has kept Dragon's Keep alive all these years?
Levi: Great support from our customers, the community, and hard work.
Gavin: After being around for so long, do you feel other local stores are competition or more like friends?

Levi: As I look at other stores there is no question that anything that promotes and invites greater interest in the gaming and comic community is a good thing. Most people who start up stores like this are fulfilling their dreams to open and run this kind of hobby shop. I have great respect for that and hope that the community as a whole can grow so that all the stores can be successful.

Gavin: What kind of daily events do you usually have going these days?

Levi: We run some kind of organized game every night of the week. In addition we have casual play all the time at the store day and night. Monday--Warhammer Fantasy, Tuesday--GO Club, Magic the Gathering DCI Tournament, Board Games in general, Star Wars Minis, Wednesday--Warhammer Fantasy, Privateer Press (Hordes Warmachine), Yu-gi-oh, Thursday--Warhammer 40k, Friday--Magic the Gathering Friday Night Magic, Saturday--Dungeons and Dragons Minis, RPGA for Dungeons and Dragons (Living Forgotten Realms), Magic the Gathering Tournament, HeroClix's, Bleach. And many other games that just happen randomly during the week. We usually have some kind of larger tournament for one of our games each week.


Gavin: On gaming, what's your take on the way the industry has changed over the past couple decades, both good and bad?

Levi: I think at its core the games we work with are social games. And in that since not much has changed. People want to come together and be with friends and family. Many of these games also are limitless in strategy and approach. While video games and other entertainment provides some level of choice I still see it a bit behind the hobby games. Additionally many of the games address multiple aspects of hobbies. Table top games are not just war games but often can include artful expression as the paint and manipulate their figures. It is really a wonderful mix of entertainment that is still in great demand. When it comes to games like Magic the Gathering or Dungeons and Dragons, the degree of simplicity and complexity innate in the games is what creates such an ease of access for the novice players and longevity for those that come to love it. This duality is part of what will have this industry continue on for many more years.

Gavin: Do you find it exciting or upsetting that kids would rather buy trading card games than comics these days?

Levi: I am not sure how I feel about that. Both genres hold value. I am in the entertainment business. It is important that people enjoy what they are spending their money on. I would say that if comics are not creating the entertainment sufficient to draw in new customers or maintain the ones they have, then there needs to be change. This would be true of any industry, if the focus is not on the consumer then they have little hope of lasting in the long term.


Gavin: Is there anything you wish you could change about gaming these days?

Levi: I only want people to come to appreciate the excitement that can come from these games. These games drive creativity and expression.

Gavin: A little Utah-wise, what is your take on the local comic scene?

Levi: I think there are lots of people who are interested in and enjoy comics here in Utah; loads of supporters through out the state. We also have quite a few great creators here, you know Sal Velluto, Ryan Ottley, Tyler Kirkham, Chad Hardin, Howard Tayler, Ric Estrada, Derek Hunter and quite a few others. Which I think is very cool! However, in regard to comic shops there seem to be just a handful compared to other places such as California for example. I am sure the population plays into that though.

Gavin: Who are some local writers and artists people should be checking out?

Levi: I mentioned a few already. Others would include Brian Patrick: Akimbo Comics, , Bill Galvin: Archie Comics, Jake Black: Writer, Ryan Woodward: Spider-Man Movies, Travis Walton: HI-FI Design Colorist, Amanda MacMurray: Marvel Presents, Howard Tayler: Schlock Mercenary, and Kevin Wasden: Technosaurs. I am sure I may have forgotten a few; SORRY GANG! There is no doubt some great talent here in Utah!


Gavin: What's your take on comics and the industry today, both good and bad?

Levi: The Good... There are some great comic books being created. Loads of great independent stuff; Madman, Armory Wars, Sword, Invincible to name a few. The big two have put out some pretty cool stuff; Civil War, World War Hulk, Identity Crisis, etc. Trade Paperbacks have seem to be really picking up in the industry. We have really worked hard to increase our trade paperbacks at Dragons Keep. The Bad... There need to be more kids reading comics, we need to keep this industry alive. There seem to be more adults reading these days rather than kids. I sometimes struggle with all the crossovers, when a certain story arch hits; sometimes it is a little too much. I don't know if this is bad but a bit different, in the sense that the big two publishers seem to have only a selected few writing their titles. I guess its tight at the top.

Gavin: Is there anything you believe could be done to make it bigger or better?

Levi: Well we have Free Comic Book day which, I think has been really good for the industry. The movies and video games within reason. It would be nice if there were advertising campaigns to bring kids into comic shops. You know, coupons in cereal boxes and videos games, mailers, something to get kids and folks down to the local comic shops; that would be cool!


Gavin: In your opinion, what would you say are the best series out today?

Levi: That is tough! That is not a fair question there are tons of great comics out. I will share only a few I like. From DC Comics I enjoy Batman and Superman. I dig Grant Morrison's writing. I also enjoy Geoff Johns, he is a very talented writer. I like his work on Green Lantern and the Justice Society of America. Marvel Comics I enjoy the X-Men and Avengers; I like the team books. Independent stuff, I like Invincible, Rex Mundi, and Spawn. There are many more!

Gavin: Putting you on the spot a little, what are your top 5 comics of all time?

Levi: Another tough question. I would have to say, Kingdom Come, The Dark Knight Returns, The Watchmen, Identity Crisis, Amazing Spider-Man #300-329, and Crisis on Infinite Earths. There are many more!

Gavin: This Saturday is the official celebration day, what have you got planned for the event?

Levi: To kick off this year's anniversary event legendary artist Ric Estrada will be unveiling one his latest works of art created exclusively for Dragon's Keep! This is a once in a life time event and we are very excited to have Ric Estrada at Dragon's Keep! The unveiling of this one of a kind art work will take place at Dragon's Keep at 12 noon. In addition, those in attendance during the unveiling will have the opportunity to win original comic book art work donated by artist Sal Velluto or Gaming Gift Certificate by entering a free raffle drawing! There is much more planned so stop on by!


Gavin: Is there anything you'd like to plug or promote?

Levi: We would again like to thank all the local artists, writers, students, families, and in general community that has worked, read and played so hard to help us be around for so long. We will be running tournaments almost every week for one game or another. In September we will be hosting the Regional Warhammer 40k Ard Boys. This is a huge event and we will be the only place for several states to be running this event. In October we will be having a special Halloween event which this year will be on Friday. It will likely be an all night event with playing well into the night and early morning. In November we will likely be running a large Dungeons and Dragons event. Most likely some kind of tournament. And in December we will be doing a great holiday sale. We are excited about running another year of events and activities. We keep our website updated and people are welcome to call about up coming events at anytime.