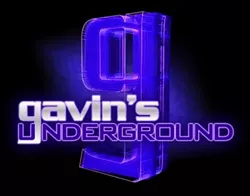 With all the video websites out and about, a lot of local entertainers have started making complete channels to showcase their work. Which now has one local group aiming to make one intenet network dedicated to it.


--- LakeStarTV showcases some of the latest videos of concerts, shows, profiles and films all from Utah, giving local video and film entertainment a place to go. Something the state has been in dire need of with so few independent TV stations around, and almost no network time to sell. I got a chance to chat with Chris Adams about Lake Star's start, the network, what they plan to achieve with it, thoughts on the scene and some other questions that came up.

Chris Adams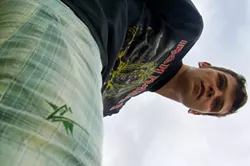 http://lakestartv.com/

Gavin: Hey Chris. First off, tell us a little bit about yourself.

Chris: Thanks, I was born and raised here in Salt Lake, specifically West Valley or West Ville as we like to say. I attended Granite High and graduated from Eastern Washington Univ. in 2002. I've also lived in Louisiana, Iowa, Santa Barbara, CA, and Spokane, WA. But Salt Lake is home.

Gavin: For those unaware, what is LakeStarTV?

Chris: LakeStarTV.com is an internet based television network. A lot of people like to compare LSTV to a localized You Tube. But LakeStarTV is actually not like that at all, we rarely accept viewer created content. All the shows/segments/clips shown are originally produced. The LakeStarTV format is also what separates my network form any other I-network out there. LakeStarTV is a new television experience.


Gavin: LakeStar actually started as a clothing line in 2005. How did that get started up?

Chris: Yeah, I started LakeStar Apparel in 2005 as a wholesale clothing distribution company. I started out just putting merchandise, primarily hip-hop and skate clothing in local independently owned stores. After about a year of selling other brands I decided to start my own clothing line to sell to stores along with all of the big name brands. I received such a positive response from my clothing, this past summer I decided to just focus 100% on the LakeStar brand.

Gavin: How has business been for you guys since then?

Chris: Business has been great, LakeStar Clothing is now available in four stores along the Wasatch Front and growing and LakeStarTV has exceeded all of my projections through its 1st quarter of operation.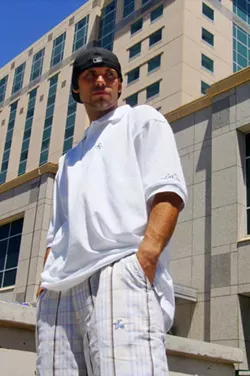 Gavin: Where did the idea come from to start LakeStarTV?

Chris: Well, the idea came from my interest in marketing and advertising which I studied extensively in college. I also developed an advertising concept that will revolutionize the way marketing and advertising is done on television. The four minute commercial break is not nearly as effective as it once was, but for some reason there has not been a network willing to experiment with alternative ad placement. After about a year of unsuccessfully pitching my concept to large and small networks I decided to just start my own network for two reasons. First to implement my own advertising and programming format, and second to promote other aspects of my company such as clothing, music, etc.

Gavin: I totally understand the hip-hop coverage, but what led you to want to branch into boarding?

Chris: Naturally its a part of who we are. I'm from Salt Lake even if you've never been on a snowboard in your life, the culture is a powerful influence in the Valley. The line between hip-hop and boarding has become very blurred, and I can seen the lifestyle continuing to exploded out of the inter-mountain west region. This hip-hop skate and snowboard culture, has naturally evolved out of this World Class winter sports playground we're blessed to have in our backyard. With LakeStarTV we can collectively start to influence fashion, music, and life on a larger scale.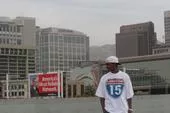 Gavin: Are you looking into getting on television, or sticking to the net for now?

Chris: For now I plan on sticking with the net, but I also plan on utilizing the relationships I've been able to establish which enable me to produce and air LakeStarTV exclusive content.

Gavin: Any plans to do news shows or documentaries about events?

Chris: Our content is a mix of reality as well as scripted dramas and comedies. We are currently shooting our news and events show called the "The V/O Show." Hosted by the one and only V/O along with a whole host of reality segments including a game show and lots of new music videos. Plus Sundance is coming up and you already know what that means.

Gavin: A little state-wide, what are your thoughts on the local music scene, both good and bad?

Chris: The local music scene from a hip-hop stand point is in need of some help. There are some good artists out there but there are also a lot of lets say sub par artists that have been falsely lead into thinking they have talent by their friends. I hope LSTV provides a service to allow the people, to decide what artists from a variety of genre', truly have talent. LakeStarTV is at the forefront of a movement, giving a variety of people a platform to showcase themselves and this lifestyle to the rest of the country and the world.


Gavin: What do you think about the way the scene is covered by the underground media, both print and broadcast?

Chris: In my opinion the way the so-called underground fashion, and music scene is covered by media outlets that also consider themselves to be underground, has been inadequate and I'd say a little corny. Now that I guess I've joined the ranks of the Media, along with other truly interested outlets such as your blog here, we can improve on things.

Gavin: What can we expect from LakeStarTV the rest of the year and going into next?

Chris: The future of LakeStarTV is very bright, our numbers speak for themselves and our ability to attract sponsors has been very encouraging, suggesting that we must be on to something here. We will continue to broadcast the movement as viewers continue to live it.