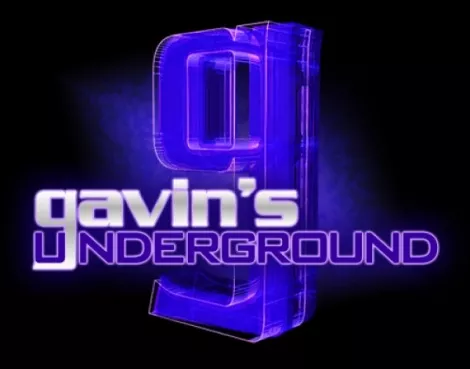 Its mid-May on a Friday, which means back to Gallery Stroll I go. Weather warms up and so do the crowds as they make their way from stop to stop, but this month I ventured a bit out of the way for a student-based show.


--- The Pickle Company over on 4th West has been a hub over recent years for both the up-and-coming along with the well-rooted artists of Utah. Serving both as a gallery and an artist residency they've helped push local movements in both educational and professional art. This month as part of Stroll the gallery opened up its second floor to an Alternative Student Show, featuring some of the finest undergrad work from the U that didn't fit the contemporary form of their galleries. I got a chance to chat with Executive Director Kristina Robb about the gallery and its history, the current showing, thoughts on the art scene and a few other questions here and there. All with pictures of the student showing.

Kristina Robb (with Michael McGlothlen & Brian Patterson)


http://www.thepicklecompany.org/

Gavin: Hey Kristina, first off, tell us a little bit about yourself.

Kristina: My name is Kristina Robb and I am the founder and Executive Director of TRASA urban arts collective at the Pickle Company. Michael McGlothlen is the University of Utah's Department of Art and Art and Art History Student Advisory Committee President, and Brian Patterson (also a student) curated the exhibit.


Gavin: For those who don't know, what is The Pickle Company?

Kristina: Right out of our mission: With a focus on contemporary sociopolitical and cultural issues, TRASA urban arts collective utilizes art to stimulate community interaction, cooperation, and evolution. We sustain the Pickle Company, a multidisciplinary arts center located in the industrial Granary District of downtown Salt Lake City. Built in the late 1800s, the 14,000 square-foot, restored pickle factory provides a dynamic, non-traditional setting for artists to develop, exhibit, and perform contemporary new work.


Gavin: How did the idea come about to start up the place as an art building?

Kristina: When developing TRASA's mission and in aquiring the Pickle Company, we wanted a venue that promoted the process of making of art as well the exhibition. We are approximately 80% stuido/creatively focused and 20% exhibition focused. From the beginning we conceived of the building as home to our Artist-in-Residence Program which supports visual and performing artists in the creation and exhibition of innovative new work. We offers workspace, access to equipment and technical assistance, exhibition opportunities, and funding for the realization of ambitious projects.


Gavin: When did you come across the place and what was it like renovating it?

Kristina: We purchased in the property in 2001 and have done very little renovation. As an artist and administrator, I believe one of the great things about the Pickle Company is that it is not a precious place. We can create without being afraid to build a temporary wall or get paint on the floor. It is a large-scale studio space and we focus almost entirely on large-scale, multimedia installation work.


Gavin: For those interested, how does the In-Residence program work out?

Kristina: Our Artist-In-Residence program supports emerging visual and performing artists in the creation and exhibition of innovative new work. We are interested in proposals that consider the unique architecture of TRASA's facility and encourage site specific work. TRASA's studio facilities, combined with our unique exhibition and performance spaces, provide artists of all media the opportunity for in-depth exploration and the realization of ambitious projects. Applications for our Artist-In-Residence Program are accepted on an ongoing basis. We are interested in artists whose work fosters critical dialog about contemporary sociopolitical and cultural issues. The commercial potential of work is not a factor. Application materials are available on our website.


Gavin: Who are some of the residents who have previously and currently occupied space here?

Kristina: Current residents include Gary Vlasic, Colour Frazier Maisch, Michael McGlothlen, Stephanie Leitch, Davina Pallone, Shawn Porter, Travis Purrington, Ruby Chacón, Bill Daniel (Portland, OR), Tyrone Davies/Loaf-I Productions, Movement Forum, and Kinde Nebeker. Past residents include Carole Gallagher, Brittany Reese Dance/Active Arts, Kari Hoass (Oslo, Norway), Guillermo Gómez-Peña/La Pocha Nostra (Mexico City), the Body Politic, David & Mathieu Ruhlman, Black Dog Theatre Company and Trent Call/Swinj Magazine.


Gavin: I believe you tend to take part in sponsored projects as a whole. Was that something you planned on doing from the start, or something you grew into. And what ones have you taken part in over the years?

Kristina: We do not "take part" in Sponsored Projects, we have sponsored projects, and in fact and entire Sponsored Project Program in which we sponsor projects by providing guidance and services, including continuing education, networking opportunities, access to consultants, and resources for fundraising. We also offer fiscal sponsorship and managerial support to artists and arts organizations which lack administrative experience and infrastructure, so that they may produce temporary projects or begin to develop on-going organizations. One of the most important aspect of this part of our programming is that we actually do all of the web design, maintenance support as well and administration for most of our Artists-in-Residence as well as several local non-profits including the Salt Lake Gallery Association and the Salt Lake Gallery Stroll.


Gavin: I read you also provide workshops and classes. Tell us about those, and how do people get involved with them?

Kristina: We provide workshops and classes specific to our Artists-In-Residence and other large exhibitions/performances. For example, when we Guiermo Gomez-Pena was in town we hosted a three-day long workshop exploring his processes related to performance art. During EXPOSED we hosted a workshop with an art therapist for individuals who have issues related to being a downwinder. We promote classes and workshops through the web and through the usual channels (eg. the Utah Arts Council, the Salt Lake City Arts Council, Now Playing Utah, the Utah Cultural Alliance, etc.)


Gavin: Tell us about the Alternative Student Show you have running this stroll.

Kristina: Bldg 38, the Alternative Student Show is a juried exhibition featuring works by undergraduate artists at the University of Utah. Sponsored by the College of Fine Arts this exhibit has a critical mission: it allows student artists to gain critical experience though their collaborative efforts in staging a juried exhibition in a professional setting. This means that we turn the Pickle Company over to the students. This exhibit is entirely the product of the Student Advisory Committee (SAC) and student volunteers. Student leaders leave this experience with a much better informed understanding of what it like to work in a gallery or museum setting. They are responsible for all aspects of the exhibition including coordinating staff, marketing, working with a juror, dealing with liability, preparing the gallery, hanging the exhibit, lighting, etc... It is literally trial a trial by fire experience. Now in my third year of working with Brian Patterson, I believe he is very likely one of the most competent curators in the city (and he is still finishing his undergraduate degree). Imagine how that experience will pay off when he takes the next step in his professional development.


Gavin: How were the pieces judged and selected in this showing, and who won this year?

Kristina: The juror was Jill Dawsey, the Curator of Modern and Contemporary Art at the Utah Museum of Fine Arts. She was previously Assistant Curator in Painting and Sculpture at the San Francisco Museum of Modern Art (2003-2006). Dawsey has taught curatorial practice at the California College of the Arts and art history at the San Francisco Art Institute, the University of California, Irvine, and Stanford University, where she completed her PhD. Her writing has appeared in Afterall, Afterimage, Art Journal, ArtPapers, and Artforum.com. Students selected for the exhibit include Nadia Baker, David Bradway, Anna Copeland-Rynders, Brandon Garcia, Michael Handley, Karalee Kuchar, Sarah Martin, Michael McGlothlen, Brian Patterson, Mallory Qualls, Diane Sanchez, John Walton, and Miranda Whitlock.


Gavin: A little local, what are your thoughts on our art scene, both good and bad?

Kristina: Seems to me that art scene is a problematic term. I guess the question is whose art scene are you talking about? For me personally, Salt Lake is a little landlocked, a little incestuous. For some artists that is a good thing and for some artists that is bad thing. Since I am in the business of promoting artists I have to be flexible in the way I view Salt Lake as a whole and find the best fit for the artists we choose to work with. I tend to describe my relationship with the Salt Lake art scene and searching for the diamonds in the rough.


Gavin: Anything you believe could be done to make it bigger or better?

Kristina: I believe that there are many individuals always working, striving to improve the artistic community (the art scene as you say). I think the the thing most important thing that can be done to continue to develop our community is to support those individuals who have devoted a part of themselves to contribute to the community. Personally, I would not have been compelled to volunteer my precious time to the arts if I had not been inspired by people like Rick Collier and Jim Edwards (past Director and Curator) of the Salt Lake Art Center, Jan Andrews, Kenny Riches, Laura Durham, Gary Vlasic and all the young, cutting edge artists that continue to make me want to create a community in which they can thrive.


Gavin: Being involved with Gallery Stroll, what's your take on it and how its done over the years?

Kristina: As you know we, along with the Utah Arts Council, provide Project Support to the Salt Lake Gallery Stroll. Again, I think the fact the Gallery Stroll keeps getting bigger and bigger with more diverse of venues participating as well as individuals attending speaks entirely for itself.


Gavin: What about your thoughts on the Utah Arts Festival, and will you guys be doing anything with it this year?

Kristina: Honestly, I don't think much about it. I do attend and I do support it. Several of our artist residencies have contributed to the festival in the past but this year the focus is more on the gallery/stage rather than the larger festivals and events.


Gavin: What can we expect from both of you and The Pickle Company the rest of the year?

Kristina: We have just completed almost a whole year of intense of intense studio work. We have several new Artists-In-Residence and starting in September we look forward to the fruition of all the work of these artists. Look to our website for details.


Gavin: Aside from the obvious, is there anything you'd like to plug or promote?

Kristina: I don't think it is very obvious. I cannot tell you how often people in Salt Lake get confused when TRASA talks about supporting the artists' processes and taking a risk on what the end product (if there is a end product) might be.