Cotton Jones, the reincarnation of indie-pop band Page France will grace us with their presence tonight at Kilby Court along with psychedelic-folk combo Lightning Dust and local bluesy rockers Aye Aye.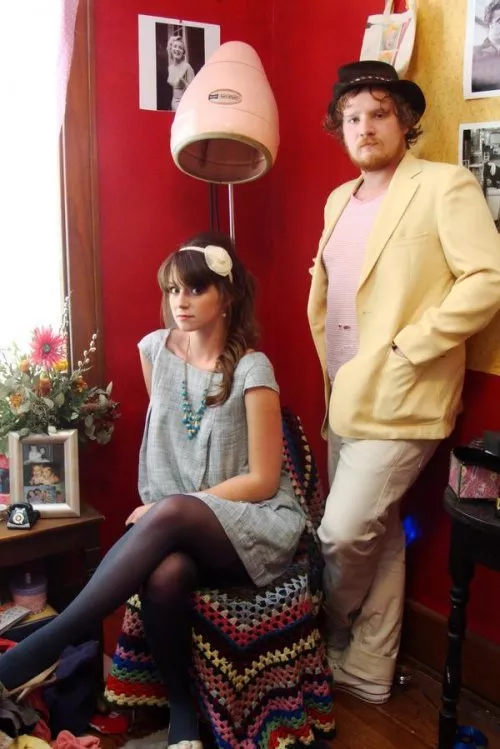 Former Page France members Micheal Nau and Whitney McGraw stuck together after the band's split last year to record a few E.Ps as Cotton Jones (formerly known as Cotton Jones Basket Ride). Although the faces are the same, the duo has reinvented themselves and have emerged with a more subdued sound and despondent lyrics. Since this year's release of their debut LP Paranoid Cocoon via Suicide Squeeze Records, the group has received an ocean of attention and praise from heavy airplay on KRCL to being featured on NPR's World Cafe.
It's no wonder, considering the duo's ability to craft songs that are lyrically powerful while creating an atmosphere that harps back to a day when music was simple and bittersweet. Their harmonies and creative melodies produce an otherworldly, day-dreamy sound without being too sleepy. Although Cotton Jones fits into the melancholy, rainy day, make you want to drink a cup of tea genre, there's something about their music that keeps your toe tapping and your ear longing to hear what's around the corner.