In the midst of downtown SLC you can find a number of venues with shows coming through on an almost nightly basis. But when summer kicks off, the Salt Lake City Arts Council starts bringing the heat and give the venues a run for their money. ---


The Twilight Concert Series brings in some of the best acts it can year after year to perform live at the Gallivan Center, completely free and usually filling the plaza beyond capacity. Not to be outdone throughout the week they also present the Brown Bag concert series, where vicariously you can see a local band perform every day of the week at noon. I got a chance to chat with Casey Jarman about his role and work with the Council, chatting up both concert series and what to expect, as well as his thoughts on other topics.

Casey Jarman


http://www.slcgov.com/arts/

Gavin: Hey Casey! First off, tell us a little bit about yourself.

Casey: Not much to tell you really, born and raised here in SLC.

Gavin: How did you get involved with the Salt Lake Arts Council?

Casey: I have been with the Arts Council for around 25 years. I was producing local concerts, spending time being a musician and working part time as a geologist. I walked into the Arts Council offices to see if they needed help and started working on the Brown Bag Concert Series.


Gavin: What were some of the projects you've worked on or been a part of over the years?

Casey: I started the Living Traditions Festival in 1986 and the Twilight Concert Series in 1988 and have been working on the Brown Bag Concert Series since 1984.

Gavin: How did the idea of the Twilight Concert Series come about?

Casey: I was coordinating the Brown Bag Concert Series and the Arts Council had an NEA grant and wanted to expand the series to more dates. I proposed the idea a new evening concert series held downtown during the week for those people unable to make the Brown Bag Concert Series during the day. Originally it was called the Brown Bag Twilight Series and changed to the Twilight Concert Series a few years later.


Gavin: Considering the other stuff you plan, was it difficult to set up or did it come off easy?

Casey: Way different from today. In the beginning the Twilight Concert Series was held at the Salt Lake Arts Center amphitheater, next to Abravanel Hall. It was pretty much a one man show although I had one other staff person to help with the series, I ran lights and sound and we would set-up the stage in the morning then hurry over and run the Brown Bag Concert Series, wrap that and run back to finish setting up for Twilight. After the show we had to take down the stage, lights and sound. We would get out of there at about 1AM. Very fun the early days of the series. I can't remember what the budget was in those days, maybe a 10th of what it is today. I had a Volkswagen Van and that served as the production vehicle for many years. The artists were mostly local, there was modern dance and a few touring artists.

Gavin: Who were some of the first bands you got to perform for the series?

Casey: The first band that opened the series was the Saliva Sisters. Also Ririe Woodbury, RDT., I presented everything I could find from classical music to local rock and roll. I think that first year I found a touring Swedish polka band coming through town and thought they might be cool. They weren't.


Gavin: How was the success of that first year, and did you know it would be back again at that point?

Casey: I think we averaged about 250 to 500 people per show and it felt like a success. I wasn't sure if the Arts Council wanted to do another year or not, but they did and I started to build a direction for the series.

Gavin: Where did the idea for the Brown Bag series come from?

Casey: That was from Gerald McDonough. He's very creative sometimes, eccentric writer and actor. The series had a little more theater and less music in those days. The first year there were 13 concerts. Same number as the first year of the Twilight Concert Series.


Gavin: Did you feel it was more of a risk for weekday afternoon concerts, or did you think there would be an audience for it?

Casey: Gerald just wanted to make statement that arts could be anywhere for anyone. If an audience showed up, great.

Gavin: Was it easier to plan that series out, or did it bring in its own set of problems?

Casey: Anything downtown in the middle of the day has it's challenges there weren't a lot of places to hold the series (still aren't). Dinwoodey Mini park was one of the main locations and it was great. You need shade for both artists and audience members. Even in the busiest places people will complain about the noise.


Gavin: How has the popularity of Brown Bag done over time?

Casey: Very steady for the last 20 years.

Gavin: You're about to launch both series again for the summer. First, what have you got in store for bands on the Brown Bag set?

Casey: We open on June 29th at Exchange Place Plaza (between the Boston and Newhouse buildings) with a band from Chicago, Fareed Haque and the Flat Earth ensemble. Fantastic artist. The series will be a mix of mostly local music and a few national touring artists. Jazz, indie rock, Celtic, bluegrass…great mix of artists.


Gavin: Second, who have you got booked for the Twilight set? Is everything set or will there be some surprises?

Casey: Twilight is all set and is going to be amazing! Check out the website for the full line-up. Progressive, interesting, killer line-up that starts with Bon Iver and Jenny Lewis on July 9th. There are 8 concerts and 16 bands and every night will be absolutely awesome.

Gavin: Also, what can we expect to see from the Market this year?

Casey: Superb food, ice cold beer, delicious wine beautiful art.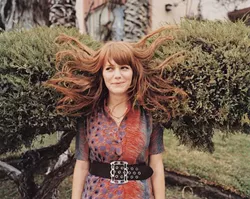 Gavin: A little state-wide, what's your take on the local art and music scenes, both good and bad?

Casey: Unbelievable right now. There is a lot of energy to create and produce and lot of new alternative voices in visual arts, dance and music. Very exciting. The bad is just the economy, but we all are a little tired of hearing about that song and dance. Art thrives on the edges and always will. I feel bad for our local artists and companies who are making incredible sacrifices right now. And incredibly impressed with the resolve and determination they have to succeed.

Gavin: Is there anything you believe they could do become more prominent?

Casey: Prominence is always judged at a distance. Being successful at home can be just as difficult as it is out in on the road. Time and commitment will produce results and if you want the big time it will come.

Gavin: Do you feel the city is doing enough to showcase local entertainment and arts with the events it currently plans out, or could be be done (i.e. concert series and festivals)?

Casey: I think there is always more that can be done, but Salt Lake has had a solid track record of support for the arts.

Gavin: If you had the opportunity to do it right now, are there any programs you'd like to create for the arts, writing, music, etc?

Casey: So much to do so little time…I would love to diversify Twilight and expand it to one or two more nights a week, present an indoor series during the winter, downtown dance festival, a three to four day large scale music festival,…lots of stuff!


Gavin: What can we expect from you and the Arts Council the rest of the year?

Casey: Well we are hanging in there taking our share of cuts, etc. but we are fine and it should be business as usual.

Gavin: Is there anything you'd like to plug or promote?

Casey: All art, all the time.