I've been reading a lot about a condition known as "gayface" recently. and I began to wonder: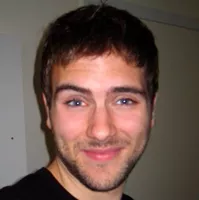 What is gayface?
What are the causes of gayface?
Do I have gayface?
Is it something I should worry about?
Do its effects grow stronger over time?
Well, gayface is similar to another phenomenon, the emergence of "gaydar" among heterosexuals in recent years. Increased societal acceptance means that it's now much safer in some parts of the world for gays to exist openly and honestly, so it's now easier to detect that gays tend to share certain subtle genetic and behavioral characteristics--which used to be somewhat invisible to nongays. (These, of course, are in addition to certain obvious characteristics, which have been visible to everybody all along--because that's the whole point, Mary.)

(And the answers to Nos. 2 and 3 are, yes, I do have gayface, and that it's nothing to worry about. As for No. 4, only time will tell.)
Jordan's blog entry over at The Pen15 Club sheds much light on the subject.
Oh, and P.S. That "tightness around the mouth" everybody has been struggling to describe? The French have a word for it, as for just about everything. It's moue. Live it. Love it. It's a great word!