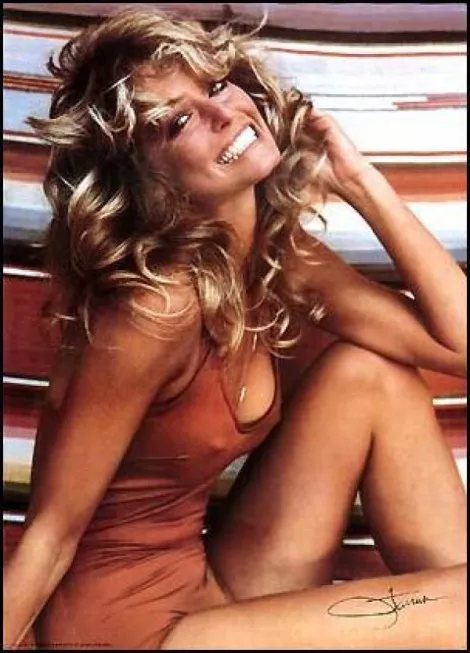 I know, it has little to do with sports, however, it appears no one else was going to do it... so I did.
Farrah Fawcett died this morning at the age of 62, another victim of cancer. She was the first and ultimate sex symbol / pop icon that yound men in the 70s had plastered all over their bedroom walls. And why not? The most famous Farrah poster showed her in the red bikini, the great smile and yes... the breasts that made young men want to have sex. The original star of "Charlie's Angels" that took women to a new level of TV character, the sexy, smart, fighter character. Would Tarantino ever have thought of "Kill Bill" without Charlie's Angels? Hardly.
The acting and story lines may not have been great, but they encapsulated the 70s, completely. YouTube it and get a little nostalgia on you.
I'm following Frost's lead. Leave your Farrah comments below...