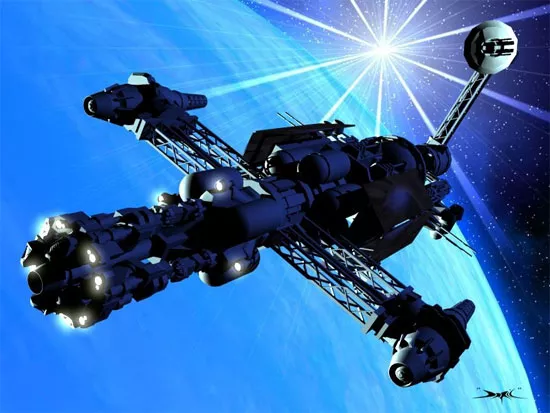 It may or may not eventually become a Fox series, but tonight's
two-hour "pilot" for
Virtuality
(from some of the people who brought you
Battlestar Galactica
) already seems a little high-concept for network TV: Thirty years in the future, a crew of 12 embark on a decade-long journey through space to find a habitable new planet because Earth is finally burning out (presumably, the head of Al Gore is on shelf somewhere saying "Told you so!").
To make life on a metal tube tolerable, said crew spends most of their time in virtual-reality modules playing cowboys, rock stars, Al Gore, etc. Also, the entire star trek is being filmed for a reality show back on Earth (because why do anything if you can't shoot it and sell ad spots--even if you are on a mission to save humanity?). Also, there's a saboteur in the mix. Also ... OK, that's enough.
As you'll see in the clip below, Virtuality has plenty of that Battlestar Galactica unsteady/extreme-closeup camera work that makes everything seem more intense than it actually is--just with prettier actors than Edward James Olmos. Set the TiVo; this will probably be the last anyone sees of Virtuality.