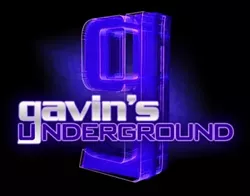 When it comes to local comics there's definitely an underground system at work, with artists and writers attempting to find an audience in the massive wave of national titles. But that's not to say locals haven't made an impact, and in fact many have become the anticipated alternative.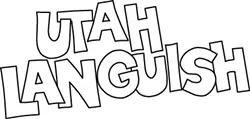 JJ Cano has been self-publishing the series Utah Languish for a more mature comic audience, putting his take on relationships, defiance and self-exploration to paper for others to read and take a better understanding with them. I got a chance to chat with JJ about his work and thoughts on comics in general. ---

JJ Cano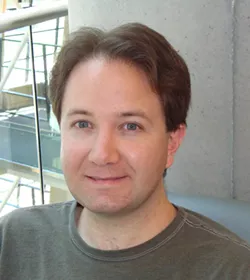 http://www.webcomicsnation.com/reveriecomics/ul/series.php

Gavin: Hey JJ, how goes it? First off, tell us a little bit about yourself.

JJ: How's it going? I'm 36, born and raised in Utah. I am mostly self-taught as far as drawing goes, with classes I took in school and I'm also into graphic design. I've been actively cartooning about 20 years, and trying to hone my writing skills in more recent years. By day I inspect and package gun parts.

Gavin: What first got you interested in comics, and what were some of your favorite titles?

JJ: Star Wars (the Marvel series) got me into reading comics, Saga of the Swamp Thing kept me reading them, it was and remains one of my top favorites even though it's gone. I had no idea at the time who Alan Moore was.


Gavin: When did you start drawing up your own work, and what were some of the earlier stuff like?

JJ: I began drawing characters and stories around 1987 or '88 (during class in junior high and high school when I was supposed to be learning). I'll just say a lot of my early '"work" hasn't seen light of day, but perhaps I'll be able to re-work some of it for my mini-comic at some point in the future. I have hundreds of pages of notebook filler paper just filled with storyline comics.

Gavin: Where did the idea for Utah Languish come from?

JJ: I'd been drawing/cartooning for a number of years, and wanted to make a comic that I could get out into the hands of the unsuspecting public. Regarding how UL came about, a friend once said to me guys can't be "just friends" with a woman and not think about a sexual relationship. That lead me to think about exploring relationships between men and women. UL and the story of Jim Weaver began mutating from there. Not exactly typical mini-comic material I guess.


Gavin: Everything you do with it is pretty much DIY. Was that pre-planned or just the way you ended up doing it?

JJ: Mini-comics are pretty much DIY by definition, but I didn't have a lot of the resources before getting issue one finished (which took a while...). I found a lot of information later on. The internet is a great resource for making mini-comics, but I didn't have it when I first began thinking about making comics. It wasn't pre-planned by any means. But I found doing everything myself was what I had to do. I was aware there were mini-comics being made by people and thought that would be a good way to try bringing my comics and stories to a wider audience. It took me awhile to figure out how to do it.

Gavin: What was it like for you trying to get comic book stores to carry it?

JJ: It has been relatively easy so far. One of the fine folks at Night Flight Comics asked if I draw comics and I mentioned my little mini-comic. Mimi, the manager of NFC offered to put some on the shelf (at a 50% commission). I would eventually like to have larger print runs (and reprints) to try to get into other venues; which I'm sure will be a little more difficult. Right now Night Flight is the only place to get UL, other than direct from me!


Gavin: What's been the reaction you've gotten from people after reading it?

JJ: The little feedback I've gotten is good. I've had people surprised by how many issues I've managed to get out. And I need to work on my backgrounds.

Gavin: Is there any set schedule right now for future issues or just when you have time?

JJ: There is no set schedule. Deadlines and I don't play well together. Issue 14 will hopefully be out soon. I'd like to try to get two more out before 2009 ends, but we'll see. After that I'm not sure how Weavers story will progress, if at all.


Gavin: Are there any local comic writers or artists you recommend people check out?

JJ: I've been in contact with some great creative people. I mean Jeff Chapman has done some stuff but I don't know where anyone can get it. He opened a community on Livejournal, "slcomix" for Salt Lake creatives. He has also started a Facebook group at "Salt Lake Comics." Trevor Neilson does Body Politik, which can be found on DeviantArts. People should go check out Sherlock Mercenary by Howard Tayler, it just celebrated nine years of daily updates! Lucas Ackley has some cool stuff at LucasStrips and of course Derek Hunter's Pirate Club. Go get the comic book too!

Gavin: What can we expect from you the rest of the year?

JJ: I myself don't even know! How sad. I'll probably participate in 24-Hour Comic Book Day later this year. Beyond that I'd like to try to make UL a little more 'all-ages safe' or some new project that will be all-ages. Possibly I'll begin posting past issues/artwork on the web somewhere.


Gavin: Aside from the obvious, is there anything you'd like to plug or promote?

JJ: Anyone can and should try to make a mini-comic!! No skill required.