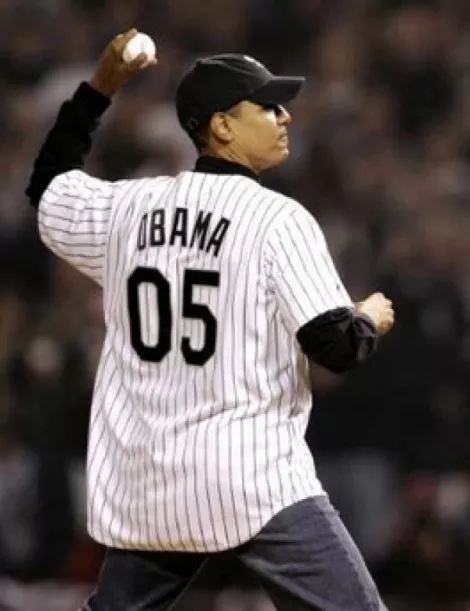 Major League Baseball's mid-summer classic is the All Star game. Important enough in 1970 for Pete Rose to bowl over Ray Fosse and knock him on his ass at home plate, not important enough in 2002 for MLB Commish Bud Selig, who called the game after 11 innings. Now the All Star game winner gets home field advantage in the World Series. Kind of stupid, considering most of the players in the All Star game won't be in the World Series.
More importantly, the ceremonial first pitch will be thrown out by President Barack Obama. Some may think this is an extraneous and pointless toss at an equally unimportant game. Not so fast. If Obama throws like Carl Lewis who threw two pitches that looked like a drunken kindergartener, or Cincinnati mayor Mark Mallory who hit the umpire standing 25 feet to the left of home plate… he will be mocked forever. Silently, the President will look weak and out of touch. Love him or hate him,
George W. Bush threw a very clutch first pitch at the World Series a month after 9/11, wearing a bullet proof vest. Obama needs to throw a strike right down the middle of the plate. Tonight, Obama needs to look like an athlete to look like a President. Find out yourself, tonight @ 6pm on Fox 13.