The snarky activists won this round.
Paul Mero of Utah's Sutherland Institute is dissapointed the WIPO Arbitration and Mediation Center ruled this week that some snarky "gay rights activists" will continue to be allowed to host their parody of the a conservative think-tank at SutherlandInstitute.com . Mero's group uses SutherlandInstitute.org .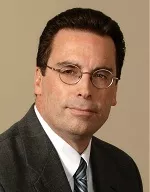 The two sites look quite similar, but for some color and text changes, WIPO noted. For example, while the think tank proclaims "family is the fundamental unit of society," the parody snarks, "Sutherland Institute: A Utah based hate group opposed to anything with the word gay or homosexual." Apparently some donors and at least one account rep' at Web services firm that works for the think tank did not recognize the parody for what it is and confused the two sites, according to the WIPO arbitration decision, which was e-mailed to the City Weekly Friday.
Nick J. West, of Salt Lake City, chided Mero in a letter to City Weekly earlier this month for not having the techinical savvy to reserve the .com analog to his group's site. The WIPO decision says the .org Web site was registered prior to Mero joining Sutherland in 2001. The .com Web site was registered this year by West, according to WIPO, although it was registered on behalf of Salt Lake City-based Continuative, LLC, a company that also publishes recipes for pickle relish at another site, I kid you not.
---
Geneva-based WIPO mediates and abitrates URL disputes. The mediator wrote that the parody site is "constitutionally protected political speech." That the parody is not seeking money in anyway also helped the case.
The WIPO mediator said the two Sutherland Institutes are not competitors in a traditional sense. It's not as if McDonald's has somehow secured Whopper.net and is selling Big Macs there.
A person seeking the services of a lobbyist or advocacy group who is unable to secure the services of a conservative think tank is unlikely to decide to take its business instead to a group of gay-rights activists.
In an interview Friday, Mero said his group sought a remedy from WIPO only because it was the first, cheapest option. They may sue in district court.
"We don't want people donating money to the Sutherland Institute for the sole purpose of paying for legal bills," Mero said. "On the other hand, in this day and age, and given the fake web site's annoyance factor, it could be we do have donors that say, 'Why put up with this? Enough is enough. Let's go take care of this in a real, American court of law."
Update July 27, 2009:
Nick West called to say that I made two errors. SutherlandInstitute.com was registered in 2006, as this page makes clear.
Also, West said SutherlandInstitute.com is only his only. Continuitive does not contribute or maintain it in anyway, he said. The WIPO document says, "the Panel treats Respondent's Administrative and Technical Contact, Mr. West, as acting on behalf of the registrant of the disputed domain name, Continuative LLC." Apparently the panel's treatment is misleading.