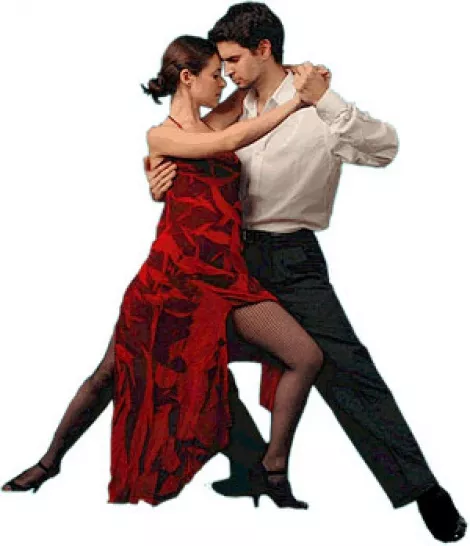 Several years ago I took tango classes in Midvale for a story I was writing for City Weekly. The tango community in Salt Lake City is small but committed. I recently went back to take a class. A woman I danced with appeared offended by my efforts to walk in time with the music. Her curt tone and icily contemptuous stare came back to me the other day when I read a survey, a link to which was posted on the wasatchtango.org website, on why folk quit the tango. ---
The survey's respondents, which included dancers from all over the U.S. but not SLC, were 70 percent women, 62 percent of whom saw themselves as followers. In the unreconstructed tango, men lead, women follow.
The most interesting question was why did you quit the tango. While 22 percent found their dance partners to be too rude, over 51 percent slammed their fellow dancers for being too exclusionary and cliquish. The reason for that, I would suggest, is more about the addictiveness of tango nirvana than anything else.
If you dance well you can transport your partner to a place few people get to visit – you melt into each other as if you were making love and yet after three minutes you say thank you, separate and retire from the dance floor. For someone who's tasted the extraordinary intimacy of melding with a stranger on a dance floor to the mournful tune of a bandoneon, dancing with rank amateurs who step on your toes must be beyond irritating.
If you ever wanted to dance the tango, don't be put off by the cliques. Get the dance moves down – and it takes months of dedication to get the basics -- then you too can offer someone tango nirvana. For a three-minute tango they will be yours and will never forget you.
I've never forgotten the great German tango teacher, Brigette Winkler, who commanded me to walk through her as we prowled the dance floor. After thirty utterly magical seconds where it was if she had dissolved into my arms, reality and the tango never felt quite the same.
%uFFFD
%uFFFD