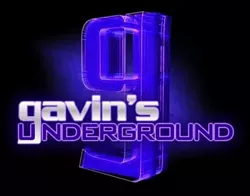 As broadcast radio is slowly turning off the general audience from the shake-n-bake material that's being thrown on the airwaves, community and internet radio are finding themselves in prime position to redefine the landscape of what music people should be checking out. And now a new station has joined the charge.


--- UtahInternetRadio.com has been kicking it for about a month now, giving locals a commercial-free environment to have their music showcased. Also empowering listeners to either hit the setlist from scratch on all formats, or set up a playlist to hear specific genres of their choosing. I got a chance to chat with the elusive man behind it all, simply known as Nick, about the station itself as well as his thoughts on local music.

Nick



http://utahinternetradio.com/

Gavin: Hey Nick! First off, tell us a little bit about yourself.

Nick: I was born in Utah, and grew up in Cottonwood Heights. I graduated from the University of Utah.

Gavin: What first got you interested in music and who were some of your early influences?

Nick: When I was a kid I spent a lot of time listening to dusty old records with my brother and sister. That was one of our biggest forms of entertainment, so I really came to appreciate it. One of the first songs I remember liking was "We Will Rock You" by Queen. Since I was born in the '80s, I actually thought the guitar solo at the end was played on a keytar. When I was a little older, my brother started playing guitar and I was able to see the work that went into making a song. I started to appreciate music as an art form, rather than just entertainment. I eventually started playing the bass guitar, and I've been interested in music ever since.

Gavin: Where did the idea come about to start up the internet station?

Nick: I've done work as a website designer, so I had the chance to talk to a lot of people about their projects. Clients were always excited when they could look at the finished website, and see that their ideas had become a reality. It made me want to make my own project and have the satisfaction of creating something useful. I sat down with a pen and paper, and brainstormed ideas for websites that I thought would be useful. There were about five or six ideas originally, but I chose the internet radio because I knew I would work harder on a project I cared about personally.

Gavin: Why specifically did you choose to do all locals as opposed to any other format?

Nick: You can find mainstream music anywhere. Sometimes it's hard not to find it. You could change channels on the radio and hear the same song on two different stations at the same time. I got tired of that format, and I wanted to find other talented bands. Utah is full of talented musicians. I believe that if you were to take a song written by a local band, and then have a mainstream band perform it on the radio, it would be a big hit. Unfortunately, not all bands get the chance to be on the radio because they are often judged by what record label they've been signed to. I chose this format because it gives local bands an equal chance to be heard.

Gavin: How did you go about creating the website and the software for it?

Nick: When I started the project, I had a full-time job. I had to work on the site in my spare time, which consisted of about an hour at a time every couple of weeks. It was clear that I would never finish the site unless I could devote more time to it, so I did what I felt was necessary and stopped working at my full-time job. I committed all my time to developing the site, which took a couple more months, until it was finally completed.

Gavin:
You say you give equal airtime to all artists. Is it somewhat a random playlist, or is there some kind of method to the music that runs?



Nick:
The playlist is completely random. I considered building in a system to vote for bands, but ultimately decided against it. I didn't like the idea of giving higher priority to one band while neglecting others. That would be like the format of radio we're used to, and we need something different.
Gavin:
What's the response been like since starting up?



Nick:
There are already over 100 bands that have joined, and the ones I've gotten to talk to seem pretty excited about this project.
Gavin:
I understand its based off of artists submissions. Who are some of the bands you currently have going on the station?



Nick:
A few of the bands are Belly Of The Whale, Seve Vs. Evan, Band Of Annuals, Elizabethan Report, Shaun Barrowes, Current Leo, and Jonni Lightfoot.
Gavin:
How can a band get their music on the station?



Nick:
It's really easy. Just go to the website and click "add your band." Once you've done that, the rest of the process is pretty self-explanatory.


Gavin:

Are there any future plans for what you're doing in general, or are you looking to stick to this format for a while?



Nick:

I'll probably stick to this format for a while.


Gavin:

Focusing more state-wide, what are your thoughts on the local music scene, both good and bad?



Nick:
The local music scene is pretty active. There are a lot of great bands right now, and I'm sure there are plenty more to come. I think it's great that so many of these artists have quality studio recordings. Also, there is no shortage of places for them to play shows. Something I'd like to see is another small venue, like Kilby Court, that is devoted 100% to the music. There are plenty of people who are under 21, or are otherwise not into the bar/club scene, that enjoy good music. It would also be great if there were a way for local bands to gain more publicity without having to drive to another state to play a 30 minute gig.
Gavin:
Is there anything you believe could be done to make it bigger or better?



Nick:
I'd like to have more bands from less common genres, like bluegrass, jazz, etc.
Gavin:
What's your take on local radio, both major stations and community?



Nick:
The music world has changed dramatically, and it's had an impact on traditional broadcast radio. When people want to hear music, it's easiest to turn to their MP3 players and the Internet. The music they want is openly available there, whenever they want it. However, traditional radio still maintains its value because of the DJs. The DJs can offer commentary, discussion, and news that you normally won't find in other music media. I believe this is what will keep the radio alive.
Gavin:
Where do you see our music scene as a whole over the next five years?



Nick:
I don't expect any big changes. Downtown Rising could have an impact on show attendance for some venues, but we'll have to wait and see.
Gavin:
What can we expect from you and the station the rest of the year?



Nick:
I'm going to try to work with music-related businesses to offer discounts to bands who are part of Utah Internet Radio. The discounts will hopefully include recording studios, instruments, etc. We'll also see more bands adding their music regularly.
Gavin:
Is there anything you'd like to plug or promote?



Nick:
Anyone looking for specific ways to support our local musicians can contact me through the
website
.