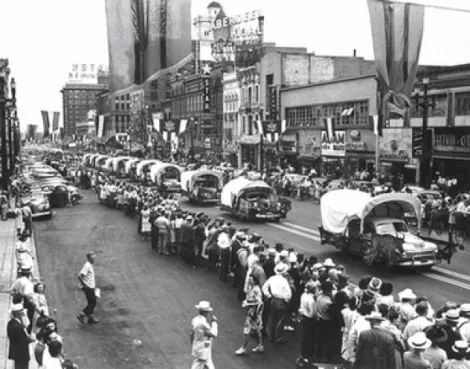 City Weekly
debuted its "
Alternative Pioneers
" on Wednesday;
The Salt Lake Tribune
unveiled its "
Modern Day Pioneers
" today;
In Utah This Week
trotted out the "
47 Sexiest Pioneers
" or some bullshit; the
Deseret News
just told you to
watch an old Western
on DVD. ---
Utah really is a diverse place, after all! Brigham bless us, every one!
And now, for Chris Hicks, a scene from Wagon Master--not yet on DVD! A travesty!