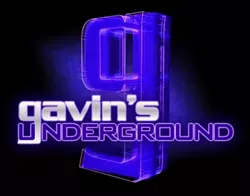 Hello to all the brand new governor-hating enthusiasts. I'd jump in with some thought provoking comments, but I believe Jesse and Brandon do a better job of roasting lame duck. The 337 Memorial Wall hasn't been updated in a while, so instead let's take a look at some of the artwork on the former home of Model Citizen.


--- In other news, hey look, a douchebag!


This goofy-looking douchebag with the simple grin on his face stole about $3,000 worth of studio equipment from UtahFM last week, and more from Partlow in the same building. If you see this walking pile of feces, call SLCPD at 801-799-3000. Normally I'd stop right about here, but all things considered, I feel I need to examine the subtext to this. The report says he stole the stuff sometime between 5PM Friday and 9AM Saturday, so clearly this douchebag has no social life or friends, or at least no dating life. Honestly, women readers, would you want a piece of this Laffy Taffy? Especially looking like Fred Durst a decade too late with his generic K-Mart "random logo" clothing and that ugly hat he probably paid $20 for. Who honestly buys a hat with the logo on the back? Probably to cover up the bald spot. Seriously, what kind of human being thinks its a great idea to rip off a community radio station? Clearly one who has no love for the community he lives in. Let alone local entertainment, and most likely is listening to that awful "I Gotta Feelin" song on the laptop he kifed. Do us all a favor... turn this trendy thief in.


Turning to the rest of the summer, I was hoping to catch an interview with the people prepping for the 4th Sego Festival. But alas... it is not to be this year. One of the closing acts to the summer musical festivals will unfortunately not take place this year, according to Jason Metcalf. "Our three year venue banned festivals, and it was too last minute to book anything else. And with the art center closing, and other things going on, it just won't happen" said Jason in a brief chat yesterday. But fear not, there are plans in the works to do the 4th Sego, it just won't be coming as quickly as we'd like. When any of us get more info we'll let you know! Trust us, we want to see it return.


As for me over the next few weeks I'll have interviews with Dr. Volts and the Park Silly Market. Plus another podcast to check out, a local recording legend and checking in with a theatre company as they gear up for a new season. But summer has been an awesome juggling act so as always, we'll see what happens.