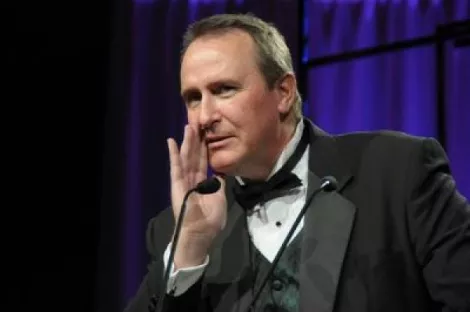 Mark Shurtleff's Senate campaign spokesperson Jason Powers told me there's more to the story than what the AP is reporting about $25,000 corporate donations that are illegal in federal races.
---

The contributions were given to the P.A.C. for Utah's Future, of which Shurtleff is the only controlling board member. Powers told AP reporter Brock Vergakis those contributions--which are legal under Utah law for state elections, but illegal under federal law for federal elections--are being used to pay debts accrued during Shurtleff's successful 2008 campaign for Utah Attorney General, not for his current run for U.S. Senate against incumbent Bob Bennett.

It sounds plausible within the realm of campaign finance, but I pressed Powers for more info. Shurtleff has over $70,000 in his personal account and has received more than $75,000 in contributions that can't be used for the Senate run. Does Shurtleff really have about $150,000 in debt from that prior race? Powers said he would "have to check the finances and see," but continued with more explanations.

"It's not all old debt, there are some new expenses," he said.

"A lot of times the attorney general, when he doesn't want to charge the taxpayers for a trip he's doing that is semi-related to attorney general business, he uses that money."

For example?
"Parade coordinators [frequently] won't allow candidates [to walk in the parade], but since you're the attorney general, you can come as the attorney general, so then the funds are used to pay the entry fee, or to pay for gas to get up to the location, or for parade route candy, and attorney general T-shirts for volunteers, or whatever the case may be," Powers said.

But if he's appearing as the attorney general, shouldn't the state pay for that? Powers said Shurtleff "errs on the side of caution" and uses campaign money whenever there's a gray area. Powers also said some trips may include both campaigning at one moment and official attorney general business at another, in which case Shurtleff pays for the trip with campaign money.
Ok, well, even still-- is he going to spend more than $75,000 on those types of things and old debts? Another explanation emerged.
"He's very generous to charities, as well. ... That money is just going to sit in that account and wait for another day, or be used for the Boy Scout troops, or to fund Israel, or a little league or whoever may come up and request a charitable contribution," Powers said.
So let's add them up: that money that Shurtleff may not use for his Senate run will be used for an undisclosed amount of old debts associated with a 2008 state campaign, for events where Shurtleff is acting in part as the attorney general and in part as a candidate, and for charities.
It still sounds like a lot of money. So, I asked Jason, is there any chance Shurtleff will use that money in the future for state campaigns? Will he again seek the attorney general's position, for example, if he is unsuccessful in his bid for the U.S. Senate?
"He's running for the U.S. Senate," Powers said, obviously not answering the question.

But might he run for state office again in the future?
"He's running for the U.S. Senate," Powers repeated.

Well then. Those will be some fancy freaking Eagle Scout projects.