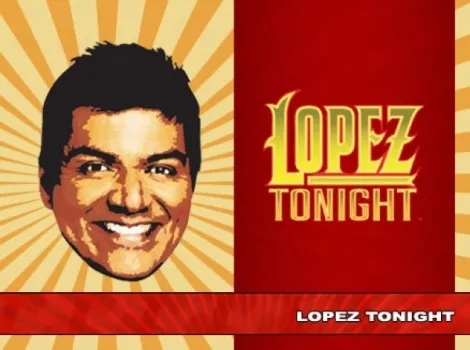 Ready for another nighttime TV talk show? Move over, David Letterman, Jay Leno, Conan O'Brien, Craig Ferguson, Jimmy Fallon, Carson Daly, Wanda Sykes ... whew, lemme catch my breath ... here comes George Lopez! And he has mini watercoolers! ---
TBS' latest doomed foray into original programming is Lopez Tonight, a one-hour weeknight chat show debuting Monday, Nov. 9. According to the network that gave us Frank TV (the dismal Frank Caliendo show that we promptly gave back), Lopez Tonight will generate "Tomorrow's watercooler talk." To drive the point home, they sent a miniature watercooler--Jamie Gadette already has dibs on filling it with wine, City Weekly staffers.
So, where are the guests going to come from? The aforementioned seven are already have trouble filling the seats because they're in constant pissing matches with each other over who can or can't appear on the others' shows. George may have a way around this--from the Lopez Tonight website's "Be a Part of the Show" section: "Are you dating or married to a die-hard Raiders fan in need of a makeover? Does he/she put Raiders above family, job, and personal hygiene? Is wearing a clean Raiders jersey their idea of dressing up?"
Yes, we'll all be talking about it around this watercooler the next day ...