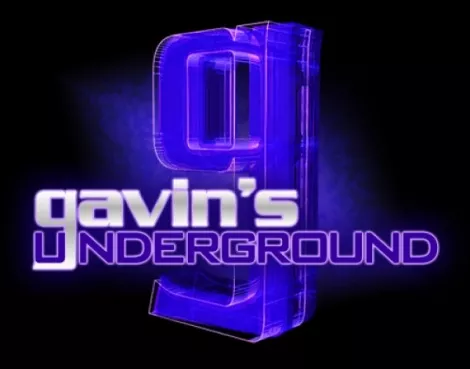 Hello angry football beer-throwing enthusiasts. Speaking as someone who never went to the U or BYU, I have to pose this simple question regarding last week's comments... Who cares?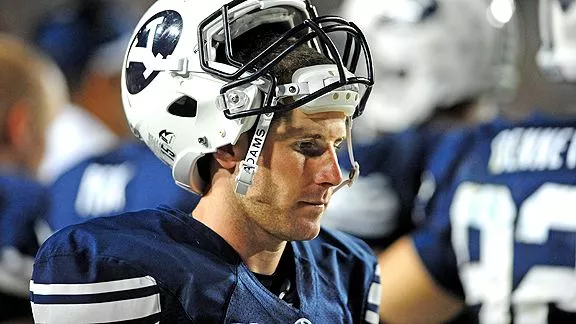 --- Seriously. I know the issue has been talked to death by people with far greater sports knowledge than myself, but simply put, let him be pissed and move on. Grudges are like baggage, and if Max Hall chose to waste a piece of his life holding onto that, its his burden to bare. Not the college, not the rival college, not the hundreds of sports voices talking it over this past week... him. Anyone with half a sense of how written apologies work knows that he isn't sorry for the comments he made, he's only sorry for the timing he chose to make them. And those comments don't reflect on BYU as a college, and the U as a whole isn't going to care beyond this month, and the MWC will move on with both colleges knowing that there's always next year. The only person who will care years from now (beyond the few sports writers who will catalog it for nostalgia of the "Holy War") is Max Hall. And if he wants to carry that baggage with him... let him! He'll have plenty of time to feel the weight of it as a backup quarterback for a CFL team. Stop fussing and go win your bowl games.
[image-x]
Alright, enough on the sports, moving to fashion and music there was an awesome showing an Club Vegas last weekend. The Rock N' Fashion show hosted by Jamal Carter, showing off the works of Alicia Martini, Krista Nielson and Rebekah McKinney for all to see. Backed up with music from Kiss Me Kill Me and 3 Reasons, plus tunes from DJ Handsome Hands, a fine showing for the venue. Check out all the pictures (both focused and blurry) over in this gallery here.
[image-x]
Sticking to music, a bit of tragic news on the horizon, New Song Underground will be going back into the underground as it goes into suspension. The church that the venue calls home is moving to the Rowland Hall Chapel in order to stabilize and grow in the community, but due to the fact that the place is a working school throughout the week, the idea of a evening venue doesn't work, and is moving into "Suspension." after December 30th. After speaking with Daniel Maland on the issue this week, it appears several ideas have been put out to keep it going on life-support, but none are viable in their current situation. The move comes as another blow to the "Under 21" crowd as the venue has been nicknamed "The East Kilby" for about a year now, giving the scene a second all-ages venue in the downtown area, and becoming a musical hotspot near 9th & 9th.


When asked on his current search and situation, Daniel said "Given the choice between more pay, and supporting the local music scene, I would definitely choose supporting local music - just as long as I can still make a living on the smaller paycheck! I'm looking for a temporary job, hopefully one where I can serve the local music community. I'm looking to see what gear I can scrounge after we cannibalize the audio rig for the move. If there's a space/organization/whatever that could benefit from having an experienced audio tech with a bit of gear available, I am very open to ideas. It would be very cool to at least keep some little piece of Underground alive until the church can finally get its own space to do things in." ...Those wishing to contact Daniel about ANY of these topics, drop him a line at dmaland0@gmail.com.


For local film, those of you filmmakers looking to get your shorter material shown, the final Open Screen Night of the year is coming this Wednesday at the Tower Theater. These have been gaining in popularity and have brought out some of the finest short films I've seen in a few years from people. ...Also some of the worst, but hey, that comes with the territory. It wouldn't be a real competition if everyone wasn't included. Head on over and check it out this week for a dollar, or if you have a short film, ENTER! Its just $5 to do so. See what SLC has to offer.


As for me the next couple weeks will bring you an update from the last Gallery Stroll of 2009, a look at some profile photography, a new play that just opened for the month, checking out the newest local comic book, a check into some headgear and a new complication to hit the streets. But December has already had some ups-and-downs for planning, so who the hell knows what I'll be doing the rest of the month. All I can say is.. we'll see what happens.