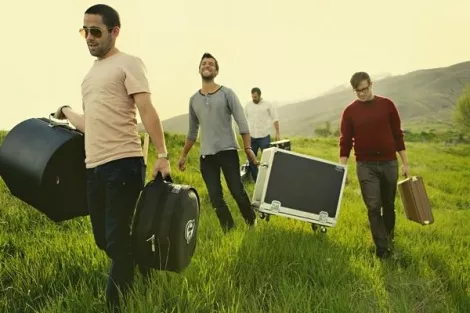 Finishing out the month of January we have three local releases left. Next month will slow down a bit before the spring kicks into high gear, so take advantage this week and head out to one of these awesome shows. --- Starting off tonight with Fictionist! Taking a darker and more experimental tone than the successful Invisible Hand, the new album Lasting Echo has shades of Pink Floyd and Radiohead that immediately capture the imagination. Why this isn't getting more radio play... who knows?! But you can check out a live version over the course of TWO nights as the band plays tonight at Kilby Court with Matt Ben Jackson and Abandon Kansas, for $6 at 7PM. But those of you in Provo, fear not, they'll be playing a Utah Country release show at Velour tomorrow night with Vinyl Club, $5 at 8PM.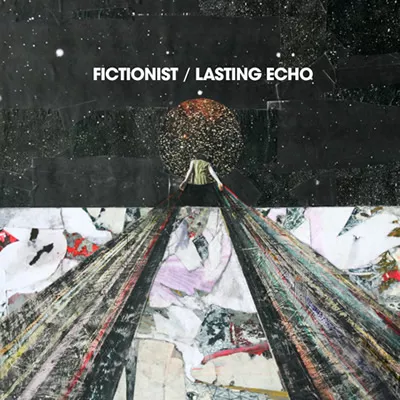 While we're at Velour, Saturday night will see the anticipated release from Shark Speed! Following up their debut full-legnth Sea Sick Music, the band pushed forward with a simple EP that still captures the enthusiasm from the last. Education keeps the fast pace and sing-a-long vibe of the prior while maintaining itself as a very different album, and shows great promise of things to come for the next full length... whenever that day will come. Joining them on the 30th will be Mathematics Et Cetera, Forestworld and Hello Amsterdam. $5 at 8PM.


But if you can't make it down to Provo on Saturday, Kilby will be holding another release show, this one for The Continentals. Putting aside the SNL reference, the seven piece ensemble has made quite the impression on our music scene, seemingly flying just below the radar while playing some of the biggest sell-out shows around the city. Quite sad to see their Safety EP go unnoticed by many in the community. But now with some experience under their belts they've put out a new EP, Rhino. The beautiful soft-indie mixed with strings and piano throughout, makes one wonder what the combined two would have done as a full album.  Accompanying them for the release will be The Spins, The Direction, and The Future Of The Ghost! $6 at 7PM


Head out, love music, buy local!