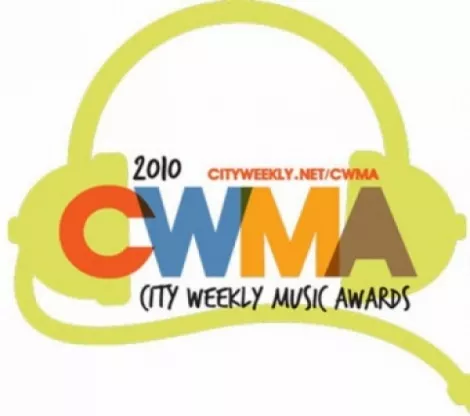 "Burt's Tiki Lounge" was filmed in front of a live studio audience... ---

Shannon: What'll ya have, Gavin?
Gavin: A Devastator.
Shannon: We're out.
Gavin: What else you got?
Shannon: Every fucking yellow beer you could ever want, except Bud.
Gavin: ...Surprise me!
Shannon: Surprise! Its a Pabst!
(Crowd laughs, cue theme)
[image-x]
Last night Burt's was filled to near capacity as we kicked off the first round of CWMA showcases. For those of you who haven't been keeping score at home, the lineups have been shifted around a bit to accommodate various bands and also some who couldn't perform. So while the other shows had bands who fit within the same genre, Burt's had a pleasant mesh of styles that surprisingly complimented each other. And of course, plenty of pictures from me to check out over here.
[image-x]
First up, Tiny Lights. The psychedelic group brought the heat right off the bat, running down their setlist almost as one continuous experience, shifting from song to song near flawless. Matt's haunting vocals put on an echo feel more like a guiding voice than just a singer. Partially made up of members from Plastic Furs and Red Bennies, the group pushed out songs like "Shining All Around" and "Cheere" that got the crowd going, not to mention the extra long performance of "Froggy" at the end that had people crying for an encore.
[image-x]
Next up, Birthquake! If you've never seen a Birthquake show, you're missing out. Cranking out some of the fastest songs in their freshman catalog, these men got the crowd bouncing and even involved as a few played percussion along side. Made up of three brothers, you can clearly see the three having fun as a family on stage. "There Are Possums On This Plane" got the crowd screaming, and what Birthquake performance would be complete without a rendition of "Marshmallow Mountain Men", featuring Tim Myers from Palace Of Buddies playing keyboard. A final performance of the song "Jeremiah" nearly brought the house down. I dare say, their short time on stage may have swayed some votes from people who came to see other acts.
[image-x]
Closing out, the metal duo of Le Force. Admittedly, this is the first time I've had a chance to see the guys live in a few years, and they did not disappoint one bit. Jud Powell is a force to be reckoned with on the drums, plowing through every number as if he were on a mission to deafen the audience. Not to mention the furious skills of Chris Evans and the hard riffs that just pour from the speakers. Few men dare to ride the Flying V in a dive, but he does quite well.
[image-x]
Overall, damn fine show, and a great time at Burt's no less. And briefly, while we're on the topic of Burt's, head down and donate what you can to bartender/child educator/podcaster Shannon Barnson to help his mom out in a dire time of need. As for us, we got THREE more showcases tonight at Club Vegas, The State Room and The Urban Lounge. Eight great bands that you'd be stupid to pass up for so cheap. Head out, vote wisely, love local.