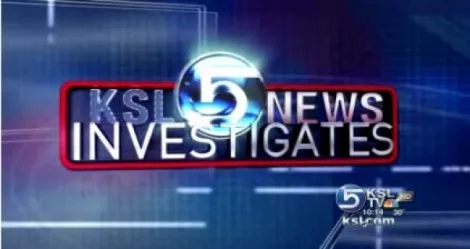 I gotta hand it to KSL's investigations team for avoiding the worst aspects of reefer madness with their Feb. 4 undercover expose--I kid you not--of Spice, a legal marijuana-like product that gets you a little bit high. KSL's investigators get credit for not making/repeating any ridiculously false claims about the effect of marijuana or psychoactive experiences generally. Instead, they simply didn't address why anyone should be worried about Spice at all.
---
That's a hollow story. There's no there there. If the reporters are too afraid to make any health claims that this stuff is bad, why are they investigating it? I hesitate to criticize my peers, usually, but this one is too bad to let pass, and KSL has a history of puff-puffery "investigations." Remember Debbie Dujanovic? She now works for the FBI. How many undercover pieces did she do on strip-mall casinos? It's like, "Debbie, we get it. You won an award for for the original investigation. Now can you go investigate something that's actually life or liberty threatening?" There's also this over-the-top terrifying investigation of expired vitamins in grocery stores (via @aaronfalk).
I think KSL is fine to mention Spice as a passing news item, like we did. But what, may I ask, justifies using precious investigation resources on this crap?
I'm no defender of Spice. For all I know, some of the brands arepacked with lead like lipstick. The problem is that KSL doesn't seem to know what's wrong with it either (if anything). I take the role of investigative journalists very seriously. I'm not sure democracy can survive without professional, independent investigators acting in the public's interest.
So I ask KSL, with all of its resources, isn't there something more important you could be investigating?
How about deadly refineries that are hurting workers and could kill nearby neighbors?
How about the right of return for former Hilldale and Colorado City residents?
How about prison drug rehab programs that are so understaffed they put the prisoners in charge of policing each other?
Nah, I guess only some free, tacky rag like City Weekly would do things like that. Keep reaching for the stars KSL.
update 2/10/10 3:00 p.m.: I've been reminded by a few people that this is sweeps time, during which TV news tries extra hard to maximize its audience. Make what you will of that.
Video Courtesy of KSL.com