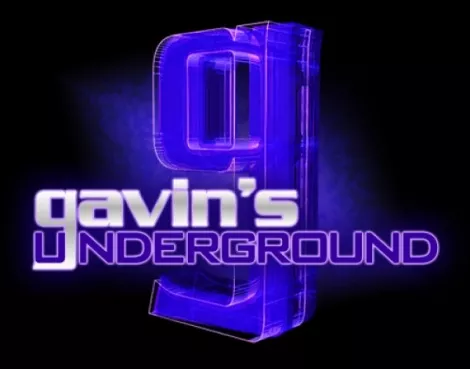 For the theatre goer this month there are a couple of plays that are looking to delight and intrigue the minds of the masses, by two Utah based companies who are making efforts to raise their game this year. We'll start this week with a brand new production featuring the lives of two local figures, bound together only by their claimed location and their shared first name.


--- Wallace will make its worldwide debut tomorrow night at the Rose Wagner, a Plan-B production focused on the lives of Wallace Stegner and Wallace Thurman, taking what was essentially two one-act plays and linking them together into a two man performance. We chatted with Jerry Rapier briefly last week in print (and briefly at the end today), so this week we talk to the two women who wrote the plays, Debora Threedy and Jenifer Nii. As well as the actors taking part, Carleton Bluford and Richard Scharine.

Richard Scharine, Carleton Bluford, Debora Threedy & Jenifer Nii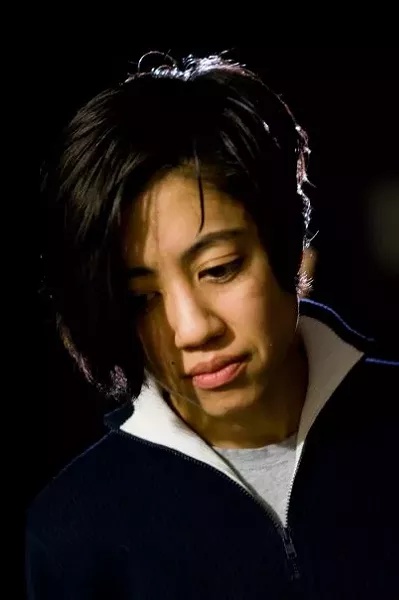 http://www.planbtheatrecompany.org/

Gavin: Hey guys, first off, tell us a little bit about yourselves.

Richard: I'm a Professor Emeritus from the University of Utah Theatre Department where I taught from 1978 to 2005, following teaching stints at three other junior colleges and colleges and directing community theatre. I've always taught history and literature (including as a Senior Fulbright Lecturer in Poland and with the London Study Abroad Program), but I have participated in theatre enough to have directed 90 plays and acted in ten states and seven foreign countries.

Carleton: Well, my name is Carleton Bluford, I'm from North Ogden, I've been in the arts since I was young and I love theater.

Debora: I'm originally from Chicago. I've lived in Utah about 24 years. In my day job, I'm a law professor at the U.

Jenifer: Idaho native, graduate of the University of Utah. Former reporter for the Deseret News, now working in internal communications for a local healthcare organization.


Gavin: What inspired all you to take an interest in theater?

Jenifer: A friend took me to see Marsha Norman's play Getting Out, which completely bowled me over. I went back maybe 6-7 times during the course of the run.

Debora: I saw my first live stage play at the age of sixteen. Going to the theater wasn't something anyone in my family did. And I went to Catholic schools, which didn't have the resources for things like school plays. I still remember that first production: A Day In The Death Of Joe Egg. I was blown away. About the same time I got involved in forensics at school (a type of public speaking with competitions between schools) and my coach suggested I take some acting lessons to help me overcome my stage fright (it worked). Put the two together and I was hooked. I majored in theater in college and actually worked in theater full time for a few years, before deciding that I couldn't handle the job insecurity, which is when I decided to go to law school.

Carleton: My mother mostly, who is an actress, Dawn Bluford. But it was the way that you can effect people through theater that got me hooked.

Richard: I was always pretending as a kid on the farm. (My family called it "wool gathering".) When I was acting on tour in the common room of an English public school in 1978 I noticed how the two doors on opposite sides at the front of the room replicated both the Elizabethan theatre and the one-room schoolhouse where I went to grammar school. In the second of my junior years in college it was clear I had no future as a football player, left the uniform in the locker one night and went to a play tryout. Fifteen days after I got out of the Army I married my frequent co-star, and two weeks after that we were in graduate school.

Gavin: Jennifer and Deborah, where did you each get the idea to write plays for your subjects? And how did things come about to combined them into one play?

Debora: In the fall of 2008 the Stegner Center at the U put out a call for proposals to help celebrate the centennial of Stegner's birth (2009); I submitted a proposal for a one-man one-act play about Stegner's life. The proposal was accepted. I asked Jerry to direct it (it was performed at the Stegner Symposium in March 2009). At some point while we were working on that, Jerry asked me if I'd be willing to combine the Stegner piece with another one-act written by a different playwright, and I was game.

Jenifer: Jerry Rapier asked if I'd be interested in the idea. I jumped at the chance.


Gavin: What's your take on each other's plays and how they work together as a whole?

Jenifer: At first glance, there probably aren't two more dissimilar men. One white, one black, one straight, the other gay, one a writer/advocate for the West, the other a writer/advocate for a movement born in the east. One lived a good long life, while the other's was terribly short. You wouldn't think they'd have anything to talk about. But I've been amazed at the resonances we've discovered. You'll have to see the play to see what I mean, I think. But for me, at least, it really was a bit breathtaking. Now, what's my take on Debora's play? I think it's lovely. It has depth and perspective and wisdom. Debora let's Stegner speak, which I think is quite powerful.

Debora: I think Jenifer's piece is amazing. In my piece, I've basically cut and pasted Stegner's own words, from a variety of sources. Jenifer had a lot less to build on and so her piece is more original. And every time I hear the two pieces read together I'm struck by the resonances between the two. Which is pretty amazing, considering the two of us didn't communicate at all while we were writing our separate pieces.

Gavin: What eventually led to having Jerry direct it, and what do you think of his approach to the material?

Debora: I already spoke about how I first asked Jerry to direct the Stegner piece, and then he grew it into this larger project. And I love his idea of "braiding" the two stories together. In other words, the audience won't see one act devoted to Stegner and another act devoted to Thurman. Instead they'll hear a piece of Stegner and then a piece of Thurman, and then another piece of Stegner, and so on. I want to point out that the final script for Wallace is actually the work of three people: Jenifer and I wrote our separate pieces, but it's Jerry who has done the intertwining of the two stories into one piece.

Jenifer: Jerry was always going to direct it, I think. His approach to the material? A thing about Jerry: he's one of the smartest men I've met, and also one of the bravest and most perceptive and inspirational. For the Wallace project, Jerry brought Debora and me together, outlined the broad concept, gave us a deadline, and sent us on our way. Debora and I wrote completely independently of one another. It was only when we'd turned in our drafts that Jerry saw what he had to work with. He did all the work knitting the two pieces together. The whole thing was an experiment, and an enormous risk.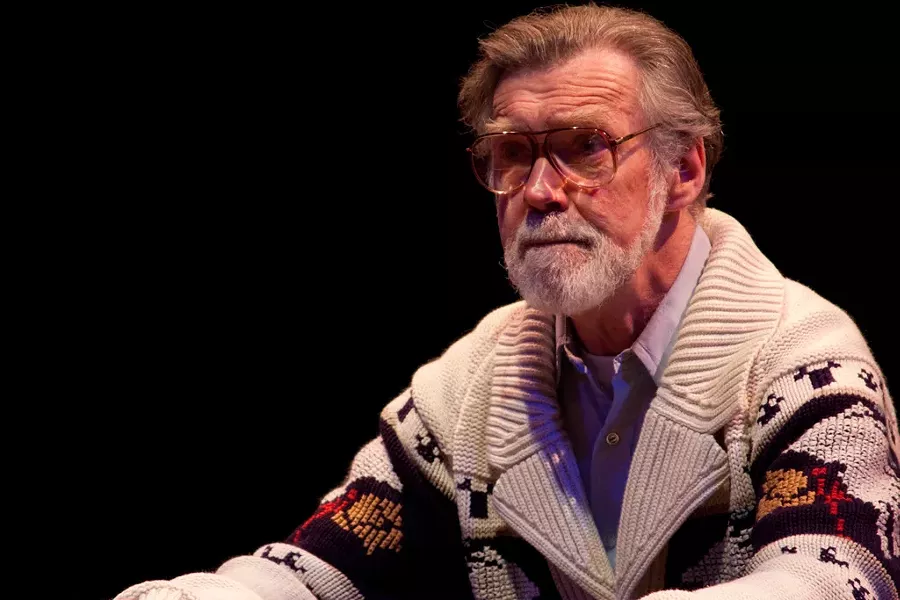 Gavin: Richard and Carleton, what was it about this particular play that caught your eye to audition for it?

Richard: I probably knew as much about Wallace Thurman as I did Wallace Stegner, having taught about him in theatre history. I'd read Stegner's Joe Hill before directing The Man Who Never Died at the Communication Workers of America Union Hall for the 75th anniversary of Hill's execution. I'd played Frank Sweeney when Jerry directed Brian Friel's Molly Sweeney and liked the Plan-B policy of doing political theatre using local subjects. I also felt that at my time of life I needed a challenge to firm up my acting chops.

Carleton: Actually, I didn't audition for it. I was brought in to read for it during its creation stage. And once it was complete, I guess they just decided I was the man for the job.

Gavin: How was the audition process like for you and what was it like getting the part?

Carleton: Well, I like to think of it as one of the biggest challenges of my life. You can't get much more lead than this and I want to make sure I do it justice. So I guess, getting the part was like a delicious blend of triumph and fear.

Richard: When I read an earlier version of Debora's script, I realized—other than the enormous gap in talent and accomplishment—how much I shared with Stegner in terms of background, the challenge of finding your way from an agrarian milieu to academia and the arts, the sense of always being an outsider, and the need to protect yourself from being exposed. For the audition I chose a section about Stegner's family and did the lines while passing around old photos of my family on the farm in the 30s and 40s, in the attempt to create the illusion that if anyone in the room knew where Stegner was coming from, it was me.


Gavin: What has it been like fitting into these roles for you both, and what challenges have you met in perfecting your performance?

Richard: English Professor Emeritus Robert Steensma taught a course on Stegner's novels through the Osher Institute in the Fall, so the first thing I did was to sign up for that. The biggest challenge in the dialogue, other than its length, has been its precision. It gives the sense of being utterly casual, but you substitute or paraphrase at your own peril. I was likely chosen for my professorial mien and delivery, and yet, heaven help the audience if I turn it into a lecture. With three-quarter round staging and a minimal set, movement has to be precise as well, and it's fair to say that God has blessed me with a frame that is sturdy, but utterly lacking in grace.

Carleton: Well, the challenge for me has been with the character himself. No one has really heard of him so it's my job to play him very accurately and clear. I'm doing what I can but it's really Jerry who's perfecting the performance. In a rehearsal once, he said, "I'm not interested in doing a good show, I'm interested in doing a great show!" So the challenge is doing just that, every night.

Gavin: Being the only two on stage, how has the interaction been for you both in sharing the stage?

Carleton: Easy. He does his thing and I do mine and it works. Thanks to Jerry.

Richard: Carleton has the easiest disposition in the world to work with, and it's great fun to watch him perform. The problem is that I can't always do that. It's very seldom that Stegner and Thurman make note of the other's presence, and I don't always remember when that is.


Gavin: Going into opening night, what are your overall thoughts on the production?

Jenifer: The first thing that pops into my head is how absolutely crazy I am for Carleton Bluford (Wallace Thurman). What talent! But overall, I'd have to say that I feel a bit tumbled-over by fortune and luck and all that good stuff. Plan-B really is a special company, and I am honored to be a part of their season.

Debora: I'll be as curious as anyone to see how it turns out.

Richard: Which opening night? The dress rehearsal, which will be largely populated by students from my American Political Theatre class, and actors from People Productions, the African-American themed-theatre I co-founded in 2000? The preview, in which the audience will be from the Stegner Center? Or the offical opening night in which the audience will be sitting there waiting to see what a gay black playwright from Utah looks and sounds like? Those will be three very different audiences, which should keep the actors on their toes.

Carleton: It's a good show, I hope that the audience will take something new away from the show and have a better understanding of who these people are and of Salt Lake City.

Gavin: A bit state-wide, what are your thoughts on local theater, both good and bad?

Carleton: Locally, we are doing some great things in Utah. There are people here who raise the bar year after year and Plan-B is one of those companies who does just that.

Debora: The good is that for such a relatively small state, population-wise, there's a lot of theater going on. The bad is that the theater community is really pretty small, and sometimes it feels a little in-grown.

Richard: I don't get out of Salt Lake City enough to make valid statewide conclusions. Other than the occasional venture down to the USF in Cedar City, and even rarer trips down to the Y, I'm woefully ignorant of theatre outside the Capitol. Locally, it appears that we're well served with theatres which have reasonably clear missions. PTC tries to give us the big picture, Hale focuses on the family (yes, there is probably both a political and a religious implication there), and both SLAC and Plan-B do largely new works. Plan-B differs in that its works usually have a local connection. PYGmalion's stated concern is women, Pinnacle does modern American classics, Utah Contemporary chooses with its actors in mind, and People Productions does African-American scripts. The Gay Theatre question (the theatre "that will not speak its name") finds a home at several of these at one time or another. If I left somebody out, I do sincerely apologize.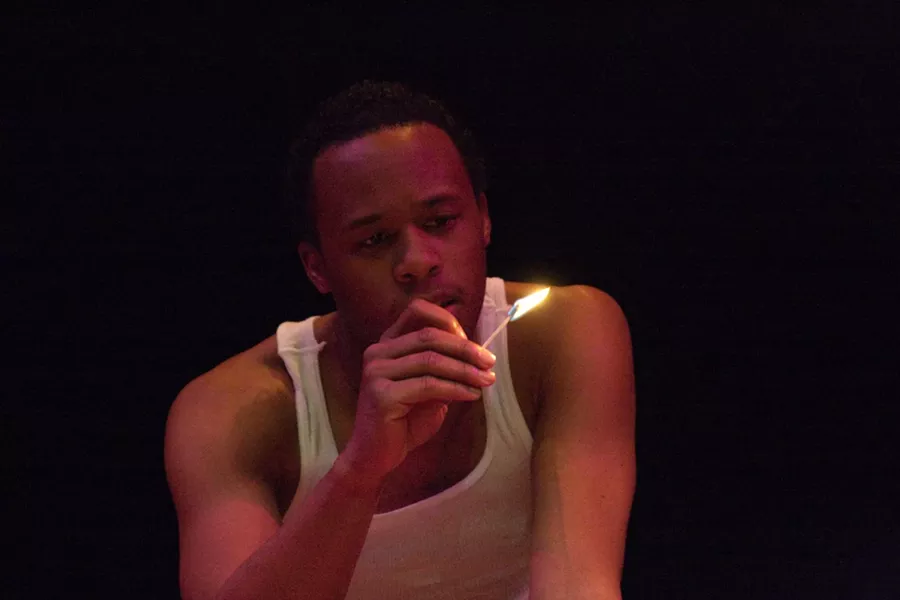 Gavin: Is there anything you believe could be done to improve it?

Richard: We need more small performing spaces, and we need more media coverage. I have no problem with the big touring shows that arrive occasionally at the Capitol Theatre or Kingsbury Hall, but even Broadway can't fill its Broadway-sized theatres. We don't need to spend tax dollars on such a mausoleum in Sandy or anywhere else Ralph Becker's brother wants to put it.

Carleton: As long as people do what they love and try their best to affect people through the arts in a positive way, it will keep improving on its own.

Debora: More money would be nice. And more small venues. With "Broadway coming to Utah"... It's not really my thing, so I don't have any insights one way or the other. I like my theater small and intimate, not blockbuster size.

Gavin: What can we expect from all of you over the rest of the year?

Jenifer: I'll be participating in the Plan-B/Meat & Potato Theatre's Script-In-Hand series this spring, and Plan-B's And The Banned Slammed On event in May. Beyond that, I just hope to keep on getting better at this writing thing.

Carleton: Hopefully more African-American shows, writings and socially conscious theatre.

Richard: I'll be directing the last reading of the Edward Lewis Black Theatre Festival, Alice Childress' Wedding Band, which will be done in the Rose Wagner Black Box on April 5. As a Plan-B participant I'm also committed to And the Banned Slammed On on May 1. A week later I'm off to teach in the London Study Abroad Program (you're all welcome to come!) for a month and a half. People Productions will produce a as-yet-unchosen play in the summer and do another performance of The Exonerated as a fundraiser for the Rocky Mountain Innocence Center in the Fall.

Debora: I have a new one-act play being read next month as part of the Script-In-Hand series sponsored by Plan-B and Meat & Potato. It's part of a larger project I'm working on, two maybe three one-acts inspired by my experiences as a woman law student and lawyer. I'm trying to integrate the disparate pieces of my life, by writing plays about the law. I'm also working on a collaboration with a friend; the play is based on the biography of a South African black man and his partnership (in both the business and personal senses of the word) with a white man, all during the era of apartheid. Finally, I'm looking for someone to produce my play about Sally Hemings and Tom Jefferson, which in one of the most bizarre coincidences I've ever heard of, is one of three plays written by local playwrights on the same topic. Must be something in the water.


Gavin: Aside from the obvious, is there anything you all you'd like to promote or plug?

Jerry Rapier: Yes! There is a series of events happening in conjunction with Wallace—Ken Sanders/Trent Call's Uconoclast art show; Theatre Arts Conservatory's Shakesitement: Tired Of Being Bard; two free film screenings at the Tower—"Brother To Brother" and "Wallace Stegner", a benefit preview performance for the Wallace Stegner Center; a free reading of People Productions' The Talented Tenth; and the re-launch of the Script-In-Hand series. Our next production, Amerigo, runs April 8-18. And our annual fundraiser, And The Banned Slammed On, goes up May 1.