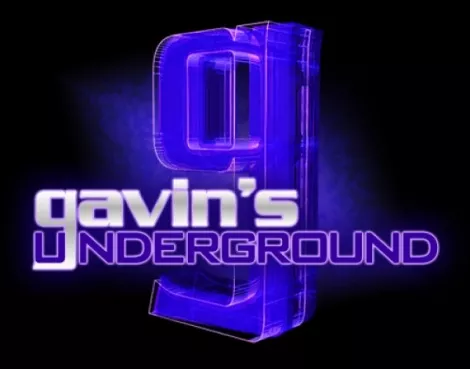 Tours are pretty basic and sometimes a requirement for anyone in our music community. Doesn't matter the genre, the ideal of heading out on the open road and spreading your creativity to the masses is near essential for anyone looking to continue their career, or at the very least have some fun beyond the state. But today we're looking at a tour about to head out that's taking the experience to a new level.



--- The "Alive & Well" Tour kicks off next week, taking some of Utah's finest in hip-hop, rap and DJ's across half the country over three months, giving major cities a taste of what we have to offer. For those of you looking to check it out, the tour itself kicks off from the Urban Lounge in a week and a half on March 29th before heading to Tempe, Arizona. In the process of getting underway, I got a chance to chat with the man behind the project, MC Pig Pen. Chatting up his career, the tour, thoughts on local music and a few other topics.

MC Pig Pen


http://www.aliveandwelltour.com/

Gavin: Hey Pig Pen! First off, tell us a bit about yourself.

PP: First off, I love hip hop, other than that not much to know. I tour a lot, crack a lot of offensive jokes, I'm mean as hell to the people I love most. and I'm on a never ending tour with the truest of true homies, Pat Maine.

Gavin: What got you interested in music, and who were some of your favorite acts and musical influences growing up?

PP: Well I started off banging on pots and pans. I slowly developed my skill for causing my mom headaches till i finally got her to buy me a drum set. Since then it's all been down hill. Except for the love of music, all music. Early influences were Kool Keith, Big Daddy Kane, Wu Tang, Masta Ace, Big L, Tha Liks. You know early 90's type hip hop. Good stuff!


Gavin: What drew you toward hip-hop and what was it like for you getting your own beats down?

PP: Smackin' bitches, lowriders, bustin caps. You know, the obvious! Haha! I just loved the grimy stuff. Listened to all the early 90's grimy boom bap and fell in love. Can't really explain it you know, just came naturally I have always listened to all types of music from hip hop to blues to jazz and what not, but it was that kind of hip hop that made me fall in love with it.

Gavin: How was it gaining recognition in the Denver music scene and moving on after building up that credibility?

PP: Its all one step at a time. Seems like as soon as I start to make noise somewhere I move somewhere else. That makes it hard to plant roots. But now i just try to stay out on tour for most of the year and just make noise on a national level.


Gavin: As you said you've moved and performed in a few other cities, what made you choose to come to Utah?

PP: I heard that the seagull was the state bird. I really really love those majestic winged creatures. Oh and I lived in a very religious place in the bible belt down south, I really needed to get away from the pressure of living in a religiously oppressed place. So I moved up north where there is no religion. Right?

Gavin: The past couple years you've been out on tours with major hip-hop artists. How has that experience been for you in learning the ropes on that end of the business?

PP: Its been completely a dream come true. There is only so much you can learn from looking and not doing. If you wanna know how to tour and get booked and make all this stuff happen, you have to go do it. Everything that has come up in my career has been from opportunities that came to me while I was out on tour, and while I was out trying to make this my life. I am in love with touring and It has been a true honor to be able to do that with some of the legends and greats.


Gavin: Right now you have songs on MySpace and ReverbNation, any plans to record a full album or just experimenting with your sound for now?

PP: I actually have a few EP's out, as well as a full length called The Swine Sampler. Its on iTunes or Amazon or pretty much anywhere you can buy music online as well as select stores. The next project is with me and Pat Maine, we are doing an album over all Mastadon Beats and we have been recording this project at the world famous house of heat in NYC with legendary ear Dave Dar.

Gavin: How did the idea come about to do the "Alive & Well" Tour?

PP: Me, Pat Maine, and YZE were on a tour called the "4 O'Clock Shadow" tour and we just kept having these amazing turnouts at shows all over the country. Although hip-hop and the road was thoroughly kicking our ass, every show was going so well we kept posting on Twitter and Facebook and stuff, how hip-hop was "alive and well." It was kind of a theme. So when we started booking the shows for this tour we decided to call it that.


Gavin: What was it like planning it out yourself and deciding on cities and venues to hit?

PP: Damn difficult. Imagine trying to move an angry 250 pound orangutan away from a pile of bananas, Well I wouldn't know anything about that. But this shit wasn't easy. No, but really at first we just kinda went wherever they would have us, from there we just started meeting people and connecting dots. Also I gotta mention that I owe a lot to my homey, Kosha Dillz.

Gavin: Who did you get on board for the tour, and what's the schedule like headed across the states?

PP: Well right now I'm in San Diego On tour with Masta Ace and Edo G, along with Pat Maine. were touring with Ace and Edo for all of march, then in April the line up is me, Pat Maine, Dusk, YZE, and Dumb Luck. All local Salt Lake MC's. We plan to conquer the whole Western and Midwestern part of the US starting in Cali and going all over the west north west and as far east as Michigan. We have the full line up on the website.


Gavin: The next one coming before you take off for Tempe is on the 29th at Urban Lounge. What have you got in store for the sendoff show?

PP: Yes indeed this is the "Alive & Well" tour kick off show. Mac Lethal, Akream, and the tour crew. This shits gonna bang. If you miss it, that will suck cause you probably haven't seen your mom, and she will be there, and I know that you haven't seen her in a while. She told me. Call ya moms!

Gavin: Are there plans to book more dates yet?

PP: Me and Pat are going to continue on tour for the rest of May along with a few dates with YZE. After that were headed back to NYC to finish recording the album that me and Pat are doing. As far as a homecoming show, I don't really have one planned yet. But I'm up for anything so if any promoters read this feel free to book us. Haha!


Gavin: Chatting on music state-wide, what are your thoughts on the local music scene, both good and bad?

PP: Great question first off. In music there are the artists and the listeners. That is the beautiful 360 cypher that is music. The fans and followers in Utah are some of the BEST in the country. You can ask anyone from Rhymesayers, Project Blowed, Living Legends and the list goes on. The people that support us are awesome. I do have to tell you though, Utah listeners, stop just listening to what is convenient. Stop selling your local artist short and assuming that just cause its Utah we don't have good stuff here. Go find it. My artists!!! We are thriving right now! Sounding great in all genres. Musically it's on the continuous incline. Bad side, I'd say laziness again. People aren't looking for good music really so it's our job to be more readily available to the public. We have a good thing here! Nothing but love for it though. Every love life takes hard work.

Gavin: Is there anything you believe could be done to make it bigger or better?

PP: Networking and less competing amongst artists and scenes. Wolves would die if they didn't have a pack. There is no reason to think that if you introduce your fan to other musicians or acts that they won't be your fans anymore. When we play out of state you see a lot of different crews really helping each other out. Support your fellow artists in every way, I really live by those words. Leggo Your Ego!


Gavin: Who are some of your favorite acts in the scene right now?

PP: Doomtree, Pigeon John, Grieves, Dj Revolution, Zion I, The new Masta Ace and Edo G project, EMC, Task & Linus, Wax, Evidence, Josh Martinez, Ugly Duckling, Percee P,Yze, Dusk, People Under The Stairs, Opio, Kurious, I mostly am just listing people that I have actually met and played with recently that gave me a disk to bump. There is TONS of other stuff on my iPod. But if I meet you and dig what your doing then chances are I'm bumping your shit.

Gavin: What's your opinion on the current airplay on community radio these days and how its affecting local artists?

PP: KRCL plays real music, plays good music, and plays local music. We gotta give the props to the Friday Night Fallout show there. There is similar college and indie stations nationwide doing the same thing, we love you and please keep that up. Mainstream radio, well what is there to say that hasn't been said it is in no way a part of my life in any aspect personally or professionally.


Gavin: What's your take on file sharing these days and how it affects you as a musician?

PP: Its a different game, you just have to learn how to play it.

Gavin: After the tour, what can we expect from you over the rest of the year?

PP: I'm teaming up with the legendary Pat Maine for our big album/tour project And well be recording finishing and touring off of this project for the rest of the year. We plan to tour this album all over the U.S and hit Europe later on in the year. Stay tuned for that. We will also be linking up with Kosha Dillz on a lot more tour dates and shows so I'm excited for that.


Gavin: Aside the obvious, is there anything you'd like to plug or promote?

PP: Kosha Dillz, my great friend just got his music on MTV, VH1 and more and is doing really big things. Expect Pat and Pig to be teaming up with Kosha a lot more in the near future on shows/tours etc. There is a big tour this June that I can't announce yet but that is going to be a really big step so stay tuned for that. And make sure to check out all the artists on the "Alive & Well" tour!