By bicycle, TRAX, bus, foot or car, get to the Salt Lake Gallery Stroll tonight---

The third Friday of the month always seems to sneak up on me, and before I know it I've missed the Salt Lake Gallery Stroll. Not this month. As funds are dwindling, at the very least the free food will get me down to some galleries tonight.
Not to make it sound like there's not plenty to see- and hear- at this month's gallery stroll. Three venues have live bands to offer at their exhibits tonight.Tango Noir will be playing at Michael Berry Gallery, Utah Artist Hands will feature the jazz of the John Flanders Trio, and if you prefer a full meal over the usual finger-food-fare, Jon Shuman will accompany dinner and acrylic paintings by Sonya Dinsdale at the Tin Angel Cafe.
It's easy to get caught up downtown, where the biggest concentration of galleries to stroll through is located, but if you're able, some of the galleries that are off the beaten path have plenty to offer. Horne Fine Art will lift you out of today's cloudy gloom with Phyllis Horne Paints Spring and Summer, featuring " the charm and color of gardens, country lanes and lush meadows." And if you're looking for more than paintings this week, check out Rod Heiss's woodwork at the Art Barn (Essentials 3/5).
Not considering myself much of an art connoisseur, some of my favorite exhibits to visit are usually those featuring photography. Ron and Adriann Carter's photos will be on display at SLC Ink, where you can also pick up a new tattoo if you're feeling adventurous. Downtown, Beans & Brews will display Impressions, Polaroid photography by Elliott Fraughton. Fraughton's use of vibrant colors and lively subjects give his pieces a quality it's hard to tear your eyes from.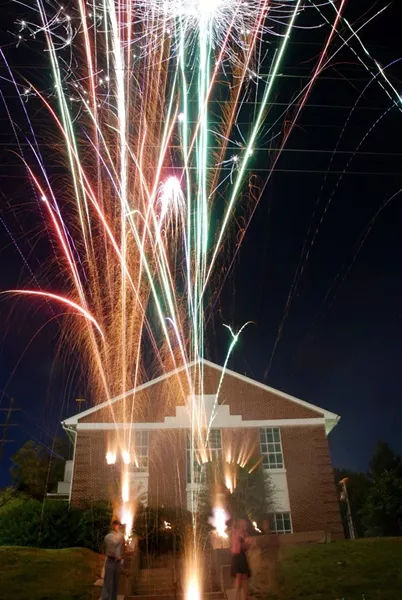 Regardless of where you spend the three hour Gallery Stroll tonight, the artwork is sure to please, so get out and support some local galleries.