Erotica. While the subject may not be at the very top of your favorite list of novel selections, the appeal of the sensual and seductive in elaborate detail does very well across the country (with Utah being one of its top-selling states no less). In fact, being a part of the Romance culture, its one of the few book classifications that does well no matter what the economy or trend be at the time. And if that doesn't surprise you... how about the fact that we have one living in town.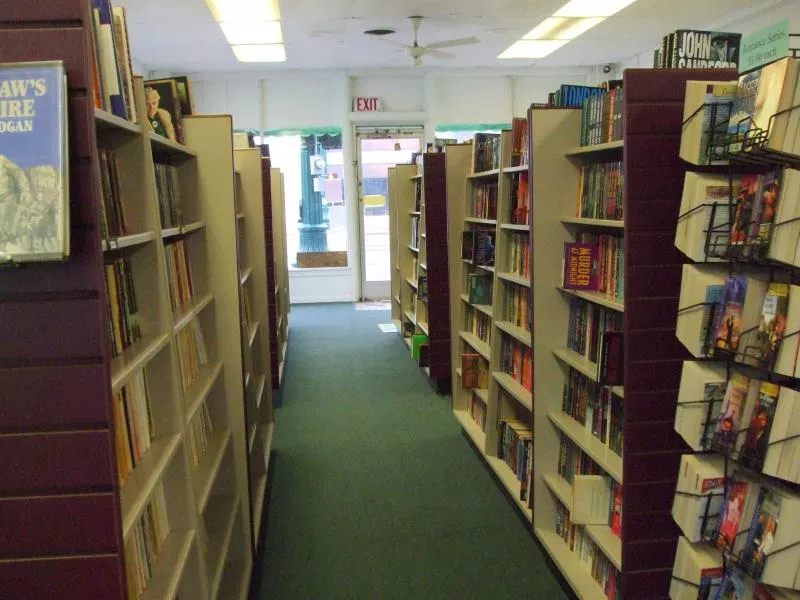 --- K. A. Brown has been writing her brand of romantic erotica for a couple of years now, penning her first big seller Phoebe Gets Her Man on a whim from her husband's dare and gaining a publishing contract and local cult following, not to mention her follow-up Vanessa Gets Her Man doing more than double that. Now with a third book in the works and more on the way, she's very well becoming a figurehead in our literary scene. I got a chance to sit down with her and chat about her career and and public reaction to her works, plus her thoughts on local writers and a few other topics.

Kelli "K. A." Brown


K.A. Brown's Facebook Fanpage

Gavin: Hey Kelli! Tell us a bit about yourself.

Kelli: My name is Kelli Brown, I was born and raised in Salt Lake City, I'm married and I have one son. I just love to write, my one favorite thing to do, and after a day of writing I'll sit down and read a book. Even after reading my own stuff all day, I love the printed word.

Gavin: What got you interested in writing and what were some of your early inspirations?

Kelli: Well, I had a really hard time reading as a child. I couldn't quite grasp it, and my grandmother who basically raised me just repetitively made me read books over and over, and I hated it. But it grew into the idea of "this is a special time with grandma", and that grew into wanting to write my own work. So I started writing in junior high for the newspaper and little stuff like that like the Expressions magazine where you write fiction for prizes. Then my junior and senior years I took first place. And I decided that, wow, this writing this is really cool! I got a niche for it so I'm going to pursue that. I took every English Literature and Creative Writing class I could in college, and just decided that I wanted to write my own book.

Gavin: What was your time like going through college?

Kelli: College was interesting for me because I was married at the time and didn't get to live the college lifestyle. But I went to all the classes, came home, did mountains of homework. I would tell anyone who is looking into the field of writing that you need to go to college to do it. You can do it without if you want to, but you need the education to back yourself up.

Gavin: Which school did you go to?

Kelli: SLCC. I didn't go off to a university because... life happened! You know, get pregnant, have kids.

Gavin: What drew you to want to write erotica?

Kelli: I love descriptive text. Anything descriptive I love it. Not only erotica but also Stephen King novels because they're very descriptive. The reason I wanted to write erotica is because I learned from a very young age that sex sells. It does. The sexier it is, the more risqué it is, the better it will sell. Plus I really like romance novels. I stole my mother's romance novels, because it was the forbidden fruit. So I took and read them all through high school and just loved them. The sexiness of them and the idea of the proverbial true love at the end of the book. But with lots of sex in it. As any teenager would do who is intrigued by sex. One day I was reading a book and I said to my husband "I could do this better!" And he got so fed up with me and said "If you think you could write this book better then you write it." So I sat down and wrote Phoebe. But erotica just seemed a better fit for me because I was really too descriptive for romance novels.

Gavin: Was there any experimental writing prior to this or did you just dive right in?

Kelli: Just my high school years like the magazine and newspaper. But with Phoebe I was like "Ohhh! Someone's challenged me!" And I actually wrote that over two weeks, it just kinda flowed right out of me. I just sat down and said to myself "I'm gonna get this, I'm gonna get this."

Gavin: Where did the idea for Phoebe Gets Her Man come from?

Kelli: At the time when my husband made the challenge and I was getting ready to write it, I was reading at book about a boss and a secretary relationship as part of the clichéd romance. So that's the idea of where I wanted to write THAT book better. At the time I was writing it I didn't think about publishing it, I was just writing it to say "Here, I wrote it and its better than this one!"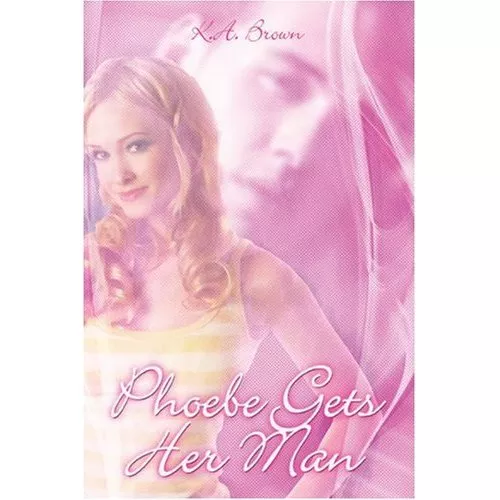 Gavin: What was the process like while writing it in defining those characters?

Kelli: The process was really easy. Like I said it just flowed right out of me the moment I sat down at the computer. However I had a really hard time coming up with characters names. Just awful with names. It took me almost the entire nine months of my pregnancy to figure out my son's name. So anyone I came in contact with I would ask what a really good sexy romance novel name. Give me something really good. And my dad was actually the one who came up with Phoebe because on his favorite TV show "Charmed" that was his favorite witch. So I thought that sounded sexy, we'll go with that.

Gavin: Did you show it to anyone prior to finding a publisher or were you very hesitant?

Kelli: No, I wasn't hesitant. I showed it to my mom! Haha. Which is a really weird thing but she is a romance novel connoisseur because she reads them ad nauseum, and I thought she knows her novels so I'm going to go ahead and let her read it. So I showed it to her and afterward she just said "Wow Kelli, this is really risqué!" And I thought, well, yeah, I know what goes on. I'm a married person, babies don't make themselves. And my mom said it was really good and it was something she would buy and that got the wheels turning in my head a bit. But I didn't jump in to finding a publisher yet. When I showed it to my husband I was declaring "Here it is! I wrote it! See, my name, right on the cover!" And he said "First of all, you did write it, but its not really a novel because its not published." ...And I said "Excuse me?! I wrote it and mom read it!" and he thought that was all fine and dandy but its not published work. And me not wanting to let go of a challenge, flipped on our computer and searched for publishing companies and my company was the first one that came up. Saw the banner that said "Want To Publish With Us?" Clicked on it, sent them my idea, three days later they contacted me and said they were interested in publishing this novel and will you send us a completed manuscript. I sent it to them, a week later I had a contract in the mail.

Gavin: Nice! When it finally was released, what did you think of the public reaction to it?

Kelli: When it was first released most of the people who bought the book were friends of the family and family members. And... Utah is a predominantly religious state. With that said, a lot of family members and friends bought the book without knowing the content or say they didn't, but its kinda hard not to know the content. On the front of the cover you can clearly see a hot blond woman with a guy looking at her with lust in his eyes.

Gavin: Its not exactly a travel guide.

Kelli: Exactly! How can you not understand what it is when you buy it? And after I had one of my friends of the family read my book he came up to me and said "You know what Kelli, you made me very uncomfortable." He couldn't look me in the eye anymore. So I've been really hesitant to let my family members buy and read it. My mother-in-law kept pestering me to read my first book, I wouldn't give her the title or where to buy it, wouldn't give her my pen name, nothing! Because she's a very nice LDS lady. So then finally I let her read it about a month ago and she says she was okay with it, but otherwise the reaction I've gotten from those not directly known to me, its been really good. And that's the reason why I wrote the second book, I had fan mail coming in asking about Vanessa and where's her story. I had written her as the hero's sister and she was single and lonely.. and needed sex between the sheets. And that's how Vanessa came about, just because of demand.

Gavin: Is it hard finding an audience with the material or is it already built in to some degree?

Kelli: No. Like I said with Utah being predominantly religious state we are a very closeted state when it comes to sexual intrigue and desire. Utah, I actually sell the most novels in. Its true. 51% of my sales come from here and its why my publishers were so keen to publish me here because more book singings can be done here.

Gavin: Following up with Vanessa Gets Her Man, was it easier the second time around?

Kelli: Well when I wrote Phoebe it didn't click in my head that there was a potential for a second book. But after it was written I thought to myself... Oh, there's two more characters in this book! Ad as soon as the fan mail started coming in I went ahead and wrote it. And I did find it easier to write because I knew what I was doing with it. With Phoebe there were some rewrites to it as with any book you get notes saying that this chapter doesn't flow right or doesn't work with this chapter, or the character doesn't seem like he'd do that and rewrite it something that fits the personality. So with the second book I knew what they wanted but it was twice as big. Vanessa and Adam had a lot more baggage, emotional stress. Phoebe and Garret were all about sex, not kidding you, no emotional baggage it was just straight plunge-in sex. Adam's a divorced person and Vanessa has self esteem issues, so there's more to work with and felt it was easier.

Gavin: You're currently working on Angels At Play. Without giving away major details, what's the story about and how's it coming along?

Kelli: Angels At Play is a book about a woman's sexual awakening. First love and first loss, its more of a memoir book of her first love. Obviously I wrote it with the intentions for the gay community. I had a lot of gay friends when I wrote Phoebe and Vanessa, they were saying there's a market here for gay erotica, why don't you try that. And I said I don't know if I can do the male-on-male but I know I could do girl-on-girl, I know I can do that. So I was talked into doing it but so far I've had a lot of fun with it. Whenever I finish the perfect sentence I giggle to myself and think "Oh, that's so dirty!"

Gavin: How far are you into it?

Kelli: I'm almost done. Hard to do with screaming children running around but I'm almost done and give my publisher three months to edit it, and working with a deadline.

Gavin: Oh that's gotta be fun.

Kelli: It can be but when you're struggling with a scene and you just can't get the words out so you're repetitively hitting the Delete key. No no no no no, that's not gonna work. You spend forever on one paragraph and saying "God, this is due in a week!" So you start freaking out, the sweating, the panic attacks. But sometimes when you're working under the gun, for me it makes it more pure. I'm more apt to make it as good as possible because once you send it in with the final manuscript, that's it. They won't let you touch it again.


Gavin: What's your take on the local attention you've gotten for your work?

Kelli: I love it. I absolutely love it. Even the people who can't look me in the eye because they think they know the inner workings of my head. A lot of people think that I'm a sexual deviant. I have a family friend who won't even talk to me at family functions anymore because he can't get past the idea that I know about sex and wrote what I wrote. He just can't get past it. But my fans, I love them. I was at Wal-Mart one day and there was a woman sitting at the McDonald's cafe and she had my first book in my hand. Which was weird because I've never encountered anyone reading the book before. And I averted my eyes because you get a little nervous. People think you talk about sex all the time, and I'm free and open about things but there's a point where I draw back a bit because its my personal time. But she saw me out of the corner of her eye and saw my picture on the book, looked again, gets up and starts tapping on the book going "Oooh! Are you K.A. Brown?" So I said yes and she was like "Oh, Phil! Phil! Phil!" Calling her husband and I was stunned in shock and she's saying "Do you have a pen? Give me a pen! Quick quick qucik!" And asked me to sign her book for her. And she's saying "My daughter has your book too, we bought it a couple months ago, we absolutely love it and I wish she was here!" So I gave her a signature from my notebook so she could glue it in or something. And she starts telling me its her emergency book, whenever she's somewhere and has to wait and there's nothing else to do, she takes her book out and reads it. And I thought... compliments upon compliments, that is so nice. And on the ride home I thought I was living another life. For that little instant of celebrity and was shaking when I got home, told my mom who wished she was there.

Gavin: Going local for a bit, what's your take on the local literary scene and the writers coming out of it?

Kelli: I think that we need a lot more Utah writers. I always say that Utah is kind of like its own country compared to nation wide. We're kind of out own tucked-in culture and a lot of our traditions are completely different to what's nation wide. So I think a lot of people bring their experiences into their novels, whether it be fiction or non-fiction, what have you. And I think we need a lot more local writers because we don't have enough celebrities coming out of Utah. But I like our local writers and I read a lot of their stuff. I like Todd Noker's work, Rated F For Fun. I like Blogs Of Wrath right now, really good. And what's best about local writers is you have a better chance of getting in on a book singing.

Gavin: Is there anything you think could be done to make it more prominent?

Kelli: Word of mouth, honestly. There's nothing better than a person who loves your work and then just spreads it around. Because the radio's on all day, commercials playing, no one really pays attention to it anymore. But when someone's talking to you directing and saying how much they love this new book, you're gonna be intrigued and you're gonna wanna go buy it.

Gavin: Do you have any advice for writers about their work and getting published?

Kelli: Yes. Please, please, please, for the love of God, do not write multiple books at once. Don't do it! I have a lot of people who tell me "I have a couple of projects going on right now." You should only have one project going on at one time. You need to have yourself focused on one project because honestly, its like drinking watered down Kool-Aid. If you have three different books going on going three different ways, its not going to come out as well as if you had focused all your attention on one idea. Hate it when people tell me they have projects. Next, never go to a publishing company unless you have a completed manuscript in hand. Companies do not buy ideas, I was told this many a time when putting out Phoebe because they were afraid they'd have to wait three months for me to complete it. Complete your work, then go find a publishing company so you can send it right away instead of telling them "Oh, sorry, I'm only halfway done." Then they won't take you seriously because you sought them and you're not ready. That's ludicrous. Third, never ever ever send them a completed manuscript unless they ask for it. I always say if you send someone a complete meal, they're not gonna buy it. If you send them a tasty tidbit, its going to titillate them and take you more seriously. Fourth, never pay for your own publishing. If its good enough work and they believe in you, they're going to pay you. Don't ever settle for someone saying "If you pay us $500 in advance..." No no no. When there's contracts and that many legalities involved, you need to be paid. You have to make sure your publishing company never charges you anything to get published. And lastly, never fear rejection!

Gavin: Who are some of your favorite local authors?

Kelli: I love Todd Noker. And Zack Shutt. Their Blogs Of Wrath is a really interesting read. Titillating. Emily Wing Smith and Linda Chadwick. Women's empowerment! We need more women writers. I can't really think of any more off the top of my head but I really like local writers. When scenes are described that are somewhere in Utah you can go "OH! I've been there!" Its kinda like when you watch "Big Love" and you see a location that you've been to you know where they are because its fun for you. You feel more involved.

Gavin: What are your thoughts on the local book stores and how they hold up against bigger chains?

Kelli: Okay... I'm not gonna bit the hand that feeds me, because Barned & Nobel and Amazon are the ones that predominantly carry my book. But I think its very important to shop local. That money stays here, it's family owned and operated, that money is their livelihood. Barned & Nobel you go in, thousands and thousands of books, I go in once in a blue moon and I never get asked if I need help. Ever. Local book store, the minute I walk in, "What can I do for you?" Also I like that whenever I walk into a local store it has a smell. A good smell. It like how a bookstore should smell. When you go into a big chain, it smells like their overpriced coffee shop. You have a hard time finding anything and when you do ask for help they just point you in the direction. When you go into a local store its a lot more lively, its their bread and butter, they're a lot more personal. I think honestly if you're a diehard book fan, even if you'd spend $3 less at a Wal-Mart, if you go to a local store you get the experience of book buying. Its the help in finding a book, them telling you it a good a author and here's some of their previous work. Its like comparing a really good local Chinese place to a Panda Express. So... BUY LOCAL!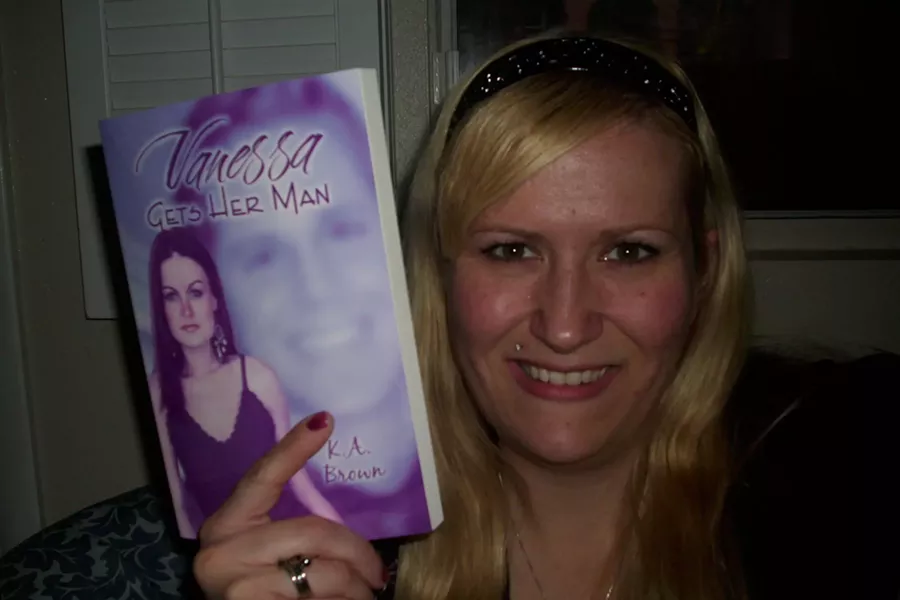 Gavin: Do you feel like books are in decline with some being published online, or do you believe there will always be an audience there for a hand-held copy?

Kelli: There will always be an audience for the hand-held book because there will always be diehard book fans. Downloading a book is so sterile and clinical. I cannot tell you how I hate downloaded eBooks. They are the bane of my existence. I honestly think that its so much better to have the book in front of you, opening it up and reading it. A downloaded book just... I don't know how to describe it. I think we're in the age of instant gratification, you pay $6.99 and you got your book right there. Like I said earlier, its an experience to go in, get the help, find that book, and you can be offered other books you never knew existed. Its all about the book buying experience. I have books at home that I've had for years, the glue is starting to come off and pages are starting to fall out, but I love them. I'll take a real life book than a downloaded copy any day of the week. That's how authors really maker their money. You can download it and they'll make it anyway, but it so nice to see your book on the shelf. Its such a thrill. When I walked into B&N for the first time and saw my book I thought "I have my shelf!" But also remember, an author cannot sign a downloaded book.

Gavin: What can we expect from you throughout this year?

Kelli: Getting Angels At Play done, having it edited, then they'll choose the release date when they think its good enough. I'm hoping to chug out two more books. But honestly the only way I can keep doing that is if people keep buying my books, you're only as good as your last book and if you sell copies your publisher is going to see you as a money maker and say "yes, of course, write another." But if you don't make enough they won't buy your next book, you're selling your work to them and they buy it. If you sell a hundred, no. Sell a couple thousand, yeah! So if you want me to keep writing, keep buying my books!

Gavin: Aside the obvious, is there anything you'd like to plug or promote?

Kelli: I really wanna thank X96. Radio From Hell: Kerry, Bill and Gina. And Richie, their producer. Because without them I wouldn't have gotten as far as I have. I contacted Bill first and he was like "Yeah, sure, come on air!" I was so terrified at first and Bill made me feel right at home. Kerry is funny as heck, second time I was on the radio Kerry was instrumental in that because it was their all-day show. And then Gina being Gina... can't say anything more than that, she's just Gina and I love her. And then I talk to Richie now a lot, if I ever have any booze to drop off to them or anything else he gets me on the radio with them and its lots of fun. Also, my little sister has a struggling daycare, so please help out Little Tootsie's Tot Spot.