As we enter this weekend's major event a lot of local releases are happening, along with big shows at a couple of stores. --- And while Austen was able to cover the high-profile ones in this week's issue, as well as his and Dan's album recommendations, there's still planning going on up until the last minute. So... with that notion in mind, here's about as compiled of a guide to Record Store Day in Utah as you'll get until the official start of the day at 9AM tomorrow. (It should also be noted that there are stores participating, but are only handing out the free material. Those stores would be Randy's Records in SLC, Music To The Maxx in Layton, Sgt. Peppers in Moab and Positively 4th Street/Uprok in SLC)


Apologies in advance to the bands and those of you reading that there aren't any mini-reviews for local releases coming out as an RSD promotion, there's only so much time to review material and a lot of these were last minute. But looking over the list, I doubt any of it is terrible. So please, don't be afraid to stick your hands into the local "mystery flavor" bag of ear-candy being given out and sold tomorrow. Head out, love music, celebrate and love local!


SLOWTRAIN (221 East Broadway, SLC)

Outdoor Stage
12:00PM - Continentals
1:30PM - The Futurists
3:00PM - Desert Noises
4:30PM - The Naked Eyes
6:00PM - The Devil Whale

Subterranean Lounge Stage

1:00PM - Andrew Shaw

2:30PM - Isaac Russell

4:00PM - Glade Sowards

5:30PM - David Williams

7:00PM - Wren Kennedy

7:30PM - Brian Oakley

Local Releases
The Devil Whale - TBD
The Platte - Bantam Brother
Big Sky Tribunal - TBD
Glade - Glade - Vol. 2
Books About UFOs - Bite Your Tongue
Various Artists - The Rock Salt 2010 Compilation
Wren Kennedy - Majestic Buildings
VCR5 - This is Cyberpunk
NSPS - Audio-Visual Carnival Fragments


GREYWHALE

University of Utah (208 South 1300 East, SLC)
10AM - Guides & Braves
11AM - IH86335
12PM - Sonic Massacre
1PM - Fictionist
2PM - Joshua Payne Orchestra
3PM - Paterstats
4PM - Jamie's Elsewhere
5PM - Violent Soho
6PM - Vibrant Sound
7PM - NightNight

Ogden (4066 Riverdale Road): 7PM Start
Breaux
Laughter
Killbot
Maraloka
Gaza

Provo/Orem (575 East University Parkway): 11AM Start
Autumn Eclipse
Ladyboy
Parlor Hawk
Just A Face
Borasca
Sharks Speed
Fictionist

Bountiful (390 North 500 West): 1PM Start
Blogs Of Wrath book signing with Zack D. Shutt and Todd Nukem from X96.


THE HEAVY METAL SHOP (63 Exchange Place, SLC)

The Heavy Metal Shop is having a Big sell on CDs, starting from $3.99! Expanded new vinyl selection. Heavy Metal Shop Mugs, Frisbees, fanny packs & dog tags all priced $6.66 each. Free Heavy Metal Shop balloons for the kids!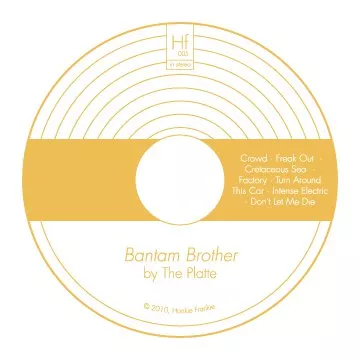 GROOVACIOUS (173 N 100, Cedar City)

Groovacious will be offering 20% off all music in the store, on every format, all day 11AM-7PM. The day will begin at 9AM at St. Judes Episcopal Church with it's Groovefest Rummage Sale. Sale goes until noon. Groovacious will also have live entertainment going all day by local musicians and will be playing ONLY VINYL RECORDS all day long with a concert that night by Thrift Store Cowboys that night at Mike's Tavern! We'll also be offering a ton of exclusive Record Store Day releases on vinyl and CD, by artists such as, Against Me, Built To Spill, Coheed & Cambria, The Doors, Charlotte Gainsbourg, Godsmack, Dave Matthews & Tim Reynolds, Owl City, Tegan & Sara, Yeah Yeah Yeahs, Devo, MGMT, Black Label Society, Mastodon, Modest Mouse, Pantera, Queens of the Stone Age, R.E.M., TV on the Radio, and many, many more!