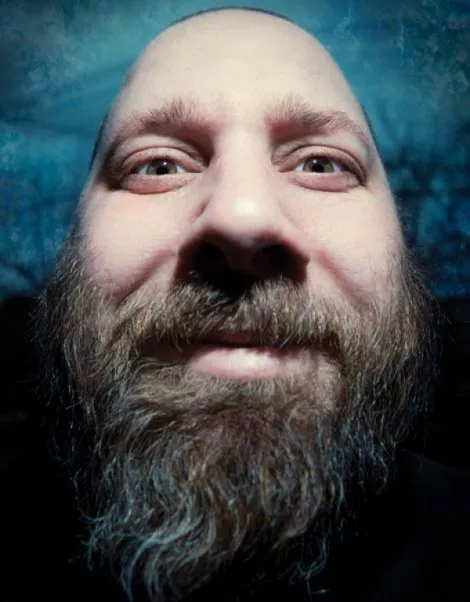 The crowd for Tuesday's sold-out
Sage Francis
show might have seen the lavish linguist's last stop in Salt Lake City.--- During the end of the set Francis said he was considering leaving the road behind him. "It's time to go home. I've got some other shit to do," Francis said. That didn't stop sonic-spitting and word sorcery, backed by L.A.-based full-band Free Moral Agents.
However, this wasn't until after a witty, punchy set by Francis' friend and fellow Strange Famous Records cohort B. Dolan. Albeit, rapping over an iPod isn't as glamorous or eye-catching as being backed by a full band, but Dolan's larger-than-life stage persona and sheer physical mass captivated and surprised the crowd. He bemused a story of his last SLC gig, playing a house party at an anarchist collective and inviting some unsuspecting Mormon neighbors into the crusty-punk dance party.
He played some tasty cuts off of 2010's Fallen House, Sunken City, like "Earth Movers," "Marvin"—an homage to the life and eventual murder of Marvin Gaye—and "Fifty Ways to Bleed Your Customer." Fallen House is Dolan's sophomore record with beats produced by ALIAS, and it might prove to be one of 2010's best underground hip-hop records. While the music bumped, Dolan's stage antics were the highlight. After a song "about Sarah Palin" Dolan stripped off his black t-shirt to reveal an Evil Knevil jumpsuit. He then proceeded with an impeccable monologue of dare-devil proportions, sought a crowd member to lie on the stage, "revved up" and jumped the foot-and-a-half span of the guy's chest as the crowd went wild. Truly hilarious. The set ended with "One Breathe Left."
Then, Sage Francis took the stage, surprising his hip-hop-craving crowd with "Three Sheets to the Wind," the surf-rock, jibbing cut off of 2010's
Li(f)e
. Most of the nearly 20-song set came off of that album, but when he diverged into old classics, the crowd pulsated, hands-waving, rapping along right in time with Francis. Such as the second song, "Sea Lion." Without the all-star casts of collaborators from
Li(f)e
, Francis still delivered with all the fervor that's made him famous, like on "Slow Man," even without Calexico—who sat in for the album version. Later, the album's "Little Houdini" was also well served.
Including KnowMore.org—a consumer protection and information website—among other things, Francis and Dolan's friendship is kindled over the commonality of witty onstage banter. Francis showed off a tie and collared shirt when de-layering from his black Strange Famous jacket, telling the crowd he dressed up for them, then retracting the statement, saying they dressed up for him. A woman in the front row proclaimed she BeDazzled her shirt just for Sage. Francis' words were like sticky, sparkly gems, especially when, without backup music, he launched into several slam poems; the success from his slamming days eventually helped launch his career as a rapper. These were the absolute highlights of the show, demonstrating Francis only needs a microphone and some ears to craft his art, carving his notch in the oak trees of cognition.
Moving on and sampling Lou Reed's "Take a Walk on the Wild Side," Francis performed "Can I Kick It?" from 2006's
Sick of Waging War.
That moved quickly into his version of "Broken Wings," which ended in a sing-along of the '80s classic by Mr. Mister of the same name, showing Francis doesn't take himself serious and leaves no musical stone unturned in his audio conquests.
As the set concluded and Francis relinquished the possibility of his last tour, he said, "I'm ending each set with my favorite songs." Then he launched into "Crackpipes" from Personal Journals and "The Best of Times" a rocked up version from Li(f)e. At the end of the song, Francis jumped into the crowd, giving and receiving hugs for his outro. If this is in fact his last jaunt, he's leaving on a high note of love from his fans and love for his craft.