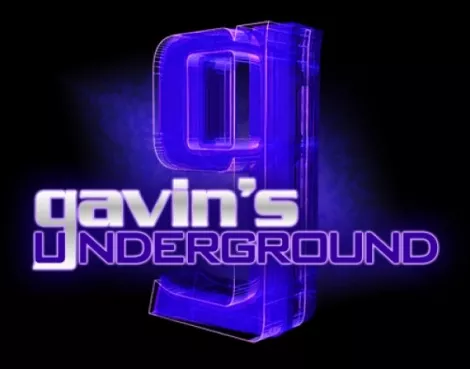 The 09-10 theatre season is pretty much finished, with a few slight exceptions here and there. Which includes Salt Lake Acting Company's yearly updated production Saturday's Voyeur (which we'll discuss later. And as different companies start to gather the talent and crews for all of next year's productions there remains one workshop still plugging away at possible future works.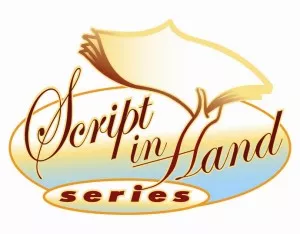 --- The Script-In-Hand series is a set of productions from "The Lab", a joint program of Plan-B Theatre/Meat & Potato Theatre, that gives playwrights and directors the opportunity to show their work through a series of free readings which include works from newcomers to seasoned veterans of Utah theatre. I got the chance to chat with two of the people participating this year. Playwright Kyle Nelson and director Jason Bowcutt, talking about their careers and experience working in The Lab (ending on June 2
nd
) along with their thoughts on local theatre. Plus a small word at the end from Jerry Rapier.
Kyle Nelson & Jason Bowcutt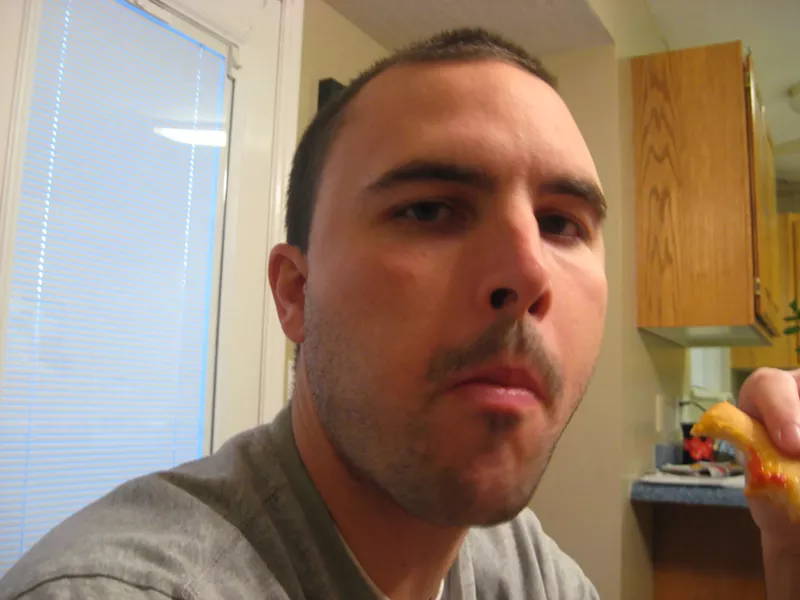 http://www.planbtheatrecompany.org/
Gavin:
Hey guys! First off, tell us a bit about yourselves.


Kyle:
I'm thirty. I've been married nine years and I have three kids. I teach English and creative writing at Lone Peak High. I live in Lehi.


Jason:
I came back to Utah in 2006 to be with my family and my Mom as we took her through a battle with cancer; unfortunately she passed away nine months later. While I was here "Dame" Anne Cullimore Decker advised me that I couldn't just be in cancer 24/7 and so she introduced me to the wonderful Margaret Hunt and the Utah Division of Arts & Museums (where I work as the Community and Performing Arts Coordinator) and my new path began. I had been living in New York since 1997, working as an actor, then founding the New York Innovative Theatre Foundation (the IT Awards) that unifies and honors Off-Off-Broadway.


Gavin:
What inspired you to take an interest in theater?


Kyle:
I loved drama class in junior high. I guess that's when it started. It was the only class that rewarded you for being loud and annoying.


Jason:
I took high school drama to have an "easy" class. The teacher gave me a monologue from the August Wilson's Fences. Just imagine a white Mormon boy performing a monologue from the Pulitzer Prize-winning play that "explores the evolving African-American experience and examines race relations, among other themes." At the end of it the class was completely still. I thought I had done something wrong and was immediately embarrassed, however the opposite was true. From that point on I was hooked on theatre. It helped me face my own truth when I came out while acting in a production of Saturday's Warrior.

Gavin:
Did either of you go to college to study theater?


Kyle:
I have an English major.


Jason:
I had a wonderful education at the University of Utah in the Actors Training Program. I was lucky to have been there under Kenneth Washington, Anne Decker and Sandra Shotwell.


Gavin:
What motivated you to apply for the Plan-B/Meat & Potato Lab and what has the experience been like?


Kyle:
I was part of a screenwriting group years ago, and I thought this would be similar. It wasn't. There has been a lot more instruction in this Lab, and I like that. I feel like I've taken a University theater class.


Jason:
When I returned to Utah in 2006, I was happy to see that the theatre scene had really grown. There is no question in my mind that Jerry and Cheryl at Plan-B are leading the charge with what theatre can look like in this city. Partnering with Tobin Atkinson and the Meat & Potato is exciting to me. And The Lab had immediate results in nurturing talented playwrights who are actually being produced! This coming season a number of local companies are producing new, local work... my state arts admin skin just tingles! As a result of The Lab I scheduled to direct next season for Pygmalion - Lisa Kron's Well - and I get to direct my friend and mentor Anne Decker... and she better be good!


Gavin:
What are your thoughts about the Script-In-Hand Series?


Kyle:
I love how simple it is. Write a script. Grab a couple actors. Get a director. No props, no stage movement. Just the words and the emotion in a small space. I like it.


Jason:
It's the perfect vehicle for putting into practice what we learned in The Lab, to test the waters.

Gavin:
Jason, tell us a bit about what its been like for you taking on the directing side?


Jason:
My training is in acting and that is what I did professionally for years. I always knew, however, that I would reach a point where I wanted more from theatre. When I began producing the IT Awards I also started directing for various OOB companies in New York and had success with it - but everything I was doing was just on instinct. I didn't have the vocabulary for directing like I did with acting. My Mom's illness halted that path. The timing of The Lab was great for me and it has given me a confidence with solid directing ideas. And I have to say I really love being on the other side of the table. It is exciting and nerve wracking in a totally new way.


Gavin:
Kyle, how has it been for you on the flipside, developing a play in The Lab to be read as part of the Script-In-Hand Series?


Kyle:
This play has been in my head for a long time. I've developed it in many different ways, in different writing exercises for the Lab and on my own. I'm excited to get the words out of my head and on stage. I'm hoping to discover if the play is any good.


Gavin:
Jason, tell us your thoughts on the piece you're directing and Kyle, tell us about the play you've written for this installment of the Script-In-Hand Series?


Kyle:
It's called The Man Who Died Laughing. It's about a sibling rivalry between two brothers. One of them has died and we're at the funeral. It's a comedy.


Jason:
I am directing John Belliston's Two Gods Walk Into A Bar. I am having a great time with the script. I have really wonderful actors that I am looking forward to working with who I think will eat this play up (in a good way) - I'm looking forward to being in the room with them all and digging in.

Gavin:
How does an audience affect a reading for you both?


Kyle:
If it's a comedy, they better laugh when they're supposed to. I pay attention to the audience's reaction. I usually have a lot of humor in my plays, and when the audience is awkwardly silent, I know my play needs work. I have this phobia of boring people (not people who are boring, but boring other people) and I try to be perceptive of this whenever I hear my work read aloud.


Jason:
The audience is crucial to understanding if your intentions with a play are working. Just the experience of being with a group of people, watching the play you have worked on, tells you so much. There is a give-and-take relationship that happens with an audience that is vital to theatre, otherwise there would never be any point to producing anything. What is good about the Script-In-Hand Series is that the audience actually provides feedback on the play. The last S-I-H audience got into a good debate which is, in my opinion, exactly what you want.


Gavin:
Moving to state-wide stuff, what are your thoughts on local theater, both good and bad?


Kyle:
Um. I live in Lehi. I have three kids. I don't get out much.


Jason:
Recently I worked on the Mountain West Arts Conference and we brought Ben Cameron from the Doris Duke Foundation out to be our keynote speaker. From his address: "The crisis we face as artists and organizations is not financial. The crisis we face is one of urgency and relevance: the financial merely redefines the resources we bring to bear." This really says a lot to me in regard to Utah theatre. Every company has to have a very clear idea of who they are, how they are different from other companies, what they provide that no one else does - how they are vital. If companies can't offer very strong answers to these questions then they need to take a long, hard look at themselves and ask if they should continue.


Gavin:
Is there anything you believe could be done to improve it?


Jason:
Utah has had a huge increase in non-profit arts organizations - especially theatre companies - over the last few years, more so than audiences can provide for. It's good that the art form is growing. However, there is a danger in over-saturating our communities with unfocused companies. Theatres need to create new models and not assume what has worked in the past will sustain them indefinitely.

Kyle:

More babysitters? Cheaper parking.



Gavin:
What's your take on the recent push to bring "Broadway to Utah"?


Kyle:
They're bringing Broadway to Utah? That's great! ...But really, isn't part of the allure of Broadway the money that goes into the productions? It seems like our version would be a poor man's imitation. We should just have inexpensive productions with strong stories. Leave the exorbitant stuff to New York.


Jason:
To quote Ben Cameron's speech once again: "If you recognized yourself in the struggles, I commend to you two very different thinkers: Abraham Lincoln, who in his inaugural address said, 'The dogmas of the quiet past are inadequate to the stormy present. As our case is new, so must we think anew, and act anew.' And Wayne Gretzky — and when was the last time you heard Abraham Lincoln paired with Wayne Gretzky — who, in a response to a question asking him to explain his greatness replied simply, I skate to where the puck will be.' How do we in the arts skate to where the puck will be?"


Gavin:
What can we expect from you both over the rest of the year?


Kyle:
I hope to stay connected with Plan-B and Meat & Potato, submitting my work to them. I have a screenplay that's dying to get submitted somewhere. I'm teaching four creative writing classes next year. I don't think I'll be having any more kids. That's about it.


Jason:
I have reached a very comfortable place in my life where I no longer feel like theatre's "bitch" - I don't have to do it to survive either financially or personally. This provides me with the freedom to find projects that truly speak to me and then approach companies with those projects. That is exactly what I did with Pygmalion and Well... which by the way will be performing in February-March of 2011 at the Rose Wagner.


Gavin:
Aside from the obvious, is there anything you'd like to promote or plug?


Kyle:
We all should spend less time on Facebook.


Jason:
I hope, and would love, to stay connected to Plan-B and Meat & Potato in whatever capacity that is possible. I have real respect for both companies and feel that there is a lot for me to still learn. I look forward to that growth.


Jerry Rapier:
Unfortunately, there are no seats available for the Script-In-Hand Series readings on June 2. Plan now to attend the free reading of Larry Kramer's The Normal Heart on August 14 - a celebration of Plan-B's 20th Anniversary and Utah AIDS Foundation's 25th Anniversary. Details on our website, click on "Free Events" where you can also find more information on next season's Script-In-Hand Series.