Today we ask a simple question to any member involved with the local film community, whether you be an aspiring director or a lonely A.P. If you weren't in any way, shape or form taking part in or participating in the 48 Hour Film Project this weekend (and you're not working on another film during this period that would have taken up your time) ...what exactly are you doing with your film career?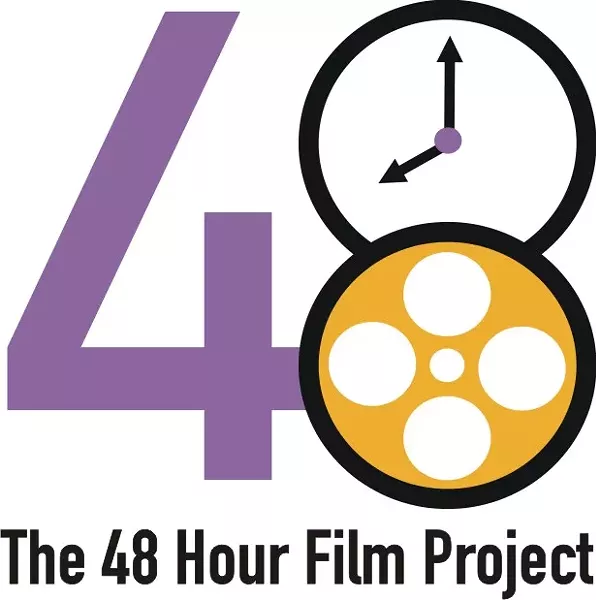 --- With the largest gathering of teams to register in the Salt Lake City competition since it started becoming a fixture here a five years ago, 48 Hour Film kicked off with a flurry of over fifty directors picking out their genres and patiently awaiting their pre-determined guidelines, only to quickly run home to write, plan, film, edit, score and throw in any other additions they needed over the course of two days. All in hopes of winning the overall competition with their short seven minute film. If you'd like to see what came from this creative chaos, all the films that were finally turned in will be shown Tuesday and Wednesday evening at the Broadway Theater in two groups, each starting at 6:30PM and 9PM. But before all that happens I got a chance to sit down and chat with this year's leading producer for SLC, Brian Higgins, just hours before the competition kicked off on Friday night. Taking about his career and involvement over the years with 48FF, plus his thoughts on last year's competition and his take on our local film community. Along with some pictures of prior group events and the kickoff.

Brian Higgins (far left)


http://www.48hourfilm.com/saltlakecity/

Gavin: Hey Brian. First off, tell us a little bit about yourself.

Brian: I'm Brian Higgins, I'm originally from Northern Ireland, I've been in the states for seven years now. I've always been fascinated by film with a passion and have always been excited by it and want to try to make some money out of it.

Gavin: What got you interested in film, and what were some of your early influences?

Brian: In my generation growing up we didn't have DVD's and 24-hour cable, we had two channels which were BBC and ITV. And I'd have to grab the TV Guide and look down for when these films were going to be on because I had a fascination with cult cinema. I loved the old Hammer films by Christopher Lee, and those would start coming on at 2AM when they changed to 24-hour telecasts. Set my alarm and get some milk and Jammie Dodgers and watch all night. At that age I wasn't aware of how films were made, I thought these people really lives and had continuous dialog between them. I always knew I was doing something wrong but it was my special time because everyone else was in bed. And I feel sorry for the children today because everything is so accessible to them, they can watch a DVD over and over again, but if I wanted to watch "The Wicker Man" I'd maybe get to see it once every three years when it just happened to come on. It was a good experience and that's how I got interested in film and it became my passion whereas now its so accessible and its not as exciting.


Gavin: Did you seek out any college for film?

Brian: Not through film. Again, Northern Ireland, if I decided I wanted to go to film school I would have got clipped around the ear. Because you had to learn a trade, there was no film industry in Ireland. You've maybe got Kenneth Branagh or Liam Neeson where you can say "yes, they made it!" Where as in America you have a lot more where its an industry qualified job to go into. So the way I started was through 3D animation and stop-motion, practicing with my Star Wars figures. Because I wanted to start my own film studio but no one was interested, whereas these days you stick an ad on Craigslist and get a whole film crew right away. So being self-taught like that I'm under the influence that you can either go to film school and pay $100,000 for it, or you can take that money and make a film with it. A film school can teach you how to use a camera and the understandings of how to make a film, but it can't teach you talent. To come up with a creative eye and a story, which is what you need, so I've always been under that school of thought to budget a film and use that as your calling card to get into studios.

Gavin: How has it been for you producing your own films over the years, and entering festivals yourself with your own works?

Brian: I've actually done pretty well with festivals, I've never broken into the big festival circuit like Sundance and the L.A. Film Festival. I sort of directed myself to the smaller independent film festivals because that's where I feel my stuff will mostly get a better audience. You've got the Boston Underground Festival which is nice not just for all the films being underground but all the theaters are as well. I just try to make what I'm interested in, my genres are across the board as I've done comedies, dramas, documentaries... just whatever I'm interested in at the time. But the problem is that I come up with so many different ideas that if I'm still working on one, I'm bored with it by then and mostly don't finish things because I want to get onto the next thing.


Gavin: How exactly did you start working your way into set and prop design?

Brian: I'm an engineer by trade and just had the skills to build things. It was mostly spaceships and things like that. Just had the tools of the trade to make things like that.

Gavin: You currently are the owner of Quiet Designs. What does your company do and what was it like for you setting it up?

Brian: Well along with most people I lost my job due to the recession two years ago and I've been struggling to get a job with no success, so I thought I might as well try and see where my skill set is and what I can do to maintain my own life the way I want to lead it. So I started Quiet Design which is an architectural element company. And really what I do is I come in when there's a bid situation for businesses and corporations and I'll go in and redesign their interior space strategically so it will enhance their productivity and efficiency without knowing it has been specifically designed so its not so in your face that the corporation is trying to change their ways.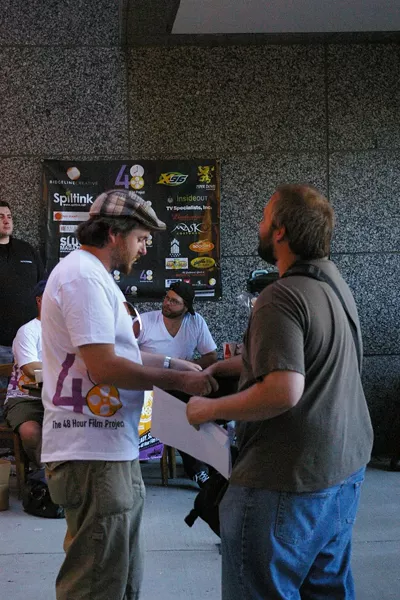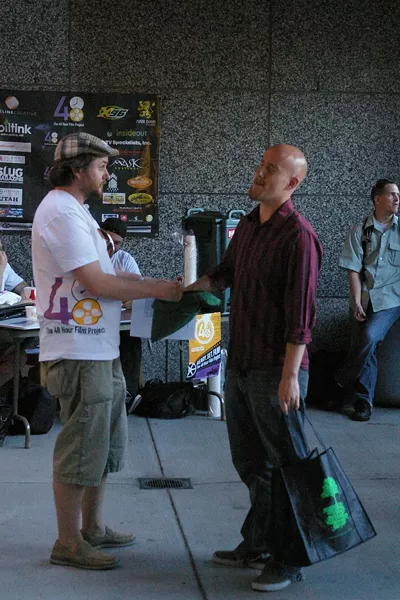 Gavin: For those who may not know, tell us about the 48 Hour Film Project.

Brian: The festival is in its tenth year, it was started back in D.C. by Mark Ruppert and Liz Langston who just decided without making a film before that they'd like to make one, so they bought one and made it over 48 hours. Then it started growing with their friends and into different cities. And I came across it about seven years ago in Boston by getting a crew together, and ended up taking the Best Graphics award and Audience Choice that year. So then I was hooked from there because the beauty is you have a film that gets screened, and a lot of people can't say that about their work as they make one that sits on the shelf. But here you make a film in two days and screened a few days later so the excitement is still there. So I've participated since then whether it be a large or small group, sometimes by myself. One year I did it animated and that was the worst mistake of my life, never do it again. But you register your team, we have 54 teams this year which is the largest Salt Lake has ever seen, they come to the Broadway at 6PM and pick a genre out of the hat. Then at 7PM I open the envelope that gives you a character name, a line of dialog and a prop, and then you have 48 hours to make a film based off those elements. If you don't want the genre you picked, which is mostly Romance, you can take the wild card which is more specific like Silent Film, Doppelganger, Time Travel, Musical Western. But I think that's interesting too because I know teams pick that because it is more specific and they know exactly what to do. If you win the whole project you get to go against the best of every city in America at Filmapalooza. The people who won last tear never made a film before and they picked a wild card, so it goes to show you you can be amateur or a hobbyist, but if you make an entertaining film... the skies the limit.

Gavin: How did you end up being approached to produce the Utah version of the festival, and what made you decide to take up the position?

Brian: Its been in Salt Lake for four years and hasn't really taken off here yet due to production troubles. The head office knew that I moved here and asked if I would take over since I've sent he model of how it can be run pretty well. So that's how I got involved.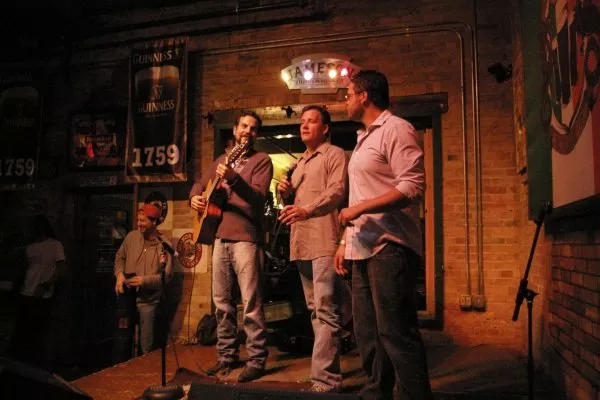 Gavin: What's the process like for staff behind the scenes from set up to judging to showcasing, and all points along the way?

Brian: One thing I've learned is just to be nice to people. If you're nice they'll be nice in return and you'll get better results. I think my accent has helped me a lot because people are interested to talk to me. But its a lot of emails and phone calls just to get it running, I think next year will be easier because the success of this year it will require only one email to each sponsor. But its been a lot of education sitting down with people and saying the same thing over and over, but really this is when the work really starts. I'm on call now for 48 hours to answer questions from the filmmakers, but when the films are submitted on Sunday night that's when my 48 hours happens because I have to edit the tapes down for the screeners, do test screenings so that when I press play on Tuesday night at 6:30, the thing actually plays. Nothing worse than having a blank screen or have the sound out. That's my one fear, but I think I got enough set in place and have run it well at this stage that the audience would give me the benefit of the doubt as we fix it and move on. Its all about community and putting on a good show for people. But my main production team has been myself and a guy named Jack Diamond who has really been helpful just to take part of the burden off myself.

Gavin: Last year the festival was moved to Sandy, but this year it will be downtown at the Broadway Theater. What was up with the move last year, and why the return this year?

Brian: The reason it was moved to the Megaplex in South Jordan was to try to get more people from Utah County to enter... that didn't work. All that happened was that it made a lot of trouble for the producers. People had to travel to get down there and when you look at Utah most of the creative people are going to be around the University and downtown Salt Lake. So there was a good few teams who were late. There was one guy I remember who came in disheveled from missing the deadline and got a speeding ticket from the police. They pulled him over and he was gonna be on time, but because his eyes were all red and slurring his speech they thought he'd been drinking. He had to do all the sobriety tests and still didn't believe him, and sadly we can't bend the rules for anyone. Not to mention problems with the screenings last year with the audio because the Megaplex wouldn't let us in because they were locked, one projectionist walking around doing all the different films. Plus its a corporation where you have to talk to six different people before you can get to someone and it all falls on the producer to deal with it. The Megaplex were real responsive and wanted to do it again this year, but as a producer under new management I want to promote local so that's why I brought it back to The Broadway. To me film is about independent stuff and I don't appreciate blockbusters. Yes I'll watch them but I don't like megaplexes or how they're run. I wanna support Broadway because that's where I watch films and also they'll support me, they're excited that I'm there and bent over backwards to promote it. I know if there's trouble with the screening they'll stop it. They're giving me test screenings to test it and see if it will run fine, I could just imaging the answer from Megaplex to run a screening by myself. And I know that the filmmakers and teams are in this area so it helps them too. Its all about the local businesses


Gavin: You'll also be having a "Best Of" party. Tell us the details behind that and how people can attend.

Brian: The "Best Of" is on the 30th of June, the following Wednesday after the initial screenings. Its going to be at The Organ Loft on 33rd South, opposite the Century 16. Its an original silent movie theater from 1943. They do old silent pictures with an old Wurlitzer piano along with it when they played "Nosferatu" in 3D on Halloween. I thought it was a great place. Its not an amazing theater but the atmosphere is conducive to a showing. We'll have the piano playing along with food and drink from 6:30-7:30. We'll have the best-of screening followed by the awards, I have proper awards made this year, along with $3,500 in prizes from doners which we're keeping secret for now and create a bit of mystique. The after that we'll have the open bar and everyone can pat each other on the back. Tickets are limited for that.

Gavin: Going local for a bit, what's your opinion of the local film scene, both good and bad?

Brian: I find that there's a great creative melting pot in Salt Lake and Utah across the board, and I find that I've been more successful here in auditions and people being more open to allowing me to be on their set and join different films and production companies. Whereas other places have been more closed and aren't interested in helping you move on. I think it great with the Salt Lake Film Center and the Film Society, and then obviously we've got Sundance and Slamdance. So it is a great mecca for independent film here. The downside to that is that everyone thinks they're a producer or a director. If you've seen the film "Gentlemen Broncos" its very much like that where a guy will say "I've produced over fifty films" with their VHS camera in the background. But you know at least they're out there and making stuff, you don't need the equipment you just need the passion and the creativity and the drive to get out and make a film.

Gavin:
Is there anything you think could be done to make it bigger or better?
Brian:
I think just keep plugging away and get your stuff shown, do more festivals and get out to more premiere screenings. You can rent a church hall and stick up a banner and get your film seen. But... just be open to the creativity that others can offer you.
Gavin:
Are there any local directors you feel are at the top of their game?
Brian:
The one that comes to mind is James Cawley with Ridgeline Creative. What really caught my with him is, you go to all these meeting and see all these people and get all these friend requests on Facebook. And you confirm anyway because you never know when you'll meet him. And what I was most interested with his is that he posts all tutorials of every film he makes. And as he's going through the settings and special effects he'll post tutorials about particular shots and scenes. And when I talk to him about it he says that he wishes when he was starting out that someone was doing that for him. And I think that's great that he's being responsive and in the age of the internet where everything should be free, he's allotting his trade secrets to be out there for people to watch. He just made a World War II film called "Reue" where I was First AD on that and was just amazed by his process. By being on set and seeing what was on set and the cameras being used as well as his professionalism, and then seeing the finished piece... just to see that he's got one of the greatest eyes I've seen so far and I really think he's one of the next big things.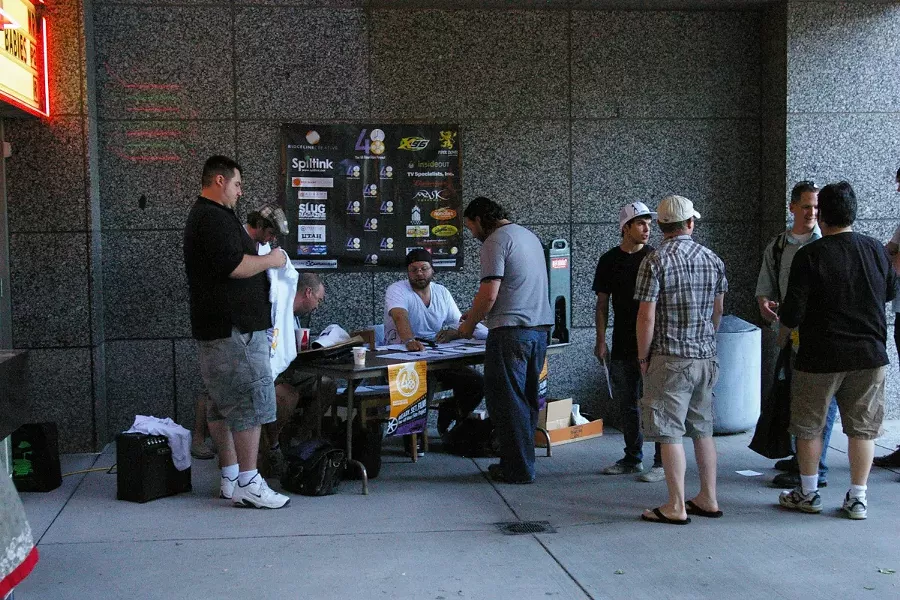 Gavin:
What's your take on other local film festivals like Tower's Open Screen Night, Fear No Film and the Salt Lake City Film Festival?


Brian:
I think that the Open Screen is good, I think there is call for it to be monthly rather than every three because people are still making films and I'd think they'd get enough submissions. I think its a good concept and nice that you do the ballot. In fact one of my films won the Audience Award at the last one, and we submitted late so we weren't on the ballot but people wrote our name in for that award. But that's a way for you stuff to get screened and people see it. That's interesting I think. Fear No Film at the Arts festival is good because it does show that its across the board with no censorship and it promotes local. I think Topher Horman at the Film Center is a great guy to be able to do that and he's willing to help if any filmmaker needs a hand. If you walk into the Center they'll put you in the right direction. Its good to see the Salt Lake City Film Festival, second year this year, I attended last year and it was good to see "Best Worse Movie". Again that was all local guys and they did a great Q&A. I love those and its great if the filmmakers are there. And then also the Salty Horror Film Festival coming up is something I think Salt Lake has been crying out for, a nice horror festival to get away from censorship and show that its good fun. Everyone loves a good horror film. We'll see how that all pans out since there's so much local talent and special guests. The Foursite Film Festival that was last week, but I don't think they do a very good job of promoting themselves, and obviously being in Ogden isn't very centralized here for most.
Gavin:
What can we expect from yourself over the rest of the year?


Brian: I have a little film festival that I've done for a couple of years and got the idea from Bobcat Goldthwait. He was down on his luck and all depressed, couldn't get a role or any gigs and he had lunch with a producer who bought him a sandwich and then gave Bobcat the receipt and said "Here you go, now you owe me a film and this is the budget." And it was $7.33. What he did was he got old home movies of him as a child and did a commentary track as if it was a real film and he was a child star, talked about stunt children who died. And that was screened at Fear No Film last year and that's sorta where I got the idea. So I meet people for lunch or coffee under the pretense that I'm meeting them, and then I pay for the meal and say "Now you owe me a film for this and here's your budget." I'm hoping to get Brewvies in September after the summer, and all these films are the price of a sandwich. But that has to include your tapes and whatnot and then screen all those at Brewvies as a festival. Everyone can make a film these days with the camera on their phone, and that's what I'm looking at to promote the options. When I screen these the slates will tel the date and the lunch and the budget followed by the film. Along with that, Salty Horror, Slamdance, I've made a big splash with 48 Hour here and look to keep moving on with my passion.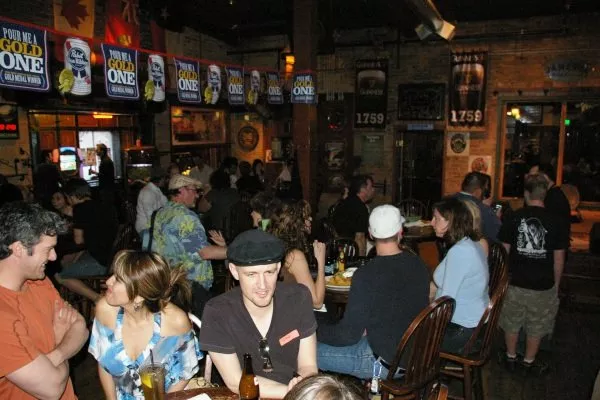 Gavin: Aside the obvious, is there anything you'd like to plug or promote?

Brian: Just 48 Hour Film and Salty Horror. And also my production company, SLIP. Salt Lake Independent Productions. We run an 8-week film school which is like 48 Hour over eight weeks. If you've never made a film before, come chat with us, we're all industry professionals, and we set it up to make more films. At the start we all come with a pitch and then we vote and over the course we write it, pre-production, film it and at the end we have a film.