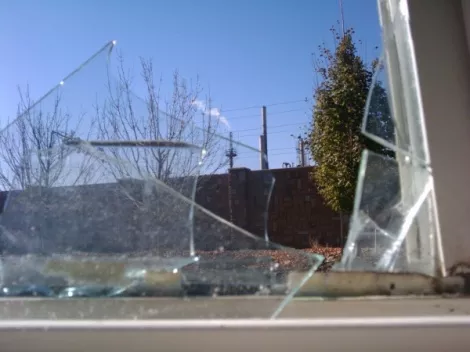 Silver Eagle Refinery this week received a $1 million fine from state safety regulators, a fine five times greater than the combined total of all the fines for safety violations assessed against all of Utah's oil refineries over the last decade.---

The five refineries combined paid $174,360 in fines for 106 serious safety violations between 2000-2010, according to Utah Occupational Safety and Health records.

Silver Eagle was assessed the $1 million fine for an explosion Nov. 4, 2009, that damaged dozens of homes, an unnatural disaster I investigated in my January cover story, Utah's Unstable Oil Refineries. For that story, I compiled explosion and fire data from the refineries and cross-referenced that with safety violation fines. No one in Utah news media had done such an analysis previously despite a slew of fires, explosions and injured workers during that time. The results showed that in the first five years of the decade, UOSH regularily assessed fines against the refineries (n=13) and significant fires and explosions were infrequent (n=2); but during the last five years of the decade, fines against the refineries were rare (n=2) and significant fires and explosions were common (n=13). I don't have the resources to prove that one thing caused the other, but draw your own conclusions.

Also, consider this: staffing levels for UOSH were calculated in 1985 based on worker population at that time and UOSH has not received funding for any more than 19 inspectors since then, despite the state's population growing by more than 1 million residents. Additionally, UOSH does not have a single engineer on staff. You may not need an engineering degree to tell construction workers to put on hard hats, but I think you'd need more expertise than a B.S. in engineering to properly inspect the safety of a highly technical oil refinery. Wouldn't you?

Some assessment of the pain threshold of these fines also seems appropriate. You think a company like Chevron, with a global market cap over $145 billion, really cares all that much when UOSH fines then $3,850? That can't hurt much, but that didn't stop Chevron in 2000 from negotiating that fine so that they only paid $2,075.

That's why Silver Eagle's $1-million fine isn't final. Work places assessed fines for safety violations by UOSH can usually knock off a good portion of their total in administrative hearings. For another example, in 2002, the then Phillips 66 refinery--sold to Holly in 2003--was assessed a $9,450 fine for nine serious violations and four others, but paid only $2,000 after negotiating a settlement.
This may suggest that UOSH has found its muscle against the local oil industry. Silver Eagle paid just $1,400 in fines for two serious safety violations and three other violations discovered after a January 12, 2009, explosion that injured four workers. Four workers injured. $1,400.

Stay tuned to see how much Silver Eagle actually ends up paying for its much larger Nov. 4 explosion. The safe bet is that Silver Eagle will pay less than $1 million, but maybe I'll be surprised.
Update 6-23-10 12:13 p.m.: In a recent poll, 85 percent of Americans said workplace safety is "very important," which was higher than family and maternity leave, minimum wage, sick leave, overtime pay, maximum hour limits and the right to join a union (more).