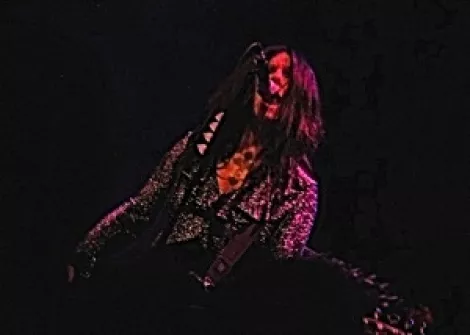 Tuesday night, I had the opportunity to photograph the Concrete Blonde concert at The Depot.---
Having never been to The Depot before, and never having heard the band, I did my research. I looked at pictures of the venue. I listened to their songs. I watched how they performed on Letterman a decade or so ago. And after all that research, I learned a few things.
The band was as awesome as I had expected. I'm on Amazon right now ordering CDs. There's just something about rock music. There was long hair and mohawks everywhere, as well as middle-agers—it was for sure a motley crew of peops. Johnette Napolitano is amazing to watch, very alive when she plays. I also very much enjoyed Jim Bianco, the opening act. He has a goofy stage presence that makes him fun to watch and interact with during his show, while also having brilliant lyrics that make you want to be in his private club.
I also learned that no matter how well you prepare, red and blue light effects just suck for photos. (I kind of already knew that, though, but hey, learning is about repetition). I learned that stage managers, no matter how necessary or good, are always looked down upon, and that nobody, not even publicists or those wanting publicity, really like photographers. I don't remember being pushed around like that by somebody since I was 11 years old. So, a shout-out to the stage manager guy, who was almost as green as I was, who was trying to deal with a finicky band and a pack of restless photographers.
The band was great, the venue wasn't too packed, and I managed to catch the last TRAX home. A good night.