This morning I awoke to a letter in my generic "hate mail" inbox to find, what I can best describe as, pandering rebuttal. --- Nearly two months ago I made fun of the new radio station 104.7 The Point for being as generic and tired as the last... oh, let's say every radio station to come out over the past ten years. (For full disclosure, I worked at one of those generic stations for a time, Channel 105.7. Don't remember it? That's okay, neither does Clear Channel.) The letter, of course, came from a randomized email account with a fake name attached. Good call from the anonymous Millcreek Broadcasting employee. The letter itself almost reads word-for-word from their press release about what an innovative and progressive station The Point is, so we'll skip over the pandering and get to the rebuttal.


The employee basically calls me to the carpet saying that I shouldn't be so judgmental after one day of listening. And that the format they've chosen is being selected by a hard working staff who have "researched local trends" and have figured out what the audience wants to hear. Insisting that a "musically cultured group" are behind all the selections and they're doing their best to provide us with what we want. And finish up their plea to me by saying that, and I quote, "a day's worth of listening does not justify a bad mark." …I've already mailed him/her back, but in the interest of humor I'll share part of it with you. They're right. A day worth of listening wasn't enough… I only needed ten hours. A full day would have made me stick a knife in my ear from hearing Matchbox 20's "3AM" for the fourteenth time. Ten hours was all I needed to recognize the time signature of the automation. The same Shake-N-Bake format you can find on ZRock, My99.5, Movin' 100.7, JackFM, 101.9 GenX, TheMix and a number of other local stations who mostly or entirely follow the no-DJ format.


I could go on but that's not the point of this post. I can understand an employee coming to the defense of their 9-5 gig, mainly because if it all went under they'd be looking for a new one. But I would have had a lot more respect for the author if they'd simply written "Our owners made us do it, we have no real control, please give us a break." At least that would have been the truth. As our own localized talent are eaten alive by automation, and thrifty management who just want to sell the airtime plug whatever they can into the computer, the quality of music we're exposed to on a daily basis has sunk so low that no effort is being made to even challenge the listenership. It used to be that a DJ would pick the selection, or at least a small degree of the selection, and expose you to something you've never heard before. But now requests can't even get airplay unless what you want just happens to be in the system. If you want to listen to any musician you can find nearly anything you want on YouTube as a video, or if you're craving something new there's about a hundred different websites offering samples of random indie. But as far as the local dial goes, with the exception of a few shows on community radio, no single station is making a genuine effort to bring about new music that hasn't been pre-approved by a major label.


Which brings about my plea to any and all businesses, organizations, or hell, even other broadcasting companies in the state. At this point I don't care who does it as long as it happens: We need an All-Indie radio station, and we need an All-Localized radio station.


The reality of Utah radio is that no matter how much we beg and plead, no single station or ownership will flip its format or take a chance on either of these. As much as we'd like to see X96 or KBER or even ZHT throw everything they play in the garbage and start from scratch, they won't. They're locked in with whatever their doing for at least the next decade, and at best we'll get either a single song once every three hours, or a late-night Sunday show that won't go past two hours. That's not convenience or exposure, that's a dead shift. KRCL and UtahFM do what they can, but they cater to a wider audience with various tastes and can't choose one of these formats as a primary, so they're stuck with hosted shows at various times. The only alternative left in terrestrial radio is for someone to start a brand new station with one of these formats from the start, with no deviation or fallback format to guide them.
The national pool of Indie music has enough new material being released to where we have several new songs a week, and I know for a fact that so far we've had over 70 new releases in Utah alone since January (for just some examples, click here, here, here, here or here). Public interest is there for both, sales at shops and concert attendance can back that up, advertising would be near guaranteed. All that's left would be to find talent who know what they're talking about to guide listeners through it all. I know there's more to it than just that, but its nothing that can't be worked out. Any broadcaster who tries to argue otherwise, I say to you this: If you have the resources to put quantity on the air, you have the resources to put quality on as well.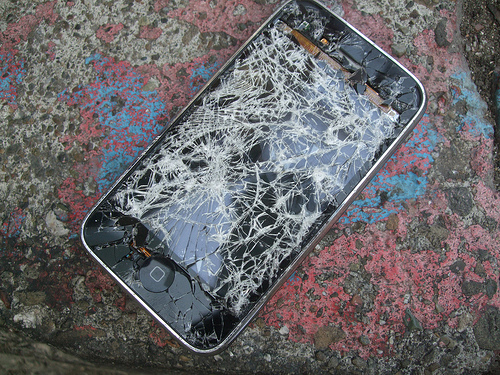 That's it. That's my simple plea. Someone, anyone, in this godforsaken shitpile of regurgitated repetitive automated music… DO SOMETHING DIFFERENT!