DONATE
Support the Free Press.
Facts matter. Truth matters. Journalism matters.
Salt Lake City Weekly has been Utah's source of independent news and in-depth journalism since 1984.
Donate today to ensure the legacy continues.

Local Releases: Spy Hop, Cavedoll, The StranGerz & A Comp
After last week with absolutely no release shows we have three and a little something extra for you over the course of the week. --- And we'll start with the extra as a brand new cassette release makes its way around the city. That's right, you heard me, cassette tape. A localized compilation album put to reel and released by the brand spanking new CHTHONIC Records entitled: I Think I Might Be Autistic. It includes exclusive works from 1h86335, Joe Brook, Ed Grey & Coyote Blood, Egg & Dart, dBpm, Ed Rooney, Gladhands, Feel Free, L. Eugene Methe and more. You can click on over to their website and pick it up for $5, or look around local shops starting today for a copy.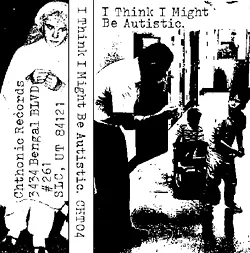 Then this Saturday sees two releases in a night, first up at The Urban Lounge is the latest from hip-hop group The StranGerz. The three man crew have been running all around SLC for the past two years and have earned their rep, even playing a badass show at Saltair last year. The group put out a mixtape of songs they were working on back in March, then dove straight into the studio to put a fine polish on all their work. The end result: H.O.O.D. The tracks they've put out so far are pretty good, they even got a mix with the piano track from Van Halen's "Right Now" that sounds near anthem-ish. Helping them with their release will be Mr. Beny Records, Calutron, Mike Skilz, Lost Tribe and DJ Seany Boy. Just $5 starting at 10PM.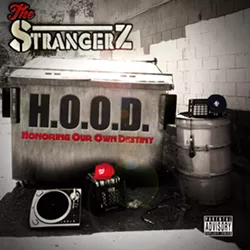 Meanwhile over on State Street that same night sees the long awaited new release from Cavedoll! Its been an interesting couple of years for the group since the release of 2008's No Vertigo. One of the more frequent venue visitors and requested acts, broke up after playing SXSW in 2009. The then six-piece group all went to do different projects, but it was early January that rumblings of a harder-rock Cavedoll with a new lineup were coming back. Aside Camden Chamberlain, only Allison Martin returned from the last incarnation, bringing in a new rhythm section and guest performers on horns. After some live shows and fine tweaking, the group took half a page from Radiohead asking for donations of any kind to produce the record, and in return those people would receive a copy for what they put in. (Read more on that in this week's issue)%uFFFD An Enjoyable Tale… is far different than most of the band's catalog, invoking feeling and emotions since the last release. Definitely an album to snag, which you can do so at Bar Deluxe. Playing along with them will be Sex On The Run and Long Distance Operator. Should be $5 at 8PM.
And then finally this coming Wednesday the 21st, Kilby Court plays host to a double-release show from Spy Hop Records. In celebration for the end of their classes, a concert is being held for those involved with Musicology and SHR at Spy Hop, with the public invited of course. The show will be seeing performances and releases from two of their artists. The band The Direction with their full-length From VII & IV, and solo performer Idyll Rigamarole with her album …all of life is a foreign country… Performing along side them will be fellow Spy Hop-ers Eliza Shearon, Malevolent MC, Sam Burton and Joel Brown. Show kicks off at 6PM for just $5, with copies available.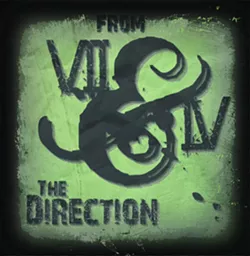 Head out, love music, buy local!