Picture this: four days, 50 bands, perfect weather, red rock, turquoise water, sandy beaches, and bikini-clad babes. All these elements combined magically to make last week's Powellapalooza, the first annual music festival held at Lake Powell, a raging success.---
For an event that was virtually last minute and the first of its kind, Powellapalooza was surprisingly well put together and well attended. The city of Page was filled to capacity as early as Thursday. Hotels, house boats and camp grounds were overflowing with people ready to end summer in rowdy spring break fashion. The festival not only boasted eight stages for live music (two of which were fittingly house boats) but also other delights such as hot air balloon rides, ATV rides, fireworks, art exhibits, boating, and a wakeboarding competition. Quasi-reliable free shuttles transported concert goers from lake to stage to exhibit on every hour.
Regional and national musical talent performed, including the retro Loverboy, Del the Funky Homosapien, The Mother Hips, and CWMA winners Spell Talk. Colorado natives Pretty Lights played an electric set in the main amphitheater on Friday night that was a highlight of the event. In honor of their namesake, their performance was augmented by a colorful light show that could only be described as a raver's wet dream and inspired the crowd to dance and wave their glow sticks and glow-in-the dark lightsabers with wild abandon.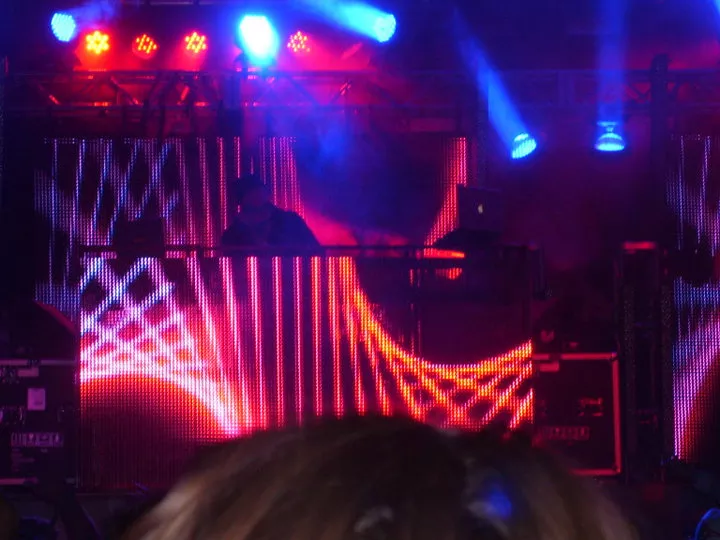 Saturday was a great day for local bands King Niko and Long Distance Operator who both rocked the house boat and made big waves, both literally and metaphorically speaking. The bands took turns jamming on the upper deck while friends and fans partied it up on and off the boat.
Water, alcohol and food were abundant, and so was the sun. The lead singer of King Niko, Ransom Wydner, said of the heat factor, "The main stages were absolutely badass at night but turned into unrelenting heatstroke machines in the day time. We played Sunday afternoon on the Temple of Boom, and it was pretty brutal--the sun mercilessly beat down on our crowd. A little more shade would have been nice." While many concert goers may have left Powellapalooza on Sunday afternoon with painful sunburns, sandy towels, and ringing ears, they left with the intent to return next year for more great music and adventure.