With fall coming in we're starting to see the fashion community pick up pace, not even for the fact that winter is due, but to get a head start on Spring of 2011. Casual day, evening wear, and even early swimsuits, several of our local designers are spending long nights this month in preparation for a number of shows across the country to show off the latest additions to their respective catalogs. But on a local level, one of those events is just a few short weeks away, and its already gained enough buzz this year to make it a must attend.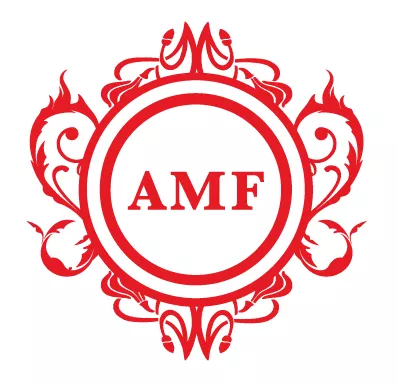 --- Art Meets Fashion will be taking over the Salt Lake Art Center on October 16th, bringing together seven local fashion designers, along with dance groups and musicians, to bring you an evening of entertainment featuring new spring lines, all for benefit as the proceeds will go toward both the Art Center and the Human Rights Campaign. For this interview we talk talk to Anne and Heidi, the two women behind (a)perture Marketing & Gallery, who are currently organizing the event. Chatting about their careers and business, as well as the event itself, and some thoughts on the local scene.

Heidi Gress & Anne Cummings-Anderson


http://www.aperturemktg.com/

Gavin: Hello Anne and Heidi! First off, tell us a little bit about yourselves.

Anne: I'm a transplant to Utah, having moved from Birmingham, England at the age of seventeen. I live in Salt Lake City with five 4-legged beasts and one 2-legged husband. I am passionate about many things and seek new experiences that enrich my life. I'm a bit of a book worm (naturally, I was an English Lit major) and my family, photography, work and friends are the essential parts of my life.

Heidi: I grew up in Park City, then studied film at Chapman University in California and University of London. I worked in L.A. in the "industry" for a number of years before moving into publishing, which eventually brought me back to Salt Lake. I have a passion for European Cinema, photography and fashion. You can catch me at many different events throughout the city as I love the growing alternative culture of Salt Lake.


Gavin: How did you both take an interest in artwork and who are some of your favorite artists?

Anne: Although drawn to many art forms, I discovered a particular interest in film (photography) as a teenager and was drawn to the process involved in composing and creating an image to developing that image in the darkroom. I enjoy the meditative aspect that the darkroom provides. There is nothing quite like watching an image develop in the darkroom. Naturally, some of my favorite artists are photographers and include masters of socially conscious documentation; Paul Strand, Sebastia Salgado, Henri Cartier-Bresson. I'm also enjoying the profoundly moving work, Grace Before Dying by Lori Waselchuk.

Heidi: My father was a photographer when we were younger, so I grew up around the smell of the darkroom. It wasn't until I was studying in London that I really explored that passion. I was given a Nikon F by my father for the trip and never looked back. My favorite artists vary in genres. I love installation artists Olafur Eliasson, Sylvie Fleury; fashion designer Alexander McQueen; Photographer Diane Arbus; filmmaker Frederico Fellini; and graffiti artist Banksy.

Gavin: When and how did the two of you officially meet up and become friends?

Anne: We met while working together at Salt Lake Magazine several years ago. At that time, I had just left my previous studio and was looking for a new gallery space. After discovering Heidi shared a passion for photography, we decided to go in on a space together.


(Photo credit: Ryan Muirhead)

Gavin: Where did the idea come from to start up a marketing firm along with an art gallery? And how did you come across the name (a)perture?

Heidi: The idea for a marketing firm came from the desire to offer strategic and creative marketing services without the big agency mark up. Our collaborative approach brings two different skill sets together that compliment each other when offering creative solutions for PR, branding, direct to consumer campaign development and event production. (a)perture naturally became our choice because of our photography backgrounds.

Gavin: How was it for you striking out on your own after being a part of publishing businesses for so long?

Anne: It was a natural transition for both of us, having acquired extensive media and publishing experience over the years. Understanding the intricacies of publishing and content development is a valuable tool when seeking PR for clients.

Heidi: This is my second business venture, so it is a natural transition. Owning a publication in Los Angeles and spearheading the creative direction, has given me the ability to form a strategic creative approach to all campaigns and projects.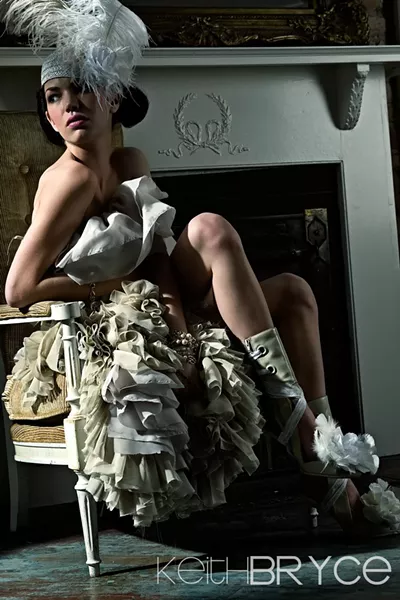 Gavin: For the gallery, part of the artist submission process is to include a charity of their choosing. How did that idea come about, and how have the artists responded to it? What was it like for you incorporating the two and presenting it not only as a business but a service to artists?

Anne: In lieu of accepting a gallery commission, we ask artists to donate 30% of any sales from their (a)perture exhibit to a charity or non-profit organization of their choosing. The idea came from a desire to give back to the communities in which we live and work and an acute awareness of the difficulties that face so many organizations and their need for increased exposure, funds and volunteers. At the same time, we saw a need for local artists to network with each other, create exposure for their work and process while seeking press and potentially, traditional gallery representation. We aspire to offer artists these opportunities and provide access to a gallery experience that may not have been accessible before. The application program was launched at the beginning of the year and artists seem to be responding positively.

Gavin: You have an event coming up called Art Meets Fashion. How did the idea come about to for this event?

Heidi: The idea was born from a desire to create our own yearly event to give back to various non-profits while creating a platform for exposing local fashion vis-a-vis local designers and local art with professional fashion shows a showcase of visual and performance art. AMF is a multi-city diverse event designed to travel across the country in support of local fashion, local art and local causes.


Gavin: The main focus of the evening is to benefit the Human Rights Campaign. What made you choose their organizations specifically, and how are you working with them on the event?

Anne: We selected HRC based on the merit of their organization, the viability of their message and the current issues that they are dealing with that affect all of us. We are drawn to HRC and the important work they do in addition to how they collaborate with other community organizations and we felt compelled to help share their story.

Gavin: What made you choose the Salt Lake Art Center as the main venue this year?

Heidi: Salt Lake Art Center is an icon in our city. With the recent appointment of Adam Price to the position of Executive Director and the recent addition of contemporary curator, Micol Hebron, we are anticipating exciting changes at the Art Center. As a venue the Art Center offers two gallery spaces that are ideal for various elements of the event.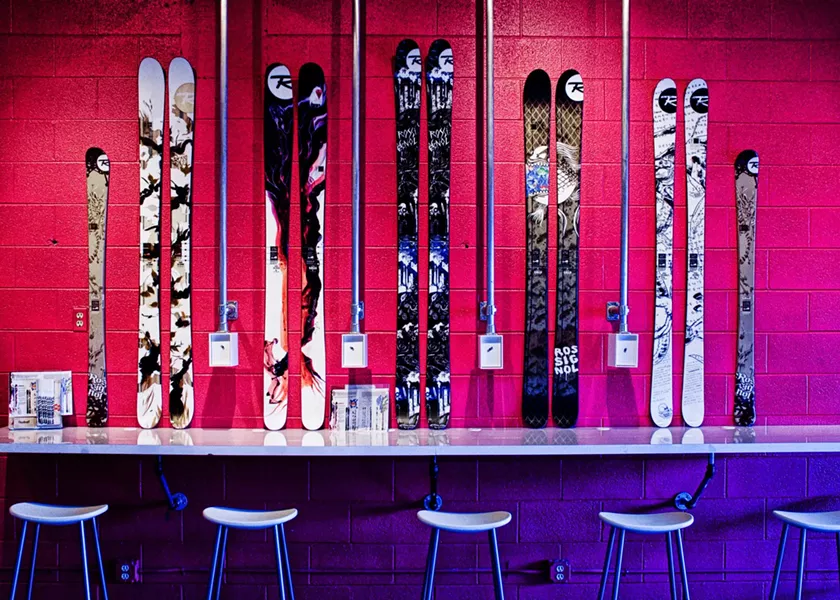 Gavin: Who have you got on board for designers this year, and what other plans have you got in store for the evening?

Anne: We have selected six fantastic local designers; Jordan Halversen, McKell Maddox, Rebekah McKinney, Keith Bryce, Krista Nielson and Rachael Domingo to showcase their 2011 Spring lines on the runway. There will be a range of couture and ready-to-wear designs showcased. In addition local designer Michelle Boucher will showcase her unique designs amidst a live fashion photo shoot with acclaimed fashion photographer, Jake Garn. In addition to the fashion shows, we will have several performance art pieces throughout the evening-- including music, dance and interpretive drama. Salt Lake Community College Fashion Institute will be profiling unique fashion/art installations that are a commentary on Human Rights. We are also working with students from the Art Institute on creating unique design elements for the evening. Finally, we have selected local restaurants and beverage purveyors to provide "tasting stations" and wine pairings which should be exquisite.

Gavin: Going local, what are your thoughts on our art scene, both good and bad?

Anne: Utah's art scene is exciting right now. There are many talented artists who live and work in our state and are producing provocative original work that demands an audience. It is important that we embrace our local art community and give them a home here, so they do not feel they have to leave Salt Lake to become successful.


Gavin: Same question, but this time on our local fashion scene.

Heidi: Like most of the art community, the fashion scene is alive with energy. We are lucky to be in a city with such creative talent. We have numerous NAHA winners, Project Runway contestants, nationally published photographers, and international models all living right here in Salt Lake. What makes Salt Lake so unique is the collaborative spirit that encourages everyone to move forward. We will be seeing some exciting things coming very soon.

Gavin: Is there anything you believe could be done to make them more prominent?

Heidi: We would like to see more editorial coverage of the art and fashion scene and more collaborative group shows for exposing great talent. Also, we need to see active support from the community by attending events, reading publications, and writing blogs.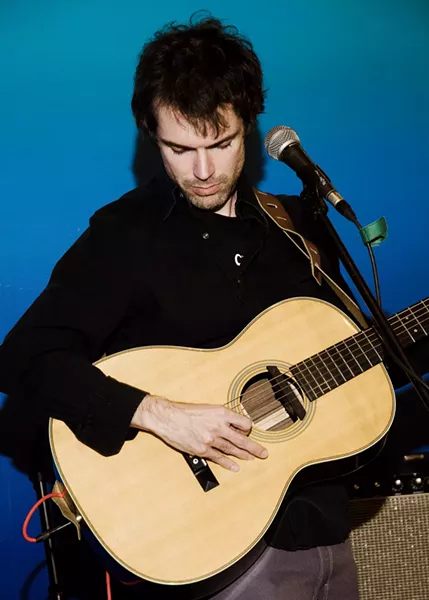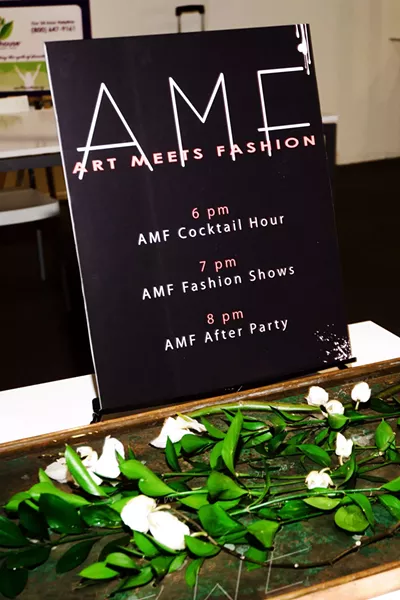 Gavin: What can we expect from both of you and (a)perture over the rest of the year?

Anne: We are working on new client campaigns in addition to developing the next Art Meets Fashion event and will be determining our next city before the end of the year. Stay tuned for information and updates by visiting ArtMeetsFashion.net and AperturteMktg.com.

Gavin: Aside the obvious, is there anything you'd like to plug or promote?

Heidi: Please support Art Meets Fashion 2010 and the local art scene by purchasing your ticket for the event on October 16th. Tickets are available now at ArtTix and 100% of proceeds will benefit HRC and Salt Lake Art Center. Come find us at the event and say "Hi!"



| | | | |
| --- | --- | --- | --- |
| Follow Gavin's Underground: | | | |