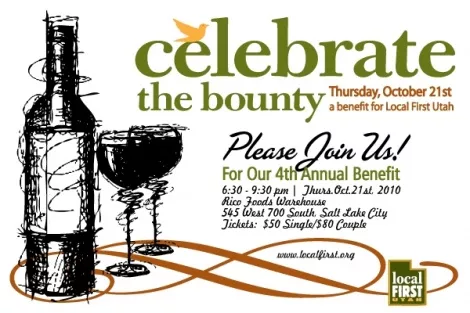 What could be better than supporting Local First at their Annual Benefit? The food! ---
Local First will have its fourth annual benefit Thursday from 6:30-9:30 p.m. at Rico Foods Warehouse. Take advantage of this opportunity to try delicious local food and beverages from vendors such as Hell's Backbone Grill, Harmon's Grocery Stores and Frida Bistro while listening to music and celebrating recipients of "LocalMotive" awards. A silent auction of fun items donated by locally-owned businesses will be held including spa packages, vacations, sporting events, etc.
The event is $50 for a single ticket or $80 per couple. To purchase tickets or find out more information, visit www.localfirst.org.