Picking up the pace this month we've got four releases coming out the next week. One you know of and the rest coming from very interesting groups you probably haven't heard of yet. --- The first one happening down south in Provo as we see the latest release from indie rock band
Bearcats
. Hailing out of Brigham City, the group had previously gone under the moniker Atl Atl with a decent following across the state, and even had a catchy full-length release earlier this year titled
Lights, Sounds, Echos & Patterns
. But over the summer one of the members took off, shrinking them down to a three piece (as seen to the side) and nudging them for a name change as apparently fans had a hard time remembering their name. They hit the studio and quickly tracked their new six-track EP,
This Magic Wildfire
, as an official restart. And you'll get the chance to check out the new formation tonight at Velour as they play their release show along with
Mudbison
and
Prince Of Whales
. Just $6 starting at 8PM.
Meanwhile up in Salt Lake City, The Woodshed play host to the debut release from
Tupelo Moan
. A straight up rock duo formed by Brad McCarley of Red Top Wolverine and Kate LeDeuce & The Soul Terminators fame, and Jason Roberts from The Orbit Group. Hammering out a scrappy Americana sound, the two threw down some tracks at McCarley's Salt Lake Recording Service and produced their debut self titled full-length. The sample tracks on their website sound promising and look to energize the small duo-centric sets we have. Want the album? You can get a free copy with ticket purchase at the door tonight as they band celebrate the release with
The Rubes
,
The Chickens
and
Satin Peaches
from Detroit. Just $8 at 8PM.
Which brings us to the release we wrote about in last week's issue, the brand new full-length from
Theta Naught
. Now while we could rehash what you've already read about
Omnium-Gatherum
for
this post
, we'll let the article speak for itself and talk live performance. If you've never seen the group live, you're doing yourself a disservice. Much in the same vein of a complete orchestral performance, no two are alike, especially when changing out members and bringing others in to spice it up with various instrumental additions and variations. This weekend you're going to get two very different versions of the same band. An acoustic show at Nobrow Coffee & Tea tonight with The Penalty Strokes and
Emily Allen
, and then the fully plugged experience at Bar Deluxe on Saturday with REPO and
I Hear Sirens
. Whichever you prefer, it'll be an awesome show.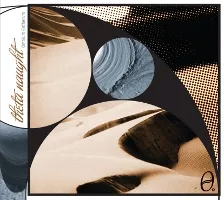 And then to wrap it all up, this coming Tuesday we see just a release without a show, the debut full-length from
The Lazy Waves
. Formed out of the trio of Michael Gross, Daniel Fischer and Matt Glass, the group have taken a step back from their other projects to form up this bluesy-rock group with music that sounds very different to what they've normally be doing. The album is produced to sound like an old vinyl recording that's seen better days with tracks that are near determined to get you to groove. They tend to move from jazz compositions to big band tunes and back to simple three-piece songs written on the fly. Its a very different musical experience to what we've seen from any of them this year. Definitely worth checking out. The self-titled album comes out on both CD and digital download on the 16
th
. This might actually be a good holiday gift find for the hard-to-buy-for music guru.
Head out, love music, buy local!