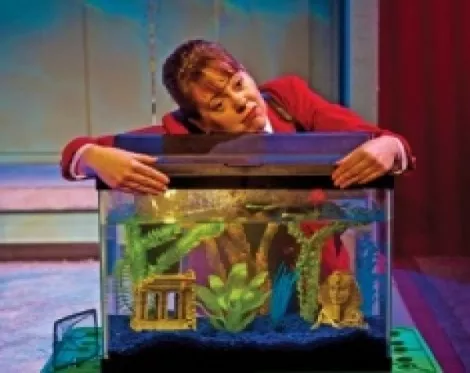 With a weekend chock-full of entertainment, theatre's the sure bet.---
Across the Valley and even over Parley's, there's an abundance of plays to satiate all manner of thespian desires. Read what the critics had to say about SLAC's boom, Pinnacle Acting Company's Dancing at Lughnasa and Egyptian Theatre Company Black Box's Danny and the Deep Blue Sea—all received favorable reviews.
For penny-pinchers, always-free Utah Contemporary Theatre will give the gift of theatre for their opening weekend of Neglect. It's set in 1995 Chicago, during their epic heat wave, in a predominantly black neighborhood. To get your free tickets go to UtahContemporaryTheatre.org.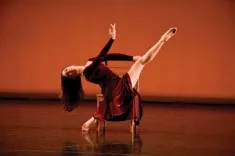 Rounding out the list of theatrical goodness, check out Plan-B Theatre's fundraiser for the Human Rights Education Center of Utah. Different = Amazing is multi-disciplinary—acting, music and dance—as well as collaborative, with some of Utah's most talented taking the stage. For a scant $10, it'll be worth every penny, and for a good cause at that. Read more about it here.
To mix things up, here's a smattering of the weekend's musical melange, which, when combined with all the theatre, borders on entertainment overload. 
Start on Friday with the Phish-y Mike Gordon. The poofy-haired bassist's State Room show has already sold out, so beg and barter your way in the door. Or, just swing by the parking lot to see if it's anything like a Phish lot scene: die-hard Phish-heads, lot-made grilled cheese sandwiches and hula-hoop swinging. I'm guessing probably not.
For some fuzzed-out reverb-laden indie rock, check out Young Prisms at Kilby Court Saturday. The five piece is all awash in the San Francisco no-fi or chillwave scene, but they've managed to slip away to tour in support of their latest Friends for Now album—definitely worth checking out and soaking up the chillness.
Teetering the line between music and theatre—hell, owning both actually—the Yard Dogs Road Show is the must-see performance of the weekend. Their gypsy caravan of artists performing what they've called hobo cabaret is worth checking out, if not for its sheer oddness. There's really nothing like it.