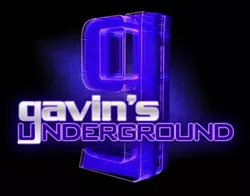 While the year may not be completely finished yet, in retrospect 2010 has been a hall of a year for the local art scene. The rise of several small galleries, breakout artists, printworks making a major mark, graffiti taking prominence, and a number of other occurrences and finer details too numerous to mention that have helped make Utah art stand out in recent months. But probably one of the bigger landmark moments came near the end of last year as one of the more vocal names in the art community was appointed to a position that no one thought locals would ever have a say in. Especially ironic considering the name of the place.

--- During the fall of 2009 it was announced that Adam Price, the ringleader behind the successful 337 Project and its offshoot exhibitions, was appointed Executive Director over the Salt Lake Art Center, bringing with it a sense of renewed optimism from the art scene over the gallery, that for years was reserved for a more national and global display with little Utah influence displayed. A few months later he appointed Micol Hebron as the new Senior Exhibition Curator, a former CUAC curator and writer for a number of art publications. And after recent exhibitions catching the attention of the city and press alike, the boundaries of what the Center could be have changed dynamically from what it was just one year ago. I got a chance to chat with the two about taking on their new roles, the future of the Center and thoughts on local art. All with photos of what you can currently see on display, some taken by me and others more professionally shot, that you can check out here. (Artwork included from Kristin Calabrese, Joshua Aster, Myranda Bair, Zoe Crosher, Olga Koumoundouros, Alison Pebworth, Mungo Thomsom, Angela Ellsworth, Shaun O'Dell, Jared Steffensen and Margarita Cabrera.)

Adam Price & Micol Hebron

http://www.slartcenter.org/

Gavin: Hey guys, first off, tell is a bit about yourselves.

Adam: I'm no longer a lawyer, but am now the Executive Director of Salt Lake Art Center, which is way more fun.

Micol: I am the new Senior Curator of Exhibitions at the Salt Lake Art Center! I am also a practicing artist – I do video, performance, and installation art. Lately I've been working on a photographic series, and I'll be starting a series of sculptures this winter. I also write reviews for ArtForum.com, ArteContexto, ArtPulse, and sometimes Flash Art, and am on the editorial board of X-Tra Magazine.

Gavin: Adam, we'll start with you, how have things been since we chatted last year?

Adam: There've been a lot of changes for me in the last year, as I've transitioned from one career to another. It is great to be able to work even more closely with the arts community and to think about how we can use the position of the Art Center to help develop an already exciting art scene even further.

Gavin: About this time last year we found out you'd be taking over as Executive Director for the Center. How did your name come up what were your thoughts at the time between hearing about it and getting the position?

Adam: It actually wasn't that long a period of time before the decision was made, but during most of it I was thinking "Are you crazy?" I've thought that a few times since then, also. Leaving the practice of law after thirteen years was a big step for me, but so far I've really loved the chance to work with this institution.

Gavin: What was it like for you taking over that role, not only after having others depart it so quickly, but coming from a very different background than most before you?

Adam: I like to think that my background provides a healthy balance for the Art Center, but ultimately others will have to make that judgment. I'm not a curator myself, although I have a real passion for the visual arts. In practice what that means is that I am free to spend a lot of my time thinking institutionally about the nexus between the Art Center and the local community, and, in particular, how the Art Center, as an institution, can facilitate the growth of a strong contemporary art scene here. Micol Hebron, our new Senior Curator, is then the one that is responsible for the exhibition programming with an eye toward achieving our broad institutional goals.

Gavin: What were some of the early changes you started implementing into the Center once you officially started, and how was it for you planning events and displays on the way?

Adam: I really wanted to see the Art Center more engaged with the community—and vice versa—so many of the changes we made were done with that goal in mind. Over the summer, for instance, we hosted 50 or 60 nonprofit groups for free, private evenings in our exhibitions. We've prioritized not only exhibition excellence, but accessibility as well. How can we get the community engaged with us in a sustained dialogue by, about, and through contemporary art? The initial response has been encouraging, with attendance increasing from about 18,000 last year to nearly 80,000 this year.

Gavin: When did the talks come up to start finding a new curator, and what was the search like in trying to find someone who would fit with the Center?

Adam: We spent a lot of time conducting a nationwide search, because I wanted to find someone who both shared with me a passion for engaging the local population, but also could offer a compelling curatorial approach that reflected a deep knowledge of contemporary art. It actually turns out that aren't a ton of people who fit that bill, but Micol definitely does and I'm thrilled to have her here. Her first efforts here have been absolutely awesome, and anyone who hasn't heard her give a lecture about contemporary art yet really needs to make it a point to get to one of our events. She's got this way of getting people completely excited about art, and a great sense of humor about her work as well.

Gavin: The buzz in our art scene was huge when word got out, not just because of your prior work but because most artists knew you, and with that came a lot of hope over localized exhibits talking over halls. How did you react to that kind of regard and pressure alike?

Adam: I'm just continuing to work hard at the job, hoping it will make a difference. I do want to find ways to support the local arts community. Partly that means bringing in exhibitions of artists from around the world that may make a valuable contribution to local artistic practice. Partly that means opening up a new "locals only" gallery to ensure that local artists always have some presence here. Partly that means making the Art Center the most vibrant place we possibly can, so that the idea of spending a Friday night at a visual arts institution becomes commonplace, rather than a rarity. I would love for people to get to a point where the first thing they do when they pick up friends or family at the airport is say to them "Before you leave Salt Lake, you've got to visit the Art Center. You won't believe what they are doing there." If we reach that point, I think the Art Center will be well on its way to becoming the kind of vital institution that Utah deserves.

Gavin: Onto you Micol, how did you first take an interest in art and what were some early inspirations for you?

Micol: I had a very progressive, creative family. I grew up in and amongst artistic ideas from as far back as I can remember. The first eight years of my schooling was in a Montessori school and that also had a profound impact on the way that I learned to think. Identifying a particular "moment" or "event" that inscribed me into the institution of art is nearly impossible, as I feel that being an artist is a long, gradual and evolving process that one builds up over years. It's not always possible to identify the inception of a creative identity. It's not as if I were a Frankensteinian creation, zapped to life into my identity as an artist by a singular, momentary catalyst! I think one's artistic identity progresses over time, for the course of their lifetime. I remember doing performative things as a child that would later evolve into "performance art". Spontaneous dances or wearing pieces of costumes to school, randomly. My brother and I used to make doll-houses using materials we found in the forest when we lived in Northern California in the 70s. That seemed very artistic to me. Or, for example, it was family tradition to dye our milk blue or green, or to make purple mashed potatoes, just for the fun of it. I loved things like that – small interventions in daily life that caused me to think of things differently. My aunt was entrenched in the Haight-Ashbury arts community (San Francisco, early 70s), so we had psychedelic posters all over our house all the time when I was growing up. Original posters by Victor Moscoso, Peter Max and Stanley Mouse. Graphically, those were really incredible, and they presented images of these really inspiring fantasy worlds. I think that the images and sounds and experiences to which children are repeatedly exposed are the ones that really have a lasting impression in your memory or even in your subconscious. If you think about the first time you went to a museum, you may not necessarily remember what you saw there. But, the statue or poster or photograph that you walk by every day for years – you remember that!

Gavin: You received your MFA out of UCLA back in 2000. What made you choose UCLA, and what was their program like for you?

Micol: At the time it was arguably the best art school in the country. We used to cite the unlikely factod that at the time it was statistically harder to get into UCLA for grad school than to get into Harvard Business School. I was one of three people admitted into the New Genres program that year. There was (and still is) an incredible roster of faculty there, but I was particularly interested in working more with Chris Burden and Paul McCarthy. I had worked with them a little bit during my undergraduate studies at UCLA, but wanted to work more intensely with them in a more directed program. It was a great program – with an all-star list of full time faculty and visiting artists, but I also had incredible colleagues there. I learned as much from my fellow students as I did from my professors. It was very stimulating and competitive and serious. It's really a gift to be surrounded by a community that is so passionate and invested in making and thinking and talking about good art. I have never worked as hard as I did in grad school. It was a really special time – when else does one have the luxury to really immerse themselves in their practice, to study so intensely, to make artwork all the time, 24 hours a day for 2 or 3 years?!? The program was very self-directed, and with very high expectations. It was much more theoretical than "practical", and I studied critical theory, art history, and strategies of contemporary art more than literal physical skills, for example. It was not a vocational program.

Gavin: What made you choose video and performance art as your main crafts, and how was it for you displaying your work around Los Angeles and in other parts of the world?

Micol: Actually, I like to think of the body (mine and others) as my main medium and subject. It's true that I do a lot of video and performance, but my work takes all forms – it just depends on the project itself. Each piece or project is created with the material or mode of presentation that is most appropriate to the concepts of the piece. The only media that I don't work in are drawing and painting. I'm a terrible draftswoman and I don't visualize ideas well in graphic or compositional terms - it just frustrates me to try to express my ideas in drawings or paintings. That's a potentially very large question. In short, and generally – It's very exciting to show my work, but then, I consider that to be one of the main objectives of making artwork in the first place (to show it, so that your ideas can be disseminated to a larger public, and can comprise a dialogue larger than the one in your head!). Every circumstance and every location/country is different, and yields different exhibition experiences. I don't tend to be a very commercially driven artist, so most of my work is generated from the desire to create experiences or social inquiries into modes of behavior and assertion of identity. I am not good at making objects that sell. So, the good thing is that I do not pander to the market. The bad think is that I often incur considerable out of pocket expenses to do a piece.

Gavin: For years you had an influence over the L.A. Art scene, founded galleries and collectives, wrote for a number of magazines and papers, you were even an arts professor at Chapman. What's your take on the work you did in California and the impact you had over the years?

Micol: I don't know – I guess we'll have to wait until I die to find out, right? Just kidding. It's hard to assess that kind of thing. I feel very lucky in that I have developed a large community of friends and colleagues in the art world – particularly in LA. I am proud of what I did over the past two decades in the art world there, but, I am both impatient and a perfectionist, and will probably always feel that there is more to be done. The LA Art Girls is a legacy that I am particularly proud of. That is an all women artist collective that I am a part of - and that I started somewhat by accident six years ago. There are currently 30 women in the LA Art Girls. The primary objective of the group is to support each other as professional female artists with an ongoing dialogue about what it means to make work in today's contemporary art world. I really believe that artists need to support other artists, and that artists should collaborate with arts institutions. I tried to model that behavior in my endeavors in the LA art world, and hope to model that here as well. Except now I am in the position to advocate the institution supporting artists, which is very exciting! I like to think that I have provided resources and opportunities for like-minded artists; that I have encouraged artists to pursue their practices and be passionate about what they do; that I have helped build community for artists other than myself as well. In my writing I have tried to write about work that I feel genuinely deserves more recognition or discussion – work that is truly trying to do something unusual, or risky, or that is physically or intellectually curious; or work that fills holes in the art world. But, you'd have to talk to people form the LA art world to get an accurate picture of what my impact was.

Gavin: Before the Center you both had an exhibit and curated down at the CUAC. What was that experience like and how did you enjoy your exposure to our art scene at that time?

Micol: It was kind of otherworldly. At first I felt a bit like I had stepped into a sci-fi movie –or a psychological thriller from the 80s. I find myself in a tiny town in the middle of nowhere, surrounded by Mormons who were exceptionally nice and totally invested in contemporary art. Who knew?! So, here is this amazing contemporary art space that shows great art, in a small 19th century building on Main Street. And everyone I talk to is engaging me in intelligent, passionate conversations about art. While driving back and forth to the Art Center from the ranch where I stayed, I learned the "rules of the road" as I observe a cornucopia of roadkill and late-night hunters scavenging the meat. It was pretty surreal for a city girl from LA! In all seriousness, the people at CUAC – Adam Bateman, Jared Latimer, Jason Metcalf – were so enthusiastic and supportive of contemporary art (and my art), that it was hard not to want to come back. Their attitude was infectious, and they instilled in me an excitement for Utah that drew me back the following two years, and then eventually to come live here.

Gavin: What made you apply for the Senior Curator position, and what motivated you to eventually take the position after being in California for so long?

Micol: I was ready for a change and some new challenges with regard to my role in the art world, and the Center and Salt Lake City both seemed to be in a really exciting transitional period… It seemed like I might be able to make a very positive impact upon the Art Center and the city, given the new leadership and staff here, but also given the hunger for a larger and more intense contemporary art scene in downtown Salt Lake in particular.

Gavin: You took over the position just a few months ago. How was it for you officially starting and what work have you done since then with the Center?

Micol: It was exciting. As the newcomer to an institution that is 80 years old, but with a whole new staff and vision, there was a lot of catching up to do, and a lot to do in terms of laying out the exhibition schedule, establishing contact and relationship with members of the community, and finding a work flow with my colleagues on the staff. I have established an exhibition calendar for the next two years, implemented a monthly video program in the Foyer, started plans for a Locals Only Gallery, and helped with the exhibitions that were up and coming up right at the time of my arrival. I have given lectures and tours to various groups, juried a show for the Glass Art guild, and opened my first exhibition, Honeymoon, in the Street Level Gallery. I have been trying to meet the constituents of the Salt Lake cultural landscape, to familiarize myself with the artists and galleries here, and to get a sense of what type of programming would be best for the Art Center and for the art community in Salt Lake.

Gavin: What's the working relationship between the two of you been like so far, and how is it adjusting to these new roles in what would be viewed as a transitional period?

Micol: Great! Adam is very understanding about my need to look at images of cute animals several times a day. I have been delighted that he is such a good sport about performance art – and has participated in two performative activities so far! How progressive is that for an executive director? I think Adam is a phenomenal asset to the Art Center. He's awesome! He has tireless energy for the Center, and for the art community here, he is a die-hard artist advocate, and is unfailingly willing to look at new ideas if it means strengthening the arts scene in Salt Lake City. His enthusiasm and dedication to the arts here is truly infectious, and inspires and encourages me to really believe that the Art Center has the potential to have a prominent and important voice not only in the Salt Lake community, but in the national dialogue about contemporary art as well. We have great conversations about the direction of the Art Center, the state of art in Utah, the nature of contemporary art, and much more. I really enjoy working with Adam. I also must credit him with being the first to introduce me to the International Sheepdog Herding Competition, the chocolates that they sell at Caputo's, Red Butte Gardens, and Gilgal Gardens. And, he even started the Greater Salt Lake Goat Cooperative for me as a welcome present. What more could you ask for?? ...Hey, do any of your readers have goats that they would like to volunteer to be the first members of the GSLGC? We're aiming to pool goats and share the benefits of landscaping and cuteness that they afford!

Gavin: Over 2010 we've seen some very different and interesting features, namely the Contemporary Masters mini-golf and the Dark Horses/Fallen Shadows performances. What was the planning like in bringing those to what's been a near-traditional gallery, and how has the public response been to them?

Adam: These were largely experimental efforts as far as the Art Center is concerned, including as each did a significant public participation element. Overall, I think both efforts were very successful, but also created some real burdens for Art Center staff (e.g., keeping the facility open for 48 hours straight for Gary's performance, or performing very regular maintenance on the miniature golf holes as they broke under heavy use). I would love to do more events that explore the range of expression in contemporary art, but we'll need to pace ourselves as well so that we don't burn out. I have to keep reminding myself that we only have seven full-time staff members, which is a very small number for an institution this size.

Micol: I was not involved in planning or programming these…. but public response to Mini-Golf and Dark Horse was great!

Gavin: Knowing that exhibits are somewhat planned in advance, there are parts of the gallery you haven't been able to do anything with yet from prior engagements. What's your take on having all this space to play with soon and essentially choosing what it will all look like for the public?

Micol: Yes….there are shows that will occur in the next year or so that were planned in advance, but there are also many opportunities for new programming that are really exciting. I am very excited to bring great work to the art center and the Salt Lake community – art from around the nation, around the world, and around Utah! I plan to implement an exhibition program that is diverse in many ways – with a balance of local and national/international artists, a variety of media and types of art, and an inclusive roster of artistic events, from spoken word to musical concerts, architectural installations, and experimental/audience participatory projects and off-site projects involving the larger Salt Lake community.

Gavin: What are your thoughts on the Center and the coming works you have going into 2011? And are there any major events you have in the works that you'd like to let us in on?

Micol: Those are some pretty broad questions. I assume you are referring to the exhibitions that we've got coming up? I am very excited… and there's almost too much in the works to be able to summarize here, you'll just have to check in with us often! But, to give you a glimpse: We have arranged to collaborate with Sundance to show the New Frontier program of new media installations and performance. That will happen during the festival from January 21–30, but our iteration of the program will run until March 25th. I will be programming in a few additional video programs during that time as well, to run as part of my Looped series in the foyer, and in the Street Level Gallery and the Project and Exit galleries that we have adjacent to the Main gallery. Looped is a monthly video program that I started in the lobby/foyer area of the Art Center – it features a new artist or curator each month, and the work is always video (not film or photography). With this frequently changing program, you can always expect to see something new and exciting as soon as you walk in the door.

Micol: We also have plans to open a Locals Only Gallery, which will be curated 3-4 times a year with a local artist. We will solicit proposals for projects in this space. Proposals will be selected by a jury, and local artists will be invited to have exhibitions in that space. We hope to have this up and running by spring 2011, if not sooner. Keep your eyes on our website and newsletter for announcements and calls for proposals! In the spring we have a solo show by an artist named Robert Fontenot. He has a diverse practice that involves painting, sewing, photography, and sculpture (bread dough sculpture!). He's making a whole body of work specifically for Utah, and it's going to be incredible. His show opens April 1st. Next summer we will have an exhibition by the artist collective Fallen Fruit, from Los Angeles. Fallen Fruit has done work all over the world, and they have a really unique, multidisciplinary approach to art-making and community involvement, using "fruit as a lens" to build discussion and community. Their project will involve gardens, interactive installations, and some good things to eat, I promise! In the spring we will also be doing an off-site project called "Lawn Gnomes Eat Your Hearts Out". This is a community participatory lawn sculpture exhibition and competition! It will be so much fun. Residents of Salt Lake City are invited to make incredible lawn sculptures in their front yard as part of the show. We will then organize a series of artist-lead tours– so that you can walk or bike through the city to see the show, using GPS devices, artist designed maps, and cell phone tours to navigate! It will be a juried competition, and the winning sculpture will be shown in the Art Center. I hope all your readers will consider participating!

Gavin: Moving onto local, what are your current thoughts on our art scene, both good and bad? And is there anything you believe could be done to make it more prominent?

Micol: There is an impressive community of artists and art supporters who are very friendly! That's one of the things that drew me to Utah in the first place. People are very friendly and supportive here, especially in the arts. There are some really great people spaces that are prominent players in pushing the contemporary art scene along: The 337 Project has been profoundly influential; House Gallery, run by Julie Dunker Pattee; GARFO and the Visual Arts Institute, run by Cara Despain and Kenny Riches; The Central Utah Art Center, run by Jared Latimer, Jason Metcalf, and Adam Bateman; and soon Nox Contemporary will be opening, by John and Emily Sproul. Jill Dawsey's Salt series at the UMFA is also great. That said... there aren't nearly enough galleries here that are addressing the larger dialogues in contemporary art. Most of what I have seen has focused on regional and hobbyist artists, and handi-crafts – which are great, but I'd like to see more of a balance. I think there is not enough influx and influence from art outside of Utah, and outside of the US. I'd love to work with the art community here to continue to broaden the dialogue about what is going on in contemporary art on a national and global level. I also think that more art from Utah needs to gain exposure outside of the state! The art scene here seems to be dominated by painting, and then sculpture comes in second. There is hardly any video art, and even less performance art. My guess is that Sundance has dominated the "moving image" camp, and artists don't bother putting forth video work, for fear of being dwarfed by the programming that occurs during Sundance. But, they shouldn't be discouraged! Video art plays an important role in the art world outside of the "indie" film scene. I think people often confuse "video art" with "independent film", but they are quite different! As for performance art… there is obviously a very strong history of dance here, and an affiliation with classical as well as modern dance. Because that tradition is so strong, I think "live art" other than dance is hardly considered. But, again, they are very different things! Performance art is different than dance! I'd love to see more performance art here too.

Micol: I'd also like to see more transdisciplinary projects – involving art and architecture, or art and science, art and ecology, for example. The new environmental humanities program at the U is very exciting to me, and I am hopeful that it will play a role in expanding the dialogue in Utah about what are can be. I also think that the Leonardo will bring some great ideas to the discussion of art and science, and I really look forward to seeing what they do there. There needs to be more critical and rigorous art-writing in Utah. There is a lot of support for the art scene in the local periodicals (City Weekly, Tribune, 15 Bytes, Salt Lake Magazine, etc.), but again, I'd love to see this dialogue broadened – I want to see national periodicals writing about the Utah art scene, I want to see Utah writers writing about the national art scene, I want to see more art-centric voices in the articles that I read. Much of what I have read is covered by people who also write about music, dance, food, etc. While I understand this to be evidence of the transitional state of journalism (and the economy!) these days, in my ideal world, there would be more evidence of voices dedicated solely to the arts in Utah journalism. There is an incredible history of creative writing here, and the U of U has a great writing program – let's get some more art writers out there! Another great asset of the Salt Lake Area is the strong population of students that fuel the Utah art scene. I think the presence of so many schools (Westminster, Weber, Utah State, U of U) plays a crucial role in influencing the art scene and dialogue here in Salt Lake.

Adam: Don't forget Jeff Lambson at BYU Museum of Art, who has been doing some very exciting projects!

Gavin: That said, is there anything you believe could be done to make it more prominent at this point?

Adam: I think that the most important part of creating a prominent local art community is to have local artists creating great work. The Art Center has been trying to help on this front, at least from the financial perspective, through its Not Just Another Pretty Face program, which is attempting to create a stronger and larger group of local collectors that could support local artists through commissions. If successful, this will give local artists more time to focus on their work instead of trying to figure out how to make ends meet. We are also opening up our new "Locals Only" gallery early next year. The purpose of this gallery is to ensure that local artists always have a presence here at the Art Center, as well as to highlight for the national arts community at least a few of those Utah artists that we feel are ready for greater recognition. Unfortunately, we will probably never have the time and space to showcase them all. Another piece of this puzzle, however, rests largely with the artists themselves. As you know I've been a very strong supporter of local artists through the 337 Project and have been very impressed in that capacity with the quality of work from the local community overall. Now that I am at the Art Center, however, I'm a little bit surprised at how few artists actually come to visit the institution, which really is a fantastic resource. The Utah arts community can be a bit insular sometimes, and coming to see work by artists from other parts of the world is one really good and easy way for local artists to begin to think about their work as part of the international dialogue through contemporary art. It is certainly much easier than traveling out-of-state to see new work. Our art talks, which are often geared specifically to the concerns of working artists, are another way to do so as well. And with our new free parking for members, as well as our mini-café that we just opened, I would like to invite all of our artist readers to come visit us again. Almost everything we do is intended at one level or another to support the local arts community, but a lot of those efforts are wasted unless local artists actually come down to the Art Center for a visit that we hope will be enjoyable and thought-provoking.

Gavin: What's your take on Gallery Stroll this past year and how its been doing as of late?

Micol: In fairness, I don't really know what it was like in the past, but I think Gallery Stroll is a great thing – there are a lot of people who seem to show up, and it generates a sense of community and dialogue among people who are interested in the art scene. However, as noted before, there aren't enough galleries to visit – hey, readers, are any of you interested in opening more galleries?!? I think that the mix of contemporary art, arts and crafts, and retail is a little confusing.

Gavin: What can we expect from both of you and the Center going into next year?

Micol: Well, hopefully both I and the Center will present encouraging, challenging, intriguing programming for a large audience in Salt Lake City.

Gavin: Aside the obvious, is there anything you'd like to plug or promote?

Micol: I'd like to encourage people to really take an active role in the art community here. To educate themselves about what's going on in the city at large, but also in the art world at large! Visit our website and blog often for updates – or just stop in!! There are many opportunities for community members to help shape the dialogue that is generated from the Art Center – by participating in community projects. Our new Curator of Education, Felicia Baca, rocks! Coming to lectures and openings, submitting proposals to our Locals Only Gallery, and by making great art! We are beginning to revamp our bookstore and lobby space, just wait 'till you see what Maggie Willis has in store! And now you can come to the Art Center for a great cup of coffee or tea, read an art magazine, take advantage of free internet, free art, and a cool hang-out space! I look forward to seeing you at the Art Center often!



| | | | |
| --- | --- | --- | --- |
| Follow Gavin's Underground: | | | |