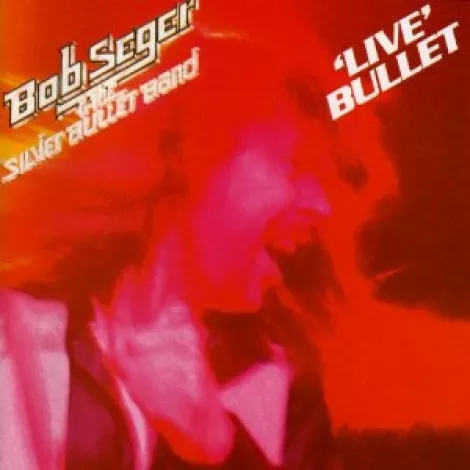 Time for another Missed Masterpiece from citizen journalist/music geek Lane Heaps. This week he's giving Bob Seger some love.---
I'm trying to figure out why the music community started treated Bob Seger like he's a leper.
There was a time when Seger could do no wrong in the opinion of music critics. I think this was because he was the true king of the working class heroes, much more popular than Bruce Springsteen. (I know Springsteen is thought of as God, but I think he's very uneven. Nebraska was a great masterpiece, but think about how stupid the lyrics "wrap your arms around my engines" from Born to Run are.)
Seger's popularity was due to his songs about blue collar optimism, about getting up no matter how many times the suits cut you down.He really seems a genuinely sincere, nice guy, liked and respected by all.
Then—and I'm not sure exactly what year it happened—he disappeared off the face of the earth. And it's not because he stopped making records. The Beatles stopped making records. Miles Davis stopped making records.
He wasn't in Rolling Stone's top 500 records, and he wasn't in Rolling Stone's top 500 songs. And that pissed me off. But when he wasn't anywhere in their list of top singers, I freaked. I have no idea how many singers they had on that list because I threw the magazine away just a few minutes after getting it out of the mailbox when I found out he was nowhere on the list. As far as I'm concerned, Seger has the best voice in rock & roll. I mean, for the love of God, the list was full of guys like Mark Knopfler and Jack White. I'm surprised they didn't have Ray Conniff and Jim Nabors on their list.
But then, I don't know why I get surprised when one of their celebrity voters is Britney Spears.