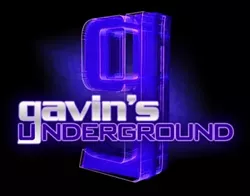 There's little question that the music scene in Utah County has really blown up over the past few years. Pushing out musicians that have found a loyal audience, some expanding on a national indie scale and a few even finding billboard chart success. While at the same time expanding the awareness of Utah music as a whole and bringing more eyes and ears our way. And like any major or minor movement over the years, there's always groups doing great things on a localized level that add to the credibility of those musicians and make way for more to follow.


--- The Occidental Saloon is a small creative video collective, formed out of the collaboration of four prominent and familiar names to the scene, with the goal of producing music videos in a live performance setting. Giving artists a chance to showcase their talents and music for fans, and to help promote everyone as a whole in the process. Today we chat with one of the founding members, Dean Cheesman, about the formation of the group and the work they do, plus thoughts on Utah music and a few other topics along the way. All with photos from some of their video shoots for you to check out.

Dean Cheesman


http://theoccidentalsaloon.com/

Gavin: Hey Dean! First off, tell us a bit about yourselves.

Dean: The Occidental Saloon is a live performance music video production group. We're made up of music, video, and design enthusiasts and are based out of Provo.


Gavin: How did each of you get involved with local music and the scene?

Dean: I got involved with local music while working at the BYU recording studio. It was there that I had my first exposure to the amazing local music talent. When one of my studio coworkers invited me to do live sound at the Provo music venue Velour, I began to realize the full extent of the local talent. Corey has been involved in the music scene for years working with bands and running venues.

Gavin: When did the four of you meet each other and how did you all become friends?

Dean: I met Corey while working as a sound engineer at his music venue, Velour. Corey and I met Matt and Aaron through a mutual friend in the local music scene.


Gavin: How did the idea come about to start up a video production group between all of you?

Dean: A couple years ago I moved from Provo to Mesa, Arizona for a job opportunity. While there I learned about other live performance videos done by Vincent Moon and The Black Cab Sessions. I was also watching great local-centric podcasts like Cool Hunting (who have since moved beyond just New York). I thought that creating a podcast like that was needed in Provo. Residents and non-residents alike don't think of Provo as a great artistic city, so I thought it would be good to try and highlight the people who were making things happen. Initially my idea was just to highlight local businesses and events, but after realizing that the editing would take me forever I switched to the idea of making one-take performance music videos with local bands. We named these videos Provo Acoustic Sessions. I worked primarily along with my roommate Sam Garfield and a friend Ren Wightman. We made around twenty videos over the span of a year and won a Utah Social Media award. I took a long break from the videos when Sam moved from Provo to Salt Lake and Ren had another kid. When I decided I wanted to start the videos up again I sought out Matt Eastin. I saw a couple of the music videos he had done for the Sego Festival and also for Mathematics Etc. He was excited to help out and brought Aaron Hymes along for a couple video shoots. After shooting two or three videos, we realized that the name, Provo Acoustic Sessions, was limiting us too much. Corey had helped out with many of the Provo Acoustic videos and in many cases his input was what made the videos work visually. So the four of us sat down and discussed starting the group.


Gavin: What was it like for all of you getting set up, and where did the name Occidental Saloon come from?

Dean: The name came up during one of our first meetings; it was Corey's suggestion. From his interest in local history, he had heard that there used to be saloons in Provo and one was called The Occidental Saloon. We took the name and decided that we'd pair it with modern fonts. We liked the idea of mixing old western ideas with more modern design/feel.

Gavin: What was the first video you officially worked on under the Saloon, and how did you decide on who it would be?

Dean: That's a bit hard to say. We decided on the name after releasing our video with The Archer's Apple, but went back and changed the title on it. We also shot Somber Party and Spencer Russell with Matt and Aaron, but only released those as Provo Acoustic videos.


Gavin: What was it like for all of you putting the concept together, filming it, editing it, and as a whole creating a music video for a local musician? And what lessons did you learn the first time out?

Dean: The first time shooting with Matt and Aaron for Somber Party, I wanted to continue my previous practice of one-take videos. I could tell they were skeptical, but they didn't really say anything and luckily shot on multiple cameras. Once I saw a version with the titles and editing, I realized that the one-take idea wasn't necessary anymore and decided to embrace video editing. We do still take the audio from a single take.

Gavin: What was the public reaction like to the finished production and how did you all feel about the overall quality and results from it?

Dean: The reaction has been almost exclusively positive. Some of the purposes of doing these videos are to introduce people to the musicians we like, show that they perform well in a live setting, and show them in an interesting way. I feel like the videos have done this so far.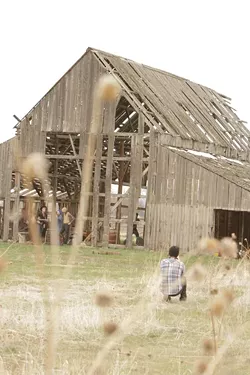 Gavin: For those curious, what kind of equipment do you use to make the videos, both tech and software wise?

Dean: All the Occidental Saloon videos are shot on Canon 7Ds with a variety of lenses and the audio is recorded onto a Zoom H4 and sometimes through an M-Audio Fast Track Ultra if we need more channels. For mics, we use a combination of Senheiser lavaliers, an MXL 990, and the built in mics on the H4. Video editing and titles are done in Final Cut, Cinema 4D, Syntheyes, and After Effects.

Gavin: You've put together videos for Joshua James, Neon Trees, Parlor Hawk and Archer's Apple so far. How is it for all of you helping them out in this area and overall promoting local music?

Dean: We've enjoyed working with all the different bands. It's great to hear feedback from the bands about attention they have gotten from the videos. Hopefully the videos have helped listeners realize that these bands can actually perform live. Polished studio recordings don't always give an honest reflection of how a band performs. Having the opportunity to show people that these bands can indeed perform, and very well, is extremely rewarding for us.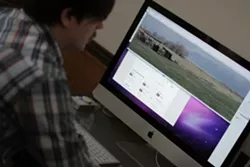 Gavin: You've mainly worked with bands residing in Utah County so far. Are there any plans to expand up north or invite others to come down, or are you mainly sticking to your area for now?

Dean: Part of the reason we moved away from Provo Acoustic Sessions is that we plan on reaching out to touring bands as well as other bands from around the state. So far we have filmed primarily in Utah County, but we don't have that as a set rule for the videos and will likely film in other areas at some point.

Gavin: In the same context, are there any plans to film live shows and concerts, or even documentaries, or keeping it simply to music videos for the time being?

Dean: Matt and Aaron do their own work with documentaries and other music videos and have already worked on other projects due to their work with TOS. We want to keep the idea of The Occidental Saloon as a live performance video, but not in a concert setting. We like the idea of getting up close and moving within the band as they play. That aspect of the videos allows our viewers to have an experience completely different than what they would have in a live show setting. We are definitely willing to work on other video projects as a group, but might not label them as official Occidental Saloon videos.


Gavin: Going state-wide, what are your thoughts on the local music scene, both good and bad?

Dean: There are lots of great musicians coming out of Utah right now. Over the last couple years, we have seen many bands grow out of the local music scene and go out to play across larger regions of the US. This has helped drive attention to the music in our area and has given the local bands greater opportunities and a chance to follow in their footsteps. Recently, Fork Fest proved to be a great example of how strong the music scene in Utah is. It was an entire day of great music from local musicians on three separate stages. I think it would be hard to find many other local music scenes in the country like that.

Gavin: Is there anything you believe could be done to make it more prominent?

Dean: There is always room for more media out there. There have been some other great projects that have started up, like Drew Danburry's "Reliving The 90's" series, that have helped bring some attention to artists here.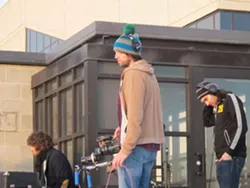 Gavin: Who are your favorite acts in the Utah scene right now?

Dean: In addition to the bands we've done videos for, I personally am really enjoying Desert Noises, The Devil Whale, Boots To The Moon, Night Night, and Sunflow.

Gavin: What's your opinion on the current airplay on community radio these days and how its affects local musicians?

Dean: I don't listen to the radio so I don't really know.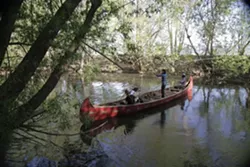 Gavin: What can we expect from you guys over the rest of the year and going into next?

Dean: We hope to start showcasing more talent from Utah as well as adding some touring acts. We've dabbled with some ideas of planning/sponsoring live events as well, but there's nothing final on that.

Gavin: Aside the obvious, is there anything you'd like to promote or plug?

Dean: Just to help support local musicians and venues by coming out to shows and buying their music. Also, from this whole experience, I've learned that you can't complain about where you live unless you first try to do something to make it better.



| | | | |
| --- | --- | --- | --- |
| Follow Gavin's Underground: | | | |