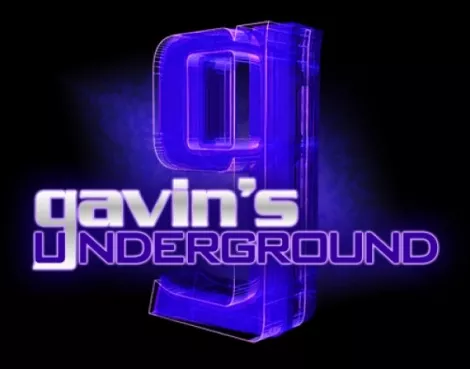 This past Friday marked the final Gallery Stroll for 2010, closing out the year in a peculiar way. The majority of the shows were rehashed from last month, which you can't blame galleries from doing considering they only get a couple of weeks to prepare, so why no shows what you already have up? While others did grand multi-artist displays ranging from twelve to forty people. Which would be great to cover, but how do you do forty people justice in a single evening? So this month we tried to find middle ground: a new display with one or two people. Which brought us to Caffe Niche.


--- Falling under new ownership a while ago, we haven't had a chance to properly go back and do anything with the restaurant (and its hair salon neighbor Dexterity) since the summer of 2009. So its somewhat fitting that we close out 2010 with a single artist show, featuring the unique photographed works of Elliott Fraughton. Taking old-school Polaroid pictures and morphing the color on the original, and blowing them up as full works of art. I got a chance to chat with Elloitt about his career in art and what he currently has on display, plus his thoughts on the local art scene. Along with photos from that evening you can check out over here.

Elliott Fraughton


http://www.fraughtonphotography.com

Gavin: Hey Elliott! First off, tell us a little bit about yourself.

Elliott: My name is Elliott Fraughton and I am 28 years old. I have lived in SLC all my life and graduated from the University of Utah with a degree in philosophy. I am a local photographer and have been working professionally now for about four years. I am a frequent contributor to the pages of Salt Lake Magazine, photographing their people section. I do have a 9-5 job as the Assistant Youth and Teen Director at a local community center. It's a fun job and I do get to use my camera from time to time. I love the outdoors and enjoy canyoneering and white water rafting when opportunities present themselves to me.


Gavin: What first got you interested in photography, and what were some of your early inspirations?

Elliott: My first interest in photography came about quite naturally as my father is a photographer for the Salt Lake Tribune. I was always eager to hear about what assignments he had covered that day and the job always seemed to have new and exciting events and issues that a photojournalist could shed light on. I guess that a lot of little boys want to grow up and be somewhat like their fathers, and I am no exception. I just never grew out of that thought I reckon. When I would go into work with my father, that bunch of photographers at the Tribune were a lot of fun and I enjoyed hanging out them in the photo lab. I figured that if you could have this much fun and get paid it would be a great career.

Gavin: Did you seek out any college for the art or were you more self-taught?

Elliott: I thought about going to the Brooks Institute of Photography but it never panned out. I decided on the University of Utah where I studied philosophy. I took some photo classes here and there but never anything serious. As far as photography is concerned I learned a lot from my dad over the years and from my high school photo teacher John Craigle. I would say that the majority of my successes are due to many prior failures. Experience and persistence are the best teachers.
[image-x]
Gavin: How did the idea come about to start up your own photography business?

Elliott: People were always asking me to bring my camera to events or functions, or I would just do it on my own. A few people asked me to do their headshots which turned into family portraits, then bridals and eventually weddings. I guess the business came about quite organically. I am by no means a major player though, but if photographic opportunities presented themselves to me where I would have to quit the day job to pursue photography I would do so in a heartbeat.

Gavin: What was it like for you starting up and working both for yourself on your art and for clients?

Elliott: Time management is a tough skill to develop. There were many times that I would pull all-nighters editing photos so I could not have anything hanging over me the next day at the 9-5. Sometimes both jobs would bleed into one and other and cause me significant stress. As far as getting paid to photograph something or someone and doing it for personal/artistic reasons, it comes back down to time management. Sometimes taking a walk downtown with a camera would be all the more rewarding than portrait work. But it is always nice knowing that the images you are capturing are going to put food on the table so to speak.
[image-x]
Gavin: For personal choices, do you prefer traditional film or digital, and why?

Elliott: Tough one! Do I have to choose? If I were to put on a professional hat I would say digital all the way. The ease of technology these days anybody can shoot like a pro, you just have to have the eye for the moment and the technical stuff falls in line. However, the romantic in me can never refuse film and the love affair with a dark room. I feel that artists still using traditional darkroom process are much more authentic. I feel I get a clearer understanding of the artist if they are in control of their medium from exposure through printing. Besides being in the dark room is fun. I guess I love photography no matter what century the technology comes from.

Gavin: While were on the topic, what kind of equipment do you choose to shoot with?

Elliott: I use Nikon cameras and lenses. I have an F5 film body, a D100 and D80 for my digital work. I like to play around with toy cameras like the Holga using a 35mm modification so my photos have the sprocket holes. The Impressions Gallery was captured with the Polaroid SX-70 land camera, Polaroid's finest camera in my opinion.
[image-x]
Gavin: Considering your body of work, how do you decide what to photograph on a creative end?

Elliott: I would say that I shoot whatever captures my interests at a given moment in time. I have always loved line and shadow but I would say that I like to photograph subjects of scenes that people might take for granted or just pass by. I think that people tend to notice the things that may have missed when someone else goes to the trouble of capturing it in art. Basically I am a hedonistic photographer.

Gavin: What made you decide to go in and touch some of them up with a painted definition?

Elliott: The Polaroid is taken and while the ink inside the photograph is wet it can be manipulated with a toothpick or other tool. I wanted to give the images a impressionistic look and feel so it would transform a photograph of perhaps a run of the mill subject into something that might make someone stop and think about it.
[image-x]
Gavin: What's the reaction been like from people when they check out your photos?

Elliott: A lot of people ask me how long I have been painting and I have to explain to them that the works are straight photographs with no digital manipulation what so ever. True, the Polaroid has been scanned into a digital format so that it can be enlarged on canvas, but other than that all of the artistic effects have been performed by hand. I also think that people like the large format of the pieces, I know that I do.

Gavin: Tell us about the works you have on display for this Stroll.

Elliott: The Impressions Gallery will be showing through the month of December at Caffé Niche. It is a collection of SX-70 Polaroid photographs that have been manipulated without any digital aids such as Photoshop. The Polaroids have been scanned into a digital format for enlargement purposes and printed on canvas with archival inks in hopes that canvas will add to the painterly quality. This collection of Polaroids had been sitting untouched in a small album for about ten years until I got the scratch together to get them printed the way I wanted to show them. I am so pleased with the way they turned out.
[image-x]
Gavin: What's your take on being displayed at Niche and having your art seen in a non-gallery environment?

Elliott: I don't mind one bit. I don't subscribe to the idea that fine art that is worth anything should only be seen at a gallery. I actually believe that people will take it in longer if they are sitting down to enjoy a meal together. Perhaps a good conversation can come about. I think that art displayed in a gallery tends to have the lookers who stop and then move on to the next piece not really seeing anything.

Gavin: Going local for a bit, what are your thoughts on our art scene, both good and bad?

Elliott: I think that the art scene in SLC is strong and that we have many talented people around every corner of this fair city. There are lots of great people who are willing to help out starting artist and give them advice on how to get your work shown. I just like seeing people push the norms and tolerances of the establishment and doing their own thing.
[image-x]
Gavin: Is there anything you believe could be done to make it more prominent?

Elliott: No idea aside from grabbing people of the street and pushing them into a gallery and saying "open your eyes and look at this cool shit." The art scene will do continue to grow and inspire new minds to keep the process evolving whether or not anybody says anything though.

Gavin: What's your take on Gallery Stroll as a whole and how its doing today?

Elliott: I think Gallery Stroll is great time. Where else can you step out for a Friday night, eat small bites and guzzle some free wine? Did I mention that you get to look at some great art as well? I think that it provides a great opportunity for people to get out there and see what people in their community are doing and saying with their art.
[image-x]
Gavin: Aside yourself, are there any local photographers who you view are at the top of their game?

Elliott: There are a ton of excellent photographers out there, this business is cutthroat, man. I guess it all depends on what kind of photograph you would want to commission. There isn't anyone specific that I would like to plug as I would have to go into their specific strengths as a photographer. I guess if you are looking for a place to start I would recommend Pictureline's photographic community where you can look at the work of many local photographers and decide for yourself.

Gavin: What can we expect from you the rest of this year and going into next?

Elliott: I am currently working on a gallery of Holga images. The Holga camera takes 120 film but you can modify it so it can shoot 35 mm film and expose the entire film surface including sprocket holes. I will also be working on a gallery of large panoramic photographs that I have been capturing as I travel about the states. These will be printed large and can reach over nine feet in length. It all comes down to printing costs. So if you want to see what's next, convince someone with some cash flow to pick up some of my canvases and I can give you what you want.
[image-x]
Gavin: Is there anything you'd like to plug or promote?

Elliott: I would like to thank my late mother Catherine Bramwell for all of her years of support. I miss her a lot and wish she were still with me. Also big thanks to my father Paul for all of his guidance over the years. Lastly I would like to thank all of my family and friends for all their love and support, especially my girlfriend for always being there in my times of need and mania. If you want to follow my work you can check out my website. Lastly I would just like to remind people to love one and other, be yourselves and happiness will be sure to follow.