Most Christmas music is barely bearable and you might already be burnt out because it's been playing since before Thanksgiving. Make it through the home stretch with a goldmine of red 'n' green musical goodies: City Weekly staff picks.---
James Brown's Funky Christmas

Throw down some eggnog to this one. In his day, James Brown could have sung about the most somber of subjects and it would make hips wiggle. So, when he took to task to make a Christmas album, you can imagine how good it was. In fact, this is the only Christmas album I can play every single day leading up the the big spectacle. But remember, like eggnog, consume the Funk in moderation.
—Austen Diamond
Low, Christmas

Mellow and harmonic; you have to slow down to enjoy anything Low does. Almost spooky.
—Bryan Mannos
Christmas on Death Row (Various artists)
This album came out the year Tupac died and, well, was the beginning of the end for the Death Row crew. lol
—Joshua Deal
The Muppet Christmas Carol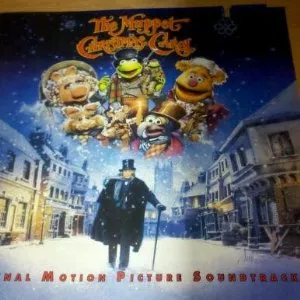 I like the soundtrack to The Muppet Christmas Carol (really). I don't tolerate modern cheesy covers of Christmas "standards," and by the time Christmas rolls around I'm sick of even the original singers' treatments of the songs. But Frank Sinatra's "Christmas Waltz" doesn't ever lose its luster for me.
—Rachel Piper
Vince Guaraldi Trio, A Charlie Brown Christmas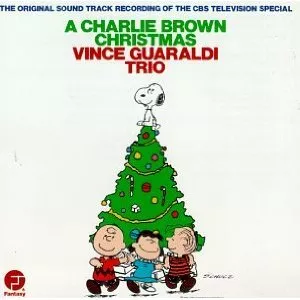 I love the music. Christmas music arranged as a jazz trio is classic Christmas to me. I'm also a lifelong fan of the Peanuts cartoons. It brings back nostalgic images of my childhood. It's hugely sentimental to me. So between the music and the feeling it gives me just make it the best.
—Cody Winget
The Best of Cool Yule (Various artists)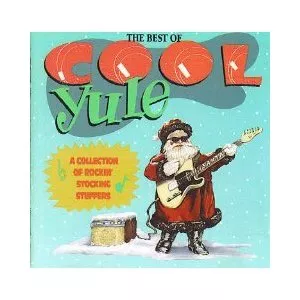 How can you go wrong with groovy tunes like "Christmas in the Congo" (The Marquees), "Yulesville" by Edward "Kookie" Byrnes, and The Ventures' version of "Sleigh Ride." It's a great album for hipsters at Christmas.
—Ted Scheffler
Bing Crosby, White Christmas, "Jingle Bells,"

Its not your typical Jingle Bells. There is a killer piano solo, back up singers, and an added touch o' Bing that makes it one of my favorite Christmas songs. It's not a snoozer by any means, it's a rad rendition. Most likely because the man was stoned as he sang most of his tunes. I think it gave him a different sound. The sound of just FEELING his music. Odd that he beat the shit out of his kids and sang so well, even more odd I still love him just as much and he makes my Christmas complete. Weird.
...
Totally read that wrong. thought it was Christmas SONG. But that doesn't really matter, because Bing Crosby White Christmas is the best Christmas album on the planet, my favorite song on it is still jingle bells. I'm just illiterate.

—Alissa Wells

Ultra-Lounge, Christmas Cocktails%uFFFD(Various artists)
I keep [guests] dazzled with hipster cool musicians like Peggy Lee, Lou Rawls, Dean Martin and Nat King Çole. Take any Christmas song ANY Christmas song and put a big voice behind it, and it's instantly a classic. That's what makes the tunes on this CD so swingin'. Sleigh Crash Martini anyone?
—Susan Kruithof
Nothing, absolutely nothing...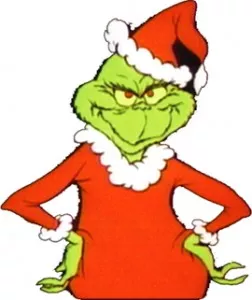 After working retail for too many years, there is no such thing as tolerable Christmas music. Even old standards given life and zest--like on the Jackson Five Christmas--makes me cringe. My skin is crawling as I type this.
—Jesse Fruhwirth
Various albums
I'm not sure there exists an entire album that I find tolerable; I have to resort to custom mixes for maximum satisfaction. These mixes would include tracks from Trans-Siberian Orchestra, A Twisted Christmas by Twisted Sister, the Twisted Christmas collections from Bob Rivers, and various novelty songs from the likes of Denis Leary and Red Peters. (No Elmo & Patsy, please.) Of course, I can't forget Christmas in Hollis by Run DMC. And yes, I even like some of the Mannheim Steamroller stuff, but only in moderation. I suppose the most important factors here are an abundance of rockitude (the harder, the better), an optional dose of humor, and the absence of mushy sentimentality.
—Bryan Bale
New Wave Xmas: Just Can't Get Enough (Various Artists), Root Boy Slim, "Xmas At K-Mart"
Every single song on this album is fucking rockin'! I hate traditional Christmas music. I am an atheist. Nuff said. With lyrics like, "...the mood ring counter is all aglow..." and "...shoplifter's bags on overflow!" and "...wino's sleep on the hot air grill..." you really can't go wrong with the Christmas spirit! '80s New Wave music just brings it all home for me. Ah yeah, the good old days.
—Rachel Scott