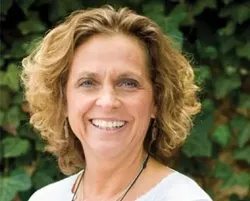 Utahns' religious rights may be tested now that a Holladay massage therapist has turned down a plea deal and plans to argue in court that she is innocent of prostitution because the Tantric ritual underlying her charge is protected by 1st Amendment religious freedom.---

Minister and licensed massage therapist Janae Thorne-Bird, 53 (friends call her Jesse), was the subject of my June cover story Jailed For Sexual Healing. She recently told loved ones and supporters that she is on course for trial after turning down a plea deal. She spent a night in jail at the time of her arrest and faces more potential jail time for charges of class A misdemeanor unlawful massage, class B misdemeanor prostitution and class B misdemeanor failure to disclose identity.

"The D.A. offered me a plea bargain of pleading guilty to [just] 'unlawful massage' and my attorney tried to pressure me into accepting it," Bird wrote in Dec. 17 e-mail sent to numerous individuals and City Weekly. "I told her that I am not guilty of any wrong-doing and am willing to go to court and have my case tried before a jury of my peers who will then determine my guilt or innocence!"
Thorne-Bird was caught in an undercover sting in January at her Hollady church/spa--now defunct--performing a body work ritual on an undercover police officer who, she says, signed up to become a member of her church in order to receive the treatment. The ritual she calls Ananda Nirvana is derived from sacred Tantric rituals, she says, and so sexual components of the ritual are protected by the 1st Amendment. Bird was raised Mormon, lived as a polygamist for many years in Montana, but "escaped" and for many years has subscribed to a melange of New Age and ancient religions and philosophies. Informally she started her own church at Heartsong Healing Center in Holladay before the city yanked her business license soon after these criminal charges were filed. She believes that Tantra and other philosophies offer enlightened and biologically healthy views of sexuality and that sex laws in Utah are based on cultural taboos, not Constitutional principles.
As I wrote in the June cover story, to deny Thorne-Bird's claim that the Ananda Nirvana and sexual massage generally can be protected by the 1st Amendment, based on Utah case law, the courts will have to do one of two things:

Find that the Ananda Nirvana is not a bona fide expression of a genuine religion (that's a two-parter).
Find that the Ananda Nirvana and other sex/massage practices are objectively harmful to society.

Thus, to win her case, Bird will have to convince the courts that her faith is genuine and the Ananda Nirvana is a bona fide expression of that faith and that it's not harmful to society. It's may be a long shot, but sometimes it works. A Brazilian religious group convinced the U.S. courts in 2006 that they have a religious right to ayahuasca, an Amazonian hallucinogenic medicine. More locally, James "Flaming Eagle" Mooney beat drug distribution charges in 2004 and 2006, on the state and federal level, by arguing that his group has a religious right to use peyote (both cases were dismissed, but the first dismissal was preceded by a Utah Supreme Court ruling in Mooney's favor).
On the other hand, the Utah Supreme Court in 2004 found that polygamy is not protected by religious freedom because, the court found, it is objectively bad for society.
So, it's a strange mix of case law for religious freedom in regards to sex and drugs. Thorne-Bird is right in the middle of it.

Before she can make her Constitutional argument, however, she may have to find a new attorney: "I am now looking for another attorney to defend my case as I don't feel that my court-appointed attorney--Debbie Levi--is out for my best interest," Thorne-Bird wrote to supporters.

Thorne-Bird is due back in court January 18.

Follow Me: