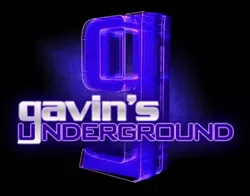 In the entire time this blog has been in existence, I've never been able to get a tattoo artist for an interview. True story, tried several times before, they always back out at the last minute and never mail back. Flaky bastards. Even tried to properly cover the tattoo convention, twice, to no avail. And it can't even chalked it up them hating the blog or the paper, because they would have told us without hesitation. Guess the timing was never right. Thankfully that curse has been broken, with one hell of an artist.


--- Sarah De Azevedo got her start in the most unconventional of manners, taking up an apprenticeship almost immediately out of high school and constantly pushing to learn the art. Over time she went from being the gopher at the front desk to one of the most sought after tattoo designers in Salt Lake City. Now a resident of the Oni Tattoo Gallery, her list of clients has grown year by year with praise, setting herself apart from many of the talented artists in the state. I got a chance to chat with Sarah about coming up through the ranks, moving over to Oni, thoughts on localized tattooing and a few other topics.

Sarah de Azevedo


http://www.onitattoogallery.com/

Gavin: Hey Sarah, first off, tell us a little bit about yourself.

Sarah: Well, my name is Sarah de Azevedo. I'm 27 years old with a freakin' gorgeous six month old and a handsome husband with no front teeth. Rarrr! My life consists of nesting at home with my mister, my son Oslo, my stepdaughter Aree, and my four sweet dogs. I'm currently working a pretty relaxed schedule at Oni Tattoo Gallery on Tuesdays through Fridays, from 1-8PM. I'm new to this whole motherhood thing, but very pleased that my four passions can coexist so peacefully (family, tattooing, dogs, and crafting)! I'm the eighth of nine children in a remarkable, talented, and close family with an LDS upbringing. I was born in Burbank, California where most of my family grew up, but I grew up here in good old Salt Lake City Utah and I NEVER INTEND TO LEAVE HERE. I'm a lifer!


Gavin: How did you first take an interest in art and what were some inspirations for you?

Sarah: I first took an interest in art at a super young age. As far back as I can remember, I've always drawn on everything I could get my hands on. My clothing, my bedroom furniture and walls, definitely on myself... My mom still has several notebooks that I'd draw in during sacrament meeting as a child, they're full of drawings of the pews in front of me with the backs of peoples' heads and hair-dos. Kinda funny!

Gavin: What drew your interest specifically toward tattooing?

Sarah: I started getting interested in tattooing as older friends of mine started getting tattoos, and I would help draw designs up for them... When I was sixteen, my best friend Coco got the world's worst tattoo. I remember saying "I could do better than that BLINDFOLDED." That was a major turning point!


Gavin: Did you seek out any formal college for artwork prior to tattooing?

Sarah: I didn't seek out any formal college or training, as art just came naturally for me. I took plenty of art classes in high school, but the type where as long as you tried, you got a passing grade. I guess the only class that really stands out for me to this day is an after school class I took in elementary school! It taught us all about proportions of the face. I still remember everything I learned in that one hour class.

Gavin: How did the opportunity come about for the apprenticeship at Big Deluxe?

Sarah: That came about when I would go with my friend Amber to her tattoo appointments, and within the next year I was getting some of my first tattoos there. I was really shy and uncomfortable in pretty much every situation, let alone going into a big scary tattoo shop! I eventually got comfortable enough to talk to the artists about what one would have to do to start tattooing. I was also taking some generals at SLCC, and in some class I can't remember we were asked to interview someone in the field we aspired to be in. So I set up a time to chat with James Zehna and Keith Haines and picked their brains. Being the super friendly dudes that they are, they told me I'd need to just keep stopping in with a sketchbook and show them my drawings. Then they'd give me criticism and advice, and I could come back later in the week and they'd give me more and more!


Gavin: What was your first couple of years like there doing the "gopher" work and learning about the business?

Sarah: Oh boy. My first few years as the "gopher" or "bitch" as most apprentices are called, was absolutely the hardest time in my life. It was a massive change from my usual lifestyle and breaking out of my comfort zone in such a drastic way was really difficult for me. I had grown up in a very safe, sheltered, LDS family, and my new job as an apprentice was definitely a trial by fire sort of thing. I remember crying at least once a day over getting yelled at for stupid stuff or being embarrassed or being teased and messed with. I just didn't know how to handle it in any other way. I wanted to give up pretty much every day, but the only thing I wanted more than that was to be a tattoo artist. So I stuck it out and finally started tattooing full time after a little over a year.


Gavin: What was your first real experience like creating a tattoo, and how did it turn out?

Sarah: So my first time doing a tattoo was while I was visiting the shop Big Deluxe had in San Diego. My friend Sam had just moved there, who just so happens to be the sister of my best friend Coco, and she was more than willing to let me use her as my guinea pig. She was assured that if it was super messed up, the other artists would gladly fix it for her, but strangely enough it was never hard to find people to practice on with FREE TATTOOS! So she toughed it out for about three hours. This tattoo was a five pointed star in the very center of her back. It was only an inch in size. I was terrified and just trembling the whole time! In spite of that, it turned out pretty good if I do say so myself. Especially for a first tattoo! I'm still amazed that she let me do that for three hours. Scary!


Gavin: How was it for you learning the craft and honing in your skills to create work on people?

Sarah: Once I started tattooing full time, I really started to notice all the little things I didn't know yet. It seemed like every day you were doing your first tattoo over and over again. A lot of the things I thought would come naturally, didn't, and there's sooooo much to learn about working on peoples' skin! It's obviously a very different medium than I grew up using, and I remember specifically having the hardest time learning to stretch skin correctly. There were so many things that you could learn in any way other than trial and error. There's a reason apprentice tattoos are free or ridiculously cheap...

Gavin: For you personally, how was it becoming a pro in what used to be a male-dominated field?

Sarah: As far as the "male dominated field" issue goes, I really don't know any different! I've only worked with a small handfull of women since I've been in the field and I'm definitely more used to the way male coworkers operate than the way females do. When I was looking into getting an apprenticeship I was told it would probably be harder to be taken seriously as a woman, but then again I had people telling me that it might be helpful in getting my foot in the door. That being a female tattoo artist would be "special" or something. As "rare" as it is, I definitely resist being singled out merely because of my gender! I figure if my main draw for clients is the fact that I'm a girl, I'm failing miserably. I figure I can't ask for equality if I'm shouting out how different I am, so I definitely leave that issue alone for the most part.


Gavin: While you were coming up, how often were you able to branch out into original designs and creations?

Sarah: As my clientelle was growing, I was really pleased to see how many people were interested in my original artwork. Especially the stuff that I didn't really draw anymore, but that people had seen when I was apprenticing and in my older sketchbooks, such as my little cutesy creatures and big-eyed animals and girls. That was definitely not the majority, in my earlier years. It was quite a bit more little walk-ins and flash. Lots of tribal designs, kanji, little stars, and astrology symbols. These days, the majority of the tattoos I do are my own original artwork, which is way more fun to do! What more could an artist ask for?

Gavin: Over the years you started gaining a reputation for your work. What was it like for you earning that credibility and having a following of sorts?

Sarah: As far as having a "following," I don't really see it that way. I LOOOOOOOOOVE my clientele and my regulars. I love getting referrals and I love the relationship I have with all my clients. I've become a lot more of a people person in this industry and I've developed so many close relationships just through tattooing people. I think it's easier because you're physically so close to them for usually a few hours or so, so naturally you want to talk to them and find out about their lives. I'm well aware that my attitude towards tattooing and my love for my art and the people who trust me to put it on them has a huge effect on my success in this field. I think people are naturally drawn to an artist who is thrilled with what they do!


Gavin: What made you decide to change jobs and work for Oni Tattoo Gallery?

Sarah: I decided to change pace and move to Oni because the time just seemed right. A few of my coworkers that I had been with for so long were going to Oni Tattoo Gallery as well, and I just couldn't imagine working without them. I was at a point in my career when I knew I could hold my own in a shop that was kind of "off the beaten path." Greg Christensen specifically opened up Oni Tattoo Gallery in a spot that wasn't heavy on walk-in traffic, where people would have to already know us to find us, for the most part. It was a little more relaxed of an atomosphere, which I was craving at the time. There was definitely a huge effect on my art with "growing up" at Big Deluxe and having tons of State Street walk-in traffic. I had the opportunity to work with plenty of experienced artists and gain their knowledge, as well as learn to deal with a wealth of different clients that would come in everyday for every kind of artwork imaginable. I can really appreciate the fact that I started my career the right way, and I didn't jump into starting huge pieces right off the bat, or getting in over my head on more complicated pieces that I just wasn't ready for. Those little tiny stars and kanjis and tribal walk-ins made me the artist I am today.


Gavin: Was it difficult changing places and bringing old clientele over with you, or was the whole transition pretty smooth all around?

Sarah: The transition from Big Deluxe to Oni Tattoo Gallery was a difficult one. There was a lot of drama and hurt feelings on both sides, but I've just recently accepted that it belongs in the past. Salt Lake City has an awesome tattoo scene, and I have no interest in being involved in the negative part of it. I don't think it should be all out war when artists change shops, or open their own, because everyone started somewhere completely different than where they are now, right? We all have plenty to learn from eachother. Even though that makes me sound like a hippie. I feel super lucky to work here in Salt Lake with such diverse and incredible artists. There's so much talent here and plenty of award winning and amazing shops and artists to choose from. It seems like out of towners are surprised by this, since we're usually thought of as religious or LDS community, which people don't associate with tattooing.


Gavin: Who are some other tattoo artists whose artwork you've enjoyed checking out?

Sarah: Some newer shops that are definitely worth checking out are Sole Tattoo and Heart of Gold Tattoo. Sole Tattoo is former Oni artist Phil Lambert's brand spankin' new private studio located at 423 West 800 South in Suite 300. He does incredible realistic work and mind-boggling technical stuff that makes my brain ache. He's done all of my facial tattoos so far! And for Heart of Gold Tattoo at 853 East 400 South, the proprietor Jon McAffee is also a former Oni dude and does some amazing black and gray portraiture. He tattooed my grandfather as "THE HIDEOUS SUN DEMON" on me and is an expert at Star Wars, video game tattoos, and anything nerdy. Although I think his main passion is doing Insane Clown Posse hatchet-men tattoos. You should probably ask him about that.

Gavin: What can we expect from both yourself and Oni going into next year?

Sarah: I'm sooooo excited for this upcoming year because within the next few months we will most likely gain three awesome new artists through a shop merger. It's not set in stone yet, so I'll let you sweat it out and I won't give away too much, but the shop I'm referring to rhymes with "slap your mission." There. That's your hint.


Gavin: Is there anything you'd like to promote or plug?

Sarah: I'd highly recommend checking out the upcoming Salt Lake City International Tattoo Convention at the Salt Palace, February 18-20. It's an awesome opportunity to see artists from all over the globe, check out portfolios, prints and artwork, and just have a weekend long party! So I'm especially excited for this one since the last one I was unable to get tattooed as I was five months pregnant. I'd also recommend checking out Craft Sabbath and coming by the Main Library the first Sunday of every month from 1-5PM. The next one will actually be on February 6th since we're all crafted out from our holiday shows! I'm one of many crafters that show and sell our goods there every month. I make cameo necklaces, giant chandelier earrings, and all other types of jewelry out of my artwork... As well as the occasional random late-night craft ideas turned housewares, such as candlestick lamps, lampshades and wire birdcages! Come check out local crafters and artists with all sorts of ridiculously awesome stuff that you'd never believe was handmade! Let us DIY for ya!



| | | | |
| --- | --- | --- | --- |
| Follow Gavin's Underground: | | | |