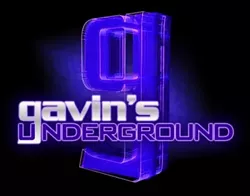 Reflection is a funny thing. If you had told me this blog would have passed the three-year marker when I started it, I probably would have ignored you. Especially since by statistics, most blogs never make it past the first and rarely overcome the second. If they last three, either there's something special about it, or the writer is just stubborn as shit an refuses to quit. ...I'll settle for a mix of both.


--- This year was actually filled with a lot of experiences that are difficult to describe in full, but I'll push some highlights out. Got to see the rise of several businesses and bands, the 2010 CWMA's were an awesome time to have with those musicians. The highlight of that, seeing Nolens Volens piss off the Circle Lounge crowd because he wouldn't play Black Eyed Peas for the umpteenth time that night. Watching SLUG turn twenty-one while becoming a partial contributor later on, having K.A. Brown and Sister Dottie Dixon become lunch buddies, seeing the rise of the podcasts, the largest interview to date (word wise) being with Radio From Hell, capped off two days later with a reader's choice Best Of Utah award for the blog. Again, special thanks to those of you who voted. Witnessing the rise of the mini-galleries around downtown, Pride doing its thing in clearer weather, plus the insanity of four days coverage at the Utah Arts Festival.


Speaking of festivals, the Alt Press Fest, Dark Arts, Salt Lake City Film Festival, GEEX and Craft Lake City all rising up and bringing more to the table. Our local comic book scene pushing itself to have several booths at ComicCon, the return of Artie Fufkin, getting a nod from the Utah SPJ's, writing about Jon Paxton's hair... which is still a totally true statement. The theatre scene returning to full form with new additions, writing award nominations for all the City Weekly stuff – especially the Arty's which were a blast, Halloween blowing up, one of the biggest years for local music in a long time, the trials and tribulations of not having a job, and about a hundred different things left to talk about that would take a day to get through. To all those who were able to be a part of the blog and participated in interviews, a special shout-out and thank you. I'd give you a hug and a kiss, but I'm pretty sure that would be awkward for all involved.


Usually every year there's a promise to change or fix or improve something around here. Mainly because the blog, from the very moment it started with website problems at the hole KUTV's old management left it in, to moving it over to City Weekly's server in full, to updating it for new formats and styling... its always been in constant disrepair. I've been told that was part of the charm for a while, always in a state of improvement. Well, for the first time since inception, its all good! Not just good, but golden. Totally archived and backed up for all three years, available for your viewing pleasure. I'm sure many sections are largely out of date by now, but another part of the charm is that it's slowly becoming an archival tome. I'm not so egotistical to believe it will ever be an all-encompassing historical record of the Utah entertainment scene, but its got a good chunk of it on record.


What I can do is show off more of these collages you see that have taken up an entire wall in my apartment. What once was a side project for all the stuff I collected has now become its own exhibit in my home that guests can't help but stare at. I can also promise to do my best to keep this blog going through good times and bad. Aside trying to get a proper interview with a strip club down (which I didn't forget, it just isn't something the clubs want to do), I'll keep pushing for interviews over local music, art, film, theatre, comics, broadcasting, printworks, tattooing, and anything else I can get my hands on that comes down the pipe, all for your reading pleasure. At least, until the day comes you find this boring or Bill Frost wants to expand The Ocho into The Ochenta y Ocho. ...At least at its worst this blog is still a better alternative to whatever the Deseret News is calling their "entertainment blog" section. Did you know Carmen Rasmusen Herbert is losing weight as her new year's resolution? You didn't? Did you know she's a "writer" for them now? No? That's cool, no one else did either until now.


As for the blog itself, over the next few weeks we'll cover the last concert from 2010, hit up an artist and video game graphics designer, check out the works from a print artist, talk recording with a locally owned studio, his the slops for the next SLUG Games and chat with one of the legendary figures of local music. Or at least that's the plan. We're only a few hours into 2011 and already things have changed around on that list. As always, we'll see what happens this year.



| | | | |
| --- | --- | --- | --- |
| Follow Gavin's Underground: | | | |