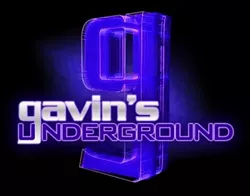 As you've read on nearly every page on this website, the CWMA's are on the way, which means massive concert coverage coming in February. So before myself and every other music-related staffer and freelancer find ourselves running around to weekend shows for half the month, I had to get in a show prior to taking a break during Sundance. And after seeing Burt's Tiki Lounge fail to post a set of dates for the month, I had to make a last minute change and head elsewhere.



--- This past Saturday I made my way over to The Woodshed to check out the eclectic showcase they had in store. Kicking off the evening were our old friends from Cub Country, followed by the five-piece interchangeable ensemble of La Farsa, and closing out the night the brand new rock duo that is Merit Badge. I got a chance to chat with the later two, and took plenty of photos for the evening that you can check out here.

La Farsa (Erin Haley, Ryan Cron, Maxwell Scheller, Flora Bernard & Val Gleason)


http://www.lafarsaband.com/

Gavin: Hey guys, first off, tell us a little about yourselves.

Max: In its current form, La Farsa has existed since May of 2009, consisting of founding members Erin Haley and Ryan Cron, now engaged to be married, as well as newer members Valerie Spadafora Gleason, Flora Bernard and myself Maxwell Scheller. All of us are multi-instrumentalists from various musical backgrounds, from classical to punk rock, from folk songwriting to experimental electronic instrumental composition, and everything in between. Each of us brings many different strengths, musical and otherwise, to the LF table, and we all love to mix things up and switch instruments from song to song. This mixing lends us just enough mayhem to make each song unique.


Gavin: What got you interested in music, and who were some of your favorite acts and musical influences growing up?

LF: We've all been interested in music longer than we can remember— we have all been playing instruments for most of our lives. Our range of love for music between the five of us spans from Bjork to Joni Mitchell, Dr. Dre to Dr. Dog, Judy Garland to Peaches, Bob Marley to David Bowie to Britney Spears to Bon Iver. I think it bodes well for our dynamic. We're generally obsessed.

Gavin: Erin and Ryan, how did you get together to originally form La Farsa?

Ryan: We used to play coffee shops and Kilby shows together as separate artists back in the day, and we ran into each other at a party and decided to start playing music together, and it quickly became evident that we should start a project.
[image-x]
Gavin: What has it been like for you as a group experimenting and really trying to define the eclectic sound you've come to be known for?

Erin: It has been trialing at times and very gratifying at others. Its been fun to mess around with different styles of a band, but I think the sound emanating from the current lineup is really what we were hoping for all along.

Gavin: You released At The Circus over the summer last year. What was the recording process for that like, and what difficulties did you deal with along the way?

Flora: It was hardest on Ryan Cron, who was our producer, and who would lock himself in the basement for twelve-hour obsessive compulsive shifts. During the final production, we brought Ryan pizza and kept him company after dark, when an empty school basement can get pretty damn creepy. It was excellent to have opportunities to isolate and listen to each other's parts, and truly appreciate one another's contributions to our overall sound.
[image-x]
Gavin: What made you choose Brad McCarley's Salt Lake Recording Service for the main studio, and how was it working with Brad on the album?

Flora: I think it's really important that we clear this up: Salt Lake Recording Service offered to produce a music video of our song "Elizabeth" as part of a promotional campaign for their studio. Our record was all our own production; specifically, Ryan Cron's hard work and talent are responsible for the album's unique flavor. Working with Brad and SLRS for our "Elizabeth" video was really a pleasure, however. They are generous and patient folks.

Gavin: What made you decide to go do things more DIY rather than find a record label?

Ryan: We released the album through HeyHay Records, a label Erin Haley founded in 2005, so in reality we did find an independent record label. Erin went the extra mile to help the band with booking, marketing, and overall management, so one might say we actually got a lot of help from the label. Labels can be an unpredictable element in an already chaotic game. I guess we're just more comfortable being in control of our own destiny.
[image-x]
Gavin: What was the public reaction like when you finally released it?

LF: Our release at Urban Lounge was huge. We brought in some extra lights, decorated the place like a big circus tent, and packed the house. We also got some press in the Deseret News, the Trib, City Weekly and In. People seem to enjoy the album.. We recently made #18 on KRCL's top 100 national releases of 2010.

Gavin: Are there any plans in the works for new recordings yet, or maybe a tour of sorts?

Flora: We proved to each other and ourselves that we actually can tour without killing one another, by surviving a ten-day whirlwind west coast tour. Since a large number of our crew is marrying itself this summer (Congrats to Erin and Ryan, Max and Aaron!) we are taking it easy, playing only one or two shows a month, and writing new stuff. We don't have concrete recording plans, but we already have too much material not to record another disc, so you will be hearing from us soon; don't you worry.
[image-x]
Gavin: Going state-wide, what are your thoughts on the local music scene, both good and bad?

Flora: The Utah local music scene is extremely diverse, and I think that is its best quality. We have played with all kinds of different local bands—that is the benefit of having a diverse musical style: we can arrange our set and performance to fit into practically any kind of lineup, and thus we get to meet and play with bands from different ends of the local musical spectrum. At the same time, the Utah local music scene seems dwarfed compared to local scenes in other states, so sometimes it feels like we're playing to a limited audience—it seems that whoever a band collectively knows is just as important as, if not more important than, their talents and style. And having a smaller scene means more limited exposure than if we were from a larger scene, but that is not important to our little group.

Gavin: Not including yourselves, who are your favorite acts in the scene right now?

LF: Cub Country, Bronco, The Platte, Red Bennies, Lindsay Heath Orchestra, The Devil Whale, Fat Apollo and the Cellulites, who you may not know now, but you will soon. Oh! Wild Birds would have topped that list but sadly, they broke up recently. The list goes on and on. We're really blessed to be part of such a vibrant scene.
[image-x] [image-x]
Gavin: What's your opinion on the current airplay on community radio and how its affects local musicians?

Max: We are lucky to have stations like KRCL, who support and encourage local acts to come into their own and keep producing good tunes. Frankly, I don't think I am alone when I say I do not really listen to the radio for any music other than local acts anymore. The internet makes it to easy to customize and avoid garbage like ads and fluffy filler tunes. But local musicians who get radio play are never anything but grateful and ecstatic; stations like the excellent KRCL recognize and perpetuate that excitement. God bless them.

Gavin: What do you think of file sharing these days, both as musicians and music lovers?

Val: As an artist, I can understand artists (and the people who help get their music out there for everyone to hear) wanting to limit the electronic sharing of their music, and wanting to boost their control over this intellectual property they've worked very hard to create. At the same time, however, it seems impossible to keep file-sharing under any sort of strict legal control, especially internationally. File-sharing laws seem extremely impractical to enforce. Personally, I want La Farsa's music to be shared freely and often. It is nice to be paid for making our music, but getting paid is why I work full-time, not why I make music with these lovely and talented people.
[image-x]
Gavin: What can we expect from you guys over the rest of this year?

LF: Lots of shows with lots of brand new material, and lots of love for our local scene!

Gavin: Is there anything you'd like to plug or promote?

LF: The first Friday of every month you can see us rock it acoustic-style at Big Ed's, across from President's Circle near campus on University Street. It's always a good time; all-ages, but you can still get tipsy on cold beer.


Merit Badge (Weazl & Scott Lee)
[image-x]
http://www.reverbnation.com/meritbadge

Gavin: Hey guys, first off, tell us a little about yourselves.

Weazl: Drums/Backing Vocals, Leo/Aquarius, 25, single, biology student, I've lived in SLC for one year and love it!

Scott: I pretend to play the guitar and dabble with moaning into microphones. Outside of that, I'm wrapping up a doctorate in Biological Chemistry at the U. You could say I have a dichotic life ran by a brain full of science and a heart full of rock.
[image-x]
Gavin: What got you interested in music, and who were some of your favorite acts and musical influences growing up?

Weazl: Banging on my grade school textbooks with sticks was what first began my love of drumming. Vinnie Paul of Pantera, Josh Freese of the Vandals and Stewart Copeland of the Police sounded so cool on those records I had to figure out what the hell they were doing. My older brother Jim really got me started, he laid out all the fundamentals for me. I feel so lucky I didn't pick guitar, even though I absolutely love the instrument.

Scott: Here's the shortish version. It all started one fateful day when a young buck version of myself found a Milli Vanilli tape sitting around the house, I do blame it on the rain. Then it was a tape of "O.P.P." a friend let me borrow that I snuck listens to in the barn to keep that gem out of the hands of my mother. The first album I bought all by my lonesome was Arrested Development's Three Years, Five Months, and Two Days In The Life Of. I still love that album. Somehow after chasing waterfalls to find the too legit informer of big butts I jump, jumped my way into Van Halen, Led Zeppelin, Aerosmith and the likes mixed in with a little Snoop and the good ole' Dr. Dre. Then throw in a RATM stepping stone to kind of where I'm at these days, sort of…

Gavin: How did you both get together to form Merit Badge?

Weazl: Britain dropped out of the war; Idaho was forced to sally forth and fight for our honor alone.

Scott: What he said.
[image-x]
Gavin: Was it difficult for you working only as a two-piece rock band, or was it easier to create music together in that sense?

Weazl: Some things are harder, some things easier. Getting a large, full sound that competes with a four or five piece (that we usually play with) is probably the biggest challenge. Another ear might prove helpful at times, but the efficiency of the writing process, traveling, aligning schedules, and disbursing the booty amongst two is paramount.

Scott: I point people to our music video. http://www.youtube.com/watch?v=5IBRbzf3Fws

Gavin: How has it been for you playing around the state and hearing the crowd reactions to you?

Weazl: Like anything of real value, cracking the shell of the SLC music scene has been hard work. I am very pleased with how well our music has been received thus far, we are newborns around here still. We just started writing and deciding on a sound circa May. I could not have dreamed that so soon we would be so locked in on a sound. Scotty is amazing at what he does, I love playing with him.

Scott: It's been surprising. We've been flying under the radar until our album is done and we can hit the scene proper, but those who've seen us in the groove have given us a great response. I'm enjoying the "who the hell are you guys" sort of crowd surprise. We're definitely still honing our sound and finding "what we do," but playing with the Weaz has been a ball, he brings out a beast in me.
[image-x]
Gavin: Are there any plans in the works for recording an album or an EP yet?

Scott: We've spent the last while down at Midnight Records and hope to have a six song EP done within the next month or two!

Gavin: Have you given any thought to touring out-of-state, or sticking to home for now?

Weazl: As soon as this record is done and we have the merch to support our travels I foresee us making Idaho, Montana, and South Dakota regular spots. SLC is home but I plan on spreading this rock frosting as thin as possible.

Scott: Yep, what he said. We'll get out there, there's plenty of rock seed to sow.
[image-x]
Gavin: Moving onto state-wide stuff, what are your thoughts on the local music scene, both good and bad?

Weazl: United we stand, divided we fall. There is some world-class music in this town, but the scene is like an organism: you're SOL if the parts of the whole aren't working together. The word might be "dead".

Scott: I'm pleased with the scene, the more I know about it, the more I appreciate it and its diversity. I thought for a while it was rather incestuous and "clicky", but I think it is straying from that.

Gavin: Is there anything you believe could be done to make it more prominent?

Weazl: I always have dug the idea of open sessions, and players sharing the stage with each other, having a buddy or two from the band playing with you come on stage for a few numbers. Learning each others' songs and not just making music together, but bands making the same music together -- that's cool.

Scott: People got to get out more, take chances, go out on a limb and see something new. I am all too often jaw-dropped at shows the crickets and myself enjoy. This can be a trying town to get people out and about, and you can't have one without the other.
[image-x]
Gavin: Not including yourselves, who are your favorite acts in the scene right now?

Weazl: I really like Fox Van Cleef, the Utah County Swillers, the Daniel Day Trio, but there are so many talented performers in SLC--I wish I'd seen more local acts. I will. The beginning of the year is the perfect time to tell everyone about everything you plan on getting done.

Scott: Hard question, there's a lot of music around here I really enjoy, but here are a handful off the top of my head who currently keep my whistle wet – Cornered By Zombies, Fox Van Cleef, Eagle Twin, Utah County Swillers, Tolchock Trio, Laserfang, The Rubes, Max Pain & The Groovies, and Black Sleep Of Kali out of Denver.

Gavin: What's your opinion on the current airplay on community radio and how its affects local musicians?

Weazl: In my experience, SLC does a better job than any other city I've played in, at supporting local acts. Local radio is such a powerful tool for musicians, so I'd say that a goal of every local band should be to get as much local air time as possible. I love checking out new stuff I've heard on indie and local radio stations.

Scott: I think it's great. Community radio has done a good job at getting local music out there and into fresh ears. The impact on local musicians is huge; having that resource is an ace up your sleeve. Knowing a good record will get played is serious motivation.
[image-x]
Gavin: What do you think of file sharing these days, both as musicians and as music lovers?

Weazl: I'm okay with it. Performers get way too much money and respect for doing mediocre work. I think devaluing the market will propagate more soulful and passionate art; let's get all the Bonos and Lars Ulrichs looking for their riches elsewhere.

Scott: As a music lover, I don't mind. Lord knows I didn't purchase every album that crossed my ears. If the technology didn't exist, I would have no clue about so many great artists. And as a musician, I don't mind. I have no delusions of grandeur, I know I'm just another asshole turning electrons into noise. I don't expect to monetarily profit from music; I do it because I have to, I'd go insane without it, my innards would explode. And if technology helps my noises get to ears that enjoy it, great!

Gavin: What can we expect from you guys over the rest of this year?

Weazl: The new record will be done soon, so certainly watch for that. Also some merchandise representing Merit Badge and The 801. We have been working with a good friend and phenomenal film maker Gregory Haynes on a couple film projects that are turning out nicely. Greg is amazing at his craft, expect some cool videos!
[image-x]
Gavin: Is there anything you'd like to plug or promote?

Stott: Absolutely! Downtown music, and all our buddies down yonder. Midnight Records and the Utah Arts Alliance, especially Kent Rigby. The impending Merit Badge EP. Gregory Haynes Productions. The Woodshed. KRCL. Gretsch drums. Schmitty--The Anonymous Creator.%uFFFD