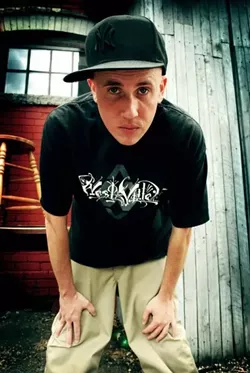 Taking a look at local releases, we have a few to catch up on and a few others with shows this weekend. --- The first on the list is an EP from our friend Dusk One. One of the main figureheads from the successful "Alive & Well" tour took Utah hip-hop across the states, Dusk has been doing well for himself since his debut. With some new material on his plate he busted out this quick three song venture by the name of The Brady Effect, showing Dusk taking broader steps with his music and trying to keep the hip-hop scene alive. 2011 looks like it may be that genre's year on a local level, but only time will tell. Produced by Fisch Loops from Rotten Musicians and The Lazy Waves with engineering from Andy Patterson, this small release sounds awesome. Highly suggest grabbing a copy.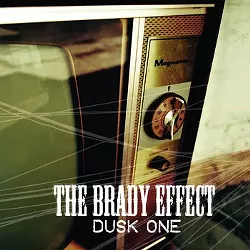 Also on tap is a release from last year, now with an official cover and iTunes location. Muscle Hawk's Super Future EP made its way around in digital format via the band with no hard copy, but now you can snap it up on your player anytime for cheap. But for those of you looking for a physical copy to collect, fear not, it's on the way in the next month or so. Need proof? Here's the cover.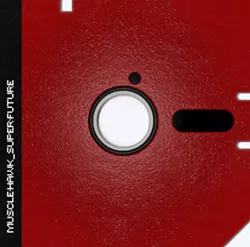 Next up is an album that came out last week with a show at The Pickle Factory, but no one alerted us to it until the day after. Seven Feathers Rainwater just released their debut full-length entitled Fifteen Apple Magicians. Mostly made up of instrumental pieces the spread far beyond the psychedelic, yet somehow enchanting from start to finish. The group also did a little something awesome for fans as far as artwork. Below is the generic cover that you'll only see on one copy of the album, the CD version is completely different from it too. However on the vinyl copies they had several artists take home a sampling of the album as inspiration to create their own variations for the sleeve. No two are alike, instantly making every copy a collectable. Checking out the versions they had at SLUG's Localized event on Friday, I can honestly say you'll find something that will suit your artistic taste. Find their shows and grab a copy.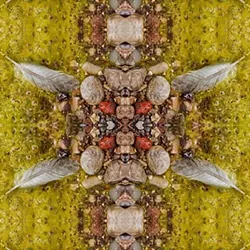 Onto the actual release shows happening this week, tonight over at Bar Deluxe we'll see the latest release from SLAJO. Or for those of you not in the know... The Salt Lake Alternative Jazz Orchestra. This is one of the bands that trumpet player extraordinaire Dave Chisholm used to head up before leaving for New York, but now is being fronted by his brother Joe Chisholm. The group have set to release a brand new double album called Child Of Saturn tonight. Problem is... I can't find anything about it, and neither can anyone else. No idea if its a double of previous work or two albums combined or a bunch of covers or if its all original material. Not even an album cover! So getting this one is due to be an adventure for all involved. And please, tell us what you find when you buy it. Opening for them will be Big Blue Ox starting at 10PM, we believe for $5.


Next up on the list... I get to say something I never thought I'd be able to say. Holy shit, The Mollies are back!!! For those of you unfamiliar with the group, The Mollies were a small slice of sugary harmony that played around the city during most of 2008, fronted by two melodic women and two instrumentally inclined men. Their debut album Yours Around The Rosies, coupled with a video for the song "Float My Boat" made them a KRCL staple for a short time. But at some point entering 2009 it appeared the group had split and didn't even leave us a note why. Last month we heard rumblings, finally confirmed the first week of the year with a Facebook account, that they reformed with two extra members and a brand new album. Right now MySpace is the only place you can check out tracks from Dragonslayer, as none of the local radio stations have picked up on it, but if you loved the first album you're bound to enjoy the new one, now with a broader musical scale and harmonies. So far this is the best comeback album for 2011. If you're in Logan you can see them tonight at WhySound with Libbie Linton, Buffalo and Lacey Johnson for $5 at 8PM. Meanwhile in SLC, they'll be throwing a small release party at a house show on Friday, 229 South 1200 East from 8-9:30PM. That show is free and albums will be on sale for $10.


Meanwhile over at Club Vegas tomorrow night you'll see the brand new release from the group Pencil Shavings. This is a trio that's been around since 1996 playing off-and-on in various incarnations and stylings, they've even got four albums under their belts and enough years to see every venue they've played at change names twice. Now they're back again, pushing out their fifth album entitled Thirteen Letters. The few who have heard it called this their most mellow album to date, which the group attributes to getting older. Overall its a pretty decent rock album, far better than some that came out last year from acts who were claiming to be the "next best thing". Chalk it up to experience or love of the music, its worth at least a listen. Playing along side them will be Blinded By Truth, ECS and Passive. $5 in advance and $7 at the door starting at 10PM.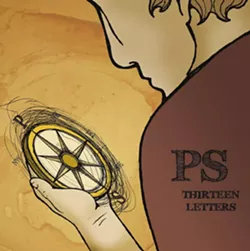 Head out, love music, buy local!