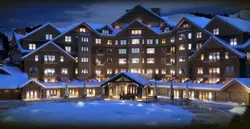 I spent some time this past weekend taking in the opulence of Montage, the new luxury retreat at Deer Valley's Empire Canyon. Wow. --- So far, my food and drink experiences at Montage have been flawless. And, a nice surprise: I'd expected prices at Montage's high-end restaurant, Apex, to be astronomical. They weren't. In fact, the pricing was in line with most Park City restaurants, and even less expensive than some.
Daly's at Montage is a gastropub and recreation area with flat screen TVs, free Wii games, three bowling lanes, pool, video games (old school and new) and more. It's a great place for kids and adults, alike.
The service at both Daly's and Apex was exceptional, from bussers keeping water glasses filled to excellent wine and table service. Frankly, I was surprised that a place this new could be so completely in sync already.
Here's are some dishes we enjoyed at Daly's:
Altlantic cod fish & fries.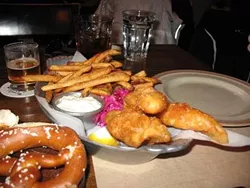 Margherita pizza.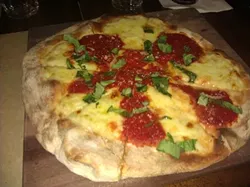 Chicken pot pie.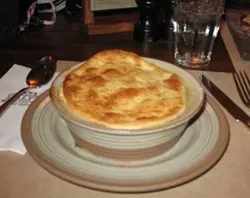 Cheese fondue with homemade pretzels.
From Apex, Montage's signature restaurant:
The "bread" served with dinner is yummy cheese bread -- a big, airy, cheesy gougere, really.
Poulet rouge with homade herbed spaetzle.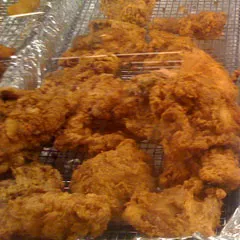 I'll be doing a full review of Montage dining soon. Stay tuned.